Interview with Aharon Horwitz, CEO of AutoLeadStar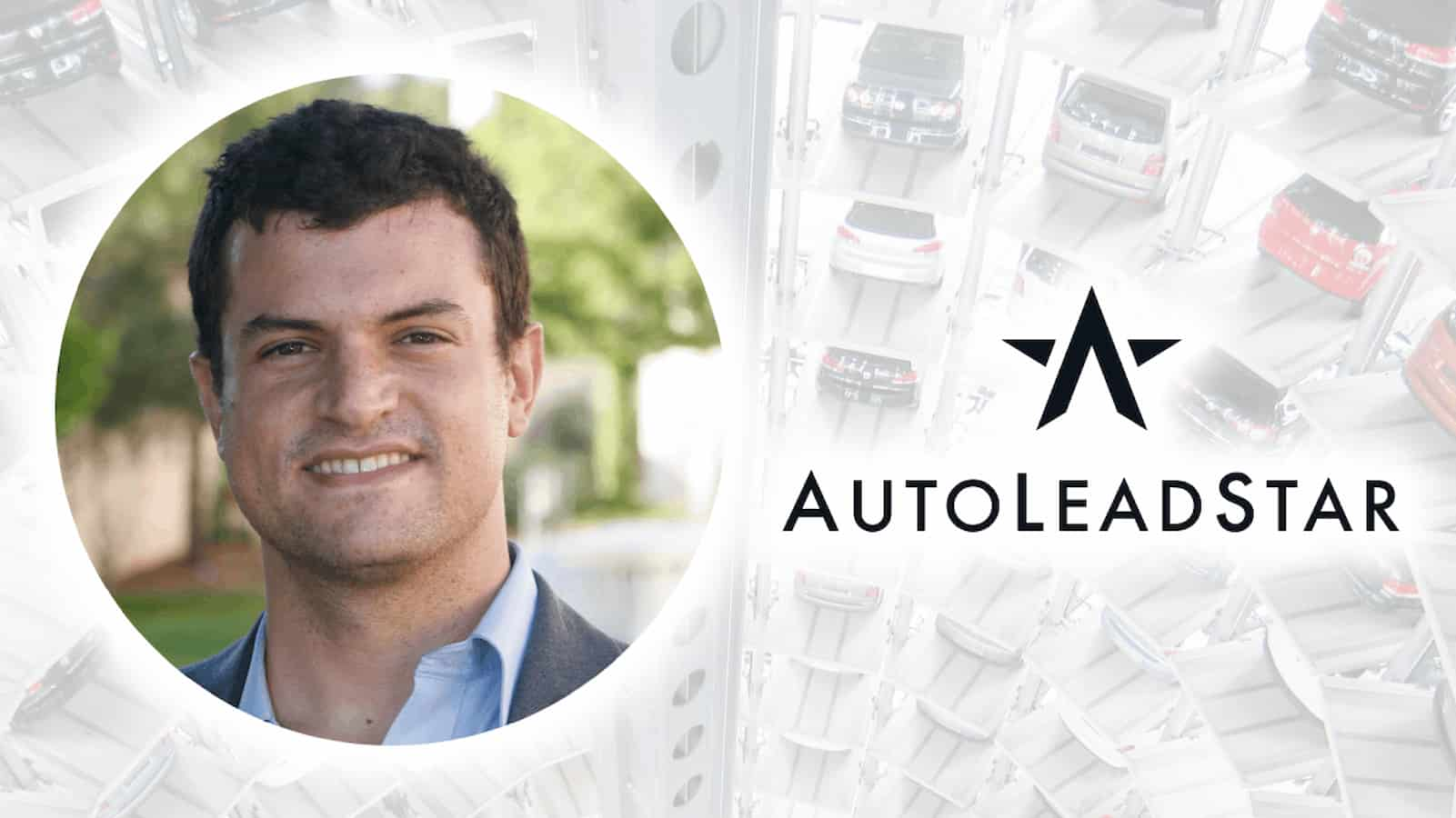 Aharon Horwitz, CEO of AutoLeadStar, an advanced digital platform for car dealers, discusses auto dealerships and his projections for the auto industry in 2021. The pandemic affected all industries including automotive, and exciting changes in the industry are upon us.
You've spoken in the past about data indicating that despite all of these shiny new tech brands offering car shopping apps and ecommerce properties, the vast majority of car buyers still prefer doing business offline, even during the pandemic. How do you explain that, and given that it's the case, what's the best use of tech for facilitating the buyer's journey?
Great question. Car buying is similar and different from other purchases. Google recently put out some data that 65% of car buyers discover their purchasing dealer online, and that makes sense to us. Like all shoppers, most of the car buying process today happens online.
However, a car is a big, expensive, complicated purchase, and that makes it different from a pair of shoes or a piece of camping equipment. Shoppers want to know that there's a responsible counterparty on the other side of this massive investment of a car. So while car buyers certainly shop online, our data shows that they are also interested in experiencing the vehicle and working with a trusted partner throughout the purchase and lifecycle of car ownership. This is where we talk about dealers embracing the "click to brick," or "click or brick," experience, by giving a shopper everything digital, alongside or partnered with the advantages of a physical showroom.
It follows therefore that technologies entering automotive, such as ours, need to focus on customer-centricity and shopping enablement, leveraging the digital and the physical assets of the dealership. A dealer executive, David Long of the Hansel Group, recently said to me that his only rule for his team is the "better than the golden rule," which he defines as treating a shopper in the manner that that shopper wants, and this extends to the medium of digital.
Is AutoLeadStar an adtech company, a martech solution, a commerce platform, or some kind of hybrid? Which functionalities / value drivers of your product do you see developing the most dramatically in 2021, and why?
AutoLeadStar is an advanced digital platform for car dealers that mimics the way dealers market and sell in the physical world into the digital – our platform knows each car and finds one-to-one matches in the market.
More specifically, you can think of us as a hybrid martech and commerce enablement platform. Think about mashing up aspects of marketing automation companies like Hubspot and a Shopify-like platform, and you'll understand what we do. So we do indeed empower dealers to automate and use advanced tech to build and run their advertising, but we also enhance their website by doing differentiated personalization based on the shopper, help them leverage data for follow-up communications and sales enablement, and much more. It's a 360 one-stop-shop platform for dealers to market, sell, and nurture customers.
We think providing this technology specifically to dealers is important. The car business is one of the last strongholds of small and medium businesses where millions can make real wages, and which still stands a shot of resisting the monopolizing influences of the Amazons and the Walmarts.
Car dealerships get a lot of disrespect for being technologically backwards and for their textbook "pushy" sales tactics, which is also something that doesn't lend itself well to the digital customer experience. In your experience, to what extent are these aspects of the industry's reputation accurate vs. nasty stereotypes – or maybe they used to be true, and now things are changing?
Wow, this was one of the biggest shockers when we entered automotive in 2016-2017. We'd been working with non-auto small and medium enterprises, and I didn't know much about car dealers. I've been shocked by how friendly, efficient, open, and customer-centric dealers are in this era. Apparently, there was a huge shift over the past decade towards price transparency and customer experience quality. Many dealerships today feel like high-end coffee shops and the staff understand customer pain points.
We also see this happening in their marketing and their digital evolution: dealers don't want digital versions of billboards and bus ads, they want technology that can get a shopper the right message and efficiently help them find what they're looking for in a manner that is friendly and comfortable.
You've provided services to entire networks of dealerships and to local independent shops. Aside from the obvious scale parameters, what are some of the biggest differences between these types of companies when it comes to tech adoption?
Dealers, no matter the size, are somewhere from ok, to incredible at inventory, pricing, sales, and complex logistics. If they weren't, they no longer exist. So dealers are always looking over their shoulders for the next thing they need to learn. This means that when the internet emerged, dealers started to adapt.
What emerged in digital however was a patchwork of solutions. Every dealer today is struggling with a legacy of what we call at AutoLeadStar, "Faux Digital." Yes, dealers have the facade of modern digital marketing–advertising, website, CRM, nurture tools–but the data is extremely siloed, the automation is minimal, and the overall impression is that there is a ton of manual labor to keep the digital wheel spinning. The outcomes are a lot of inefficiencies and lost opportunities for engaging shoppers.
AutoLeadStar thinks that dealers need to be marketing all their vehicles and services, around the clock, and with a great degree of specificity. The only way to do this–what we call 3-S Tech, i.e., Speed, Scale, and Specificity– is with advanced and AI-backed technology. Every dealer, no matter what the size, could improve on this front. We've built our product to fit those different use cases.
What other automotive startups are you keeping your eye on nowadays? Which VCs do you think have the best vision in this space, and why?
There's so much happening right now in the space. Recent mega deals like Tekkion are showing how software infrastructure is very much on the mind of dealers and investors. I'm most curious about how some of the major players on the outside, like Salesforce and Oracle, look at the industry over the next few years. We shall see!
Have any thoughts on this? Let us know down below in the comments or carry the discussion over to our Twitter or Facebook.
Editors' Recommendations: