Jay-Z buried Spotify, Apple, and Google in a Tidal freestyle
Watch out folks, the block is hot. Jay-Z just killed YouTube, Apple, and Spotify in a recent freestyle. Check out the video here.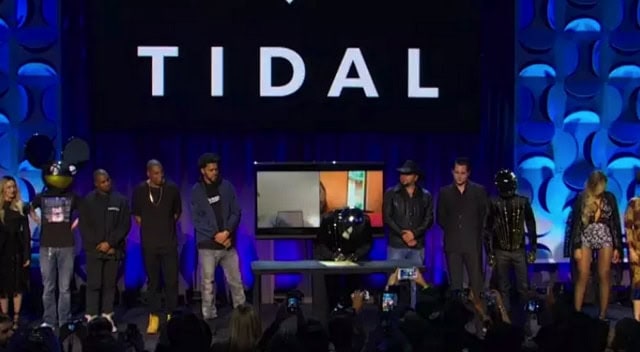 The next big hip-hop war isn't being waged between east coast vs. west coast. No, it's much more gangster than that. The latest war is between Jay-Z and his premium music subscription service, Tidal vs. some of the biggest names in tech. Specifically, Spotify, Apple, and Google.
The block is hot.
In a recent "B-Sides" performance (where he performed songs that are supposedly made exclusive to Tidal), the self-proclaimed "best rapper alive" threw some serious shade in the form of a freestyle towards some of the industries tech giants.
Ironically enough, footage of the event made its way to YouTube.
Here's the freestyle in length:
"Don't ever go with the flow. Be the flow.

I don't need no middlemen to talk to my n*ggas / I understand if you don't understand I figure I'm Jigga / That's where we differ / I take what's mine you accept what they give you, I get you /  I don't take no checks, I take my respect / Pharrell even told me 'Go with the best bet' / Jimmy Iovine offered a safety net / Google dangle 'round a crazy check / I feel like YouTube is the biggest culprit / Them n*ggas pay you a tenth of what you supposed to get

You know n*ggas died for equal pay, right? / You know when I work I ain't your slave, right? / You know I ain't shucking and jivin' and high fivin' / You know this ain't back in the days, right? / But I can't tell by the way they kill Freddie Gray right / Shot down Mike Brown like the way they did Tray, right? Let 'em continue choking' n*ggas / we gon' turn style / I ain't your token n*gga /

You know I came in this game independent, right? / Tidal / My own label / same difference / Oh n*ggas is skeptical cause they own shit / You bought nine iPhones and Steve Jobs is rich / Phil Knight's worth trillions, you still bought those kicks / Spotify's nine billion and they ain't say shit / 'Lucyyy you got some splainin' to do' / The only one they hatin' on look the same as you / That's cool / I know they tryin' to bamboozle you / Spending millions on media tryin' to confuse you / I had to talk to myself 'Hov, you used to it' / It's politics as usual."
With any chance, hopefully we'll see a response video. Fingers crossed.
Follow us on Flipboard, Google News, or Apple News