KnowTechie's extremely last minute gift guide for people that suck at planning
If you're late to the party like we are, here are some great last minute gifts you should be buying right now.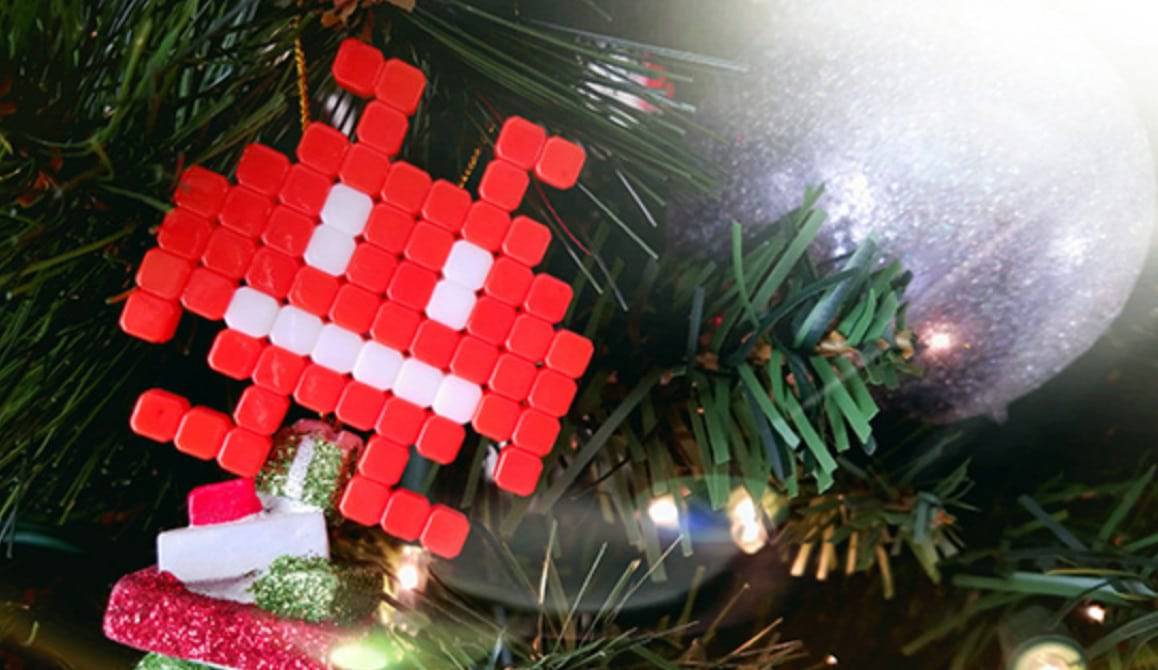 So, you totally suck at planning but you have gamers and tech enthusiasts in your circle of people that you need to buy a gift for? Don't fret, Christmas is still a handful of days away and I haven't even bought my wife any gifts. I have a lot to do before next week, but if you are reading this, so do you, so here are some ideas to give you a hand.
Chairs
Looking for a big gift for your giftee and you want to make a potentially life-impacting change in their life, a gaming chair is an absolute solid bet. This year we reviewed quite a few, here are a few that we thought are gift worthy.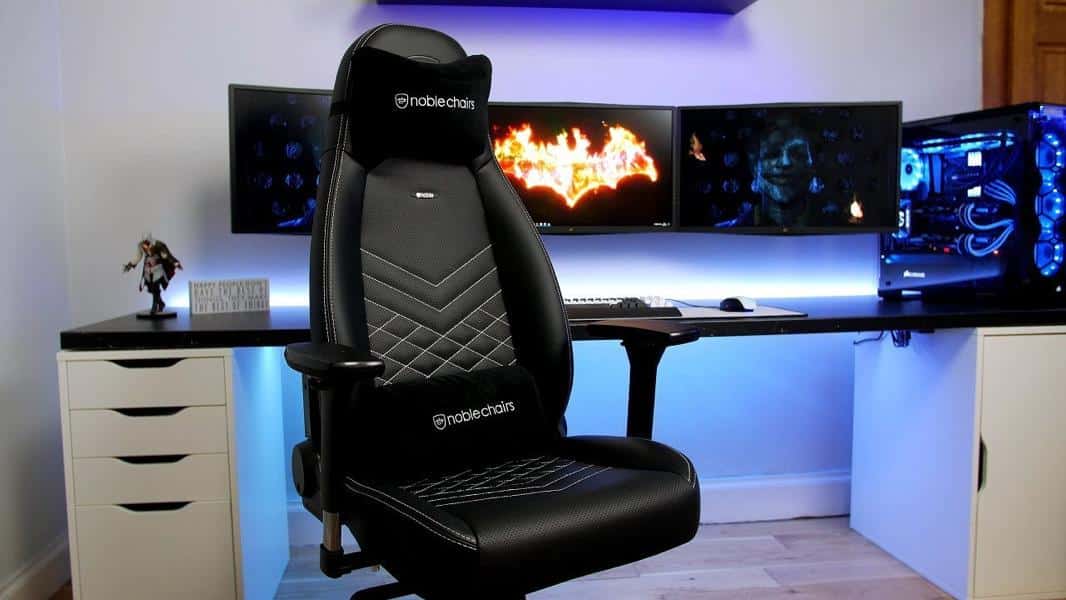 Man, this is a formidable chair at a formidable price. The most comfortable chair that we checked out this year at the most expensive price. This is luxury for your butt.
Price: $289
One of the cheapest chairs we reviewed this year at a mid-range price. Our initial review model broke but since then the replacement part has held up much better than I expected. If you want a comfortable option in leather, this is a good choice.
Price: $379
Nitro Concepts S300 Gaming Chair
This is the cheapest chair we reviewed and is one of the most comfortable and at near-budget prices. As a fabric chair, it was some issues being a little scratchy but is really decent for the cost. I'd really recommend this one for kids and students, it's almost perfect for them.
Price: $279
Nintendo Switch and Accessories
The Nintendo Switch is easily one of the best holiday gifts you can give this year. With an absolutely amazing first-year lineup and a nice collection of unique items to go with it, this is a great opportunity at all price points.
The Nintendo Switch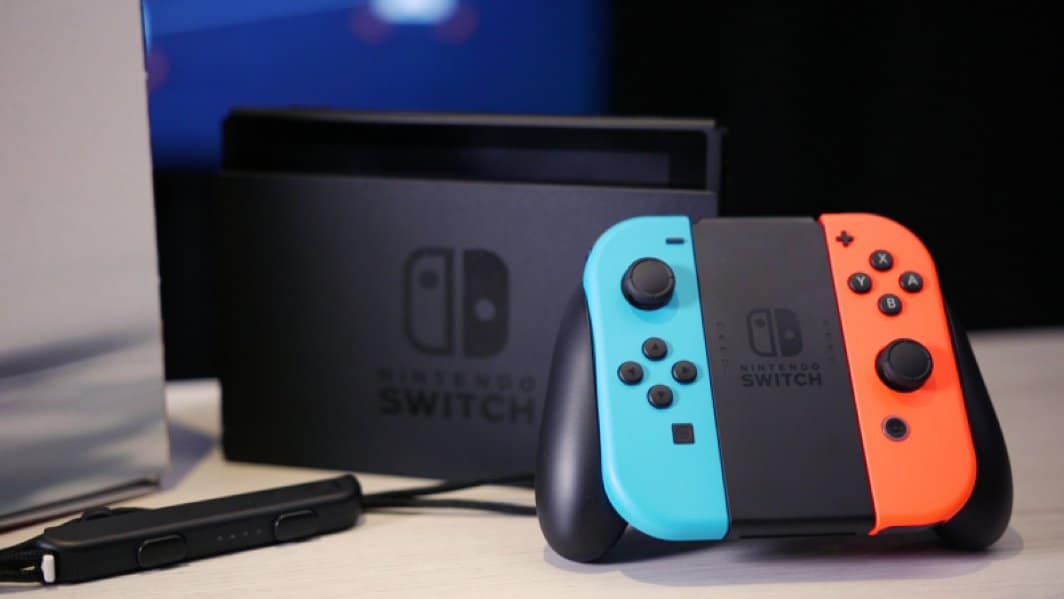 The most recent gem in the console arsenal of Nintendo, the Switch is a truly mobile solution for console-based gamers. Boasting a 6.2″ display for mobile use and a full HD dock for playing games in the comfort of your own home, the Switch is good wherever you are. Now, unlike most first-year Nintendo consoles, the Switch has an incredible lineup of full-fledged titles and also some of the hottest indie games as well. Give this one some serious consideration for your gamer giftee.
Price: $379
Snakebyte Starter:Kit
If you already own a Nintendo Switch or you have one for your giftee, the Snakebyte Starter:Kit is an awesome $10 must-have to go along with it. With the kit you get a travel pouch, earbuds, a screen protector, cleaning cloth and also a game case. This is an awesome solution for new Switch owners.
Price: $9.99
Nyko Clip Grip Power
This, right here, is the one Switch accessory I will recommend over all else. It's just simply amazing and the most functional item I've used for the Switch. The Clip Grip will mount your phone on the top of the controller so you can use Nintendo's communication app but is so much more than that. The controller base has an internal rechargeable battery that will recharge the Joycons as you use them docked to the controller. While that is neat, the best feature is that you can also store game cards and SD cards inside the controller too. I use this all the time so I always know where all my stuff is.
Price: $24.99
Nyko Swivel Grips
I've got big hands, so I find games that have me using a single Joycon to be quite awkward. My kids have small hands and they have issues gripping the Joycon in a comfortable manner. The Swivel Grips actually solve both of our issues by providing a traditional controller-style grip to the Joycons while also functioning as a protective case.
Price: $9.99
Nyko Power Pack
A simple solution to a major issue. The Nintendo Switch is really a technical marvel that fills both a home console and portable console void. With that being said, there are quite a few issues with the reliability and availability of the USB-C connection the Switch uses along with the limited battery life. The Power Pack provides a little protection to the Switch itself while effectively doubling the battery time the Switch has.
Price: $37.86
There have been reports that the Switch base scratches the screen on the Switch. Here's a solution for under $10 that will fix that before the issue ever shows up.
Price: $4.99
Gaming Accessories
Looking for a solution for the gamers in your life? Well, here is a collection of some of the best gaming gear that we'd recommend as last minute gifts this year.
Turtle Beach Stealth 700 PS4 Headset
If you are looking to gift someone a wireless headset this year and want to go with a budget-friendly price, the Turtle Beach Stealth 700 headset is a real viable option. With a plethora of sound options for different types of gameplay and a worry-free setup, the kids will love this one.
Price: $119
Oh, you want a headset but you don't want to wear a gaudy lump of plastic and lights? Steelseries' Arctis 7 wireless headset has 100% been the best headset I've used all year as a wireless solution for my PC. Ultra lightweight, amazing audio quality, a battery life that is truly formidable and plenty of customizable options makes this a slam dunk in the $150 range.
Price: $149
Okay, you don't need wireless, you want awesome hi-fi audio and you don't want to buy a childish looking headset? You also are looking for a really cheap gift and you want to look like you spent a whole bunch of money? LucidSound's LS20 is one of the best headphones in the entire audio ecosystem at a $39.99 price point. Seriously, you can buy a lot worse at a higher price.
Price: $40
Bloody B820R and B830 keyboards
Mechanical keyboards are one of the nicest things a PC gamer can get their hands on. If you are looking to find an awesome gift for a PC gamer, a mechanical keyboard may be the ideal way to go. At $100, the animated RGB B820R is an absolutely incredible and feature filled. The petite B830 is a little cheaper at $80 but offers an abbreviated solution for PC gamers that don't have a ton of space.
Simply put, SCUF's Infinity 4PS Pro is the best competitive controller available on the market today. Absolutely no one even comes close on the PlayStation side. If you are looking for a custom PS4 controller, the SCUF Infinity 4PS Pro is easily the best bang for the buck. If you are thinking about getting this one for a lucky gamer, get one for yourself as well. They are that good.
Snakebyte Game: Pad PS4 Controller
My oldest son is getting into gaming on his own and he still appreciates using a controller in some PC games. A cheaper controller at $28, this wired controller works well for the PS4 and the PC, ending up as a nicer solution that isn't total garbage. This is a perfect option if you have younger gamers to buy a gift for.
Price: $27.99
Gadgets
Gadgets make the world go 'round and are an awesome choice for gamers and regular folk alike. We compiled a list of some of our favorite gadgets and tech from this year and made a nice little list to give you some last minute holiday ideas.
Solo Altitude Backpack
I was given this backpack right before E3 and have honestly used it almost every day since then. The Altitude backpack is big enough to fit a large laptop comfortable, while also storing just about anything else you would need on a trip. I stored my DSLR, Action Camera, Laptop, 4 portable batteries, full-sized headphones my Switch, 3DS and Vita with room to spare. Daily use will have not reduced the quality of the backpack either in the last 6 months. This one is an A+ gift here.
Price: $56
Forget sound bars. Soundbases are all the rage now. I can tell you this first hand because I've been rocking this Fluance AB40 Soundbase for a few a months now, and buddy, let me tell you, this thing is a machine. The AB40 Soundbase comes from Canadian-based audio company Fluence and the unit sells for $249, respectively. It basically eliminates the hassles of having a complex sound system installed in your home. Without using any fancy technical jargon, it brings an immersive cinema experience right to your home without spending an arm and a leg.
Price: $249
iPhone X battery case from ALCLAP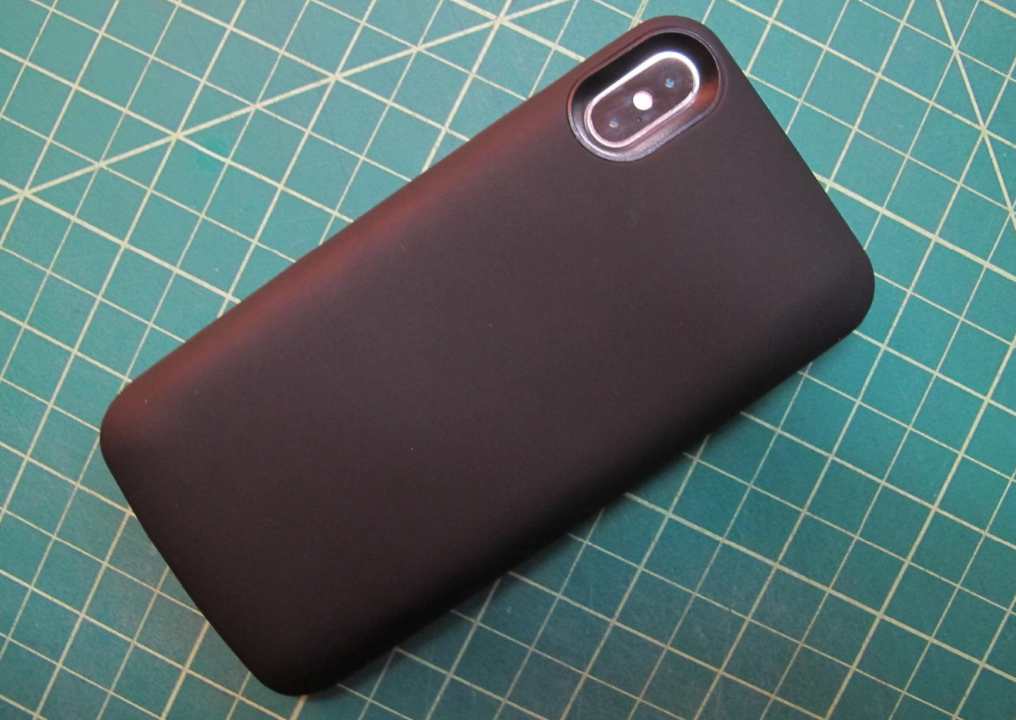 If you're looking for a high-quality battery case for the iPhone X, this $40 option from is a solid bet. As a battery case, it does its job. The case is equipped with a 6000mAh battery, which essentially almost triples your battery life. Snag this and you'll find yourself only having to charge your iPhone X once every two days or so. Can you remember the last time you did that?
Price: $40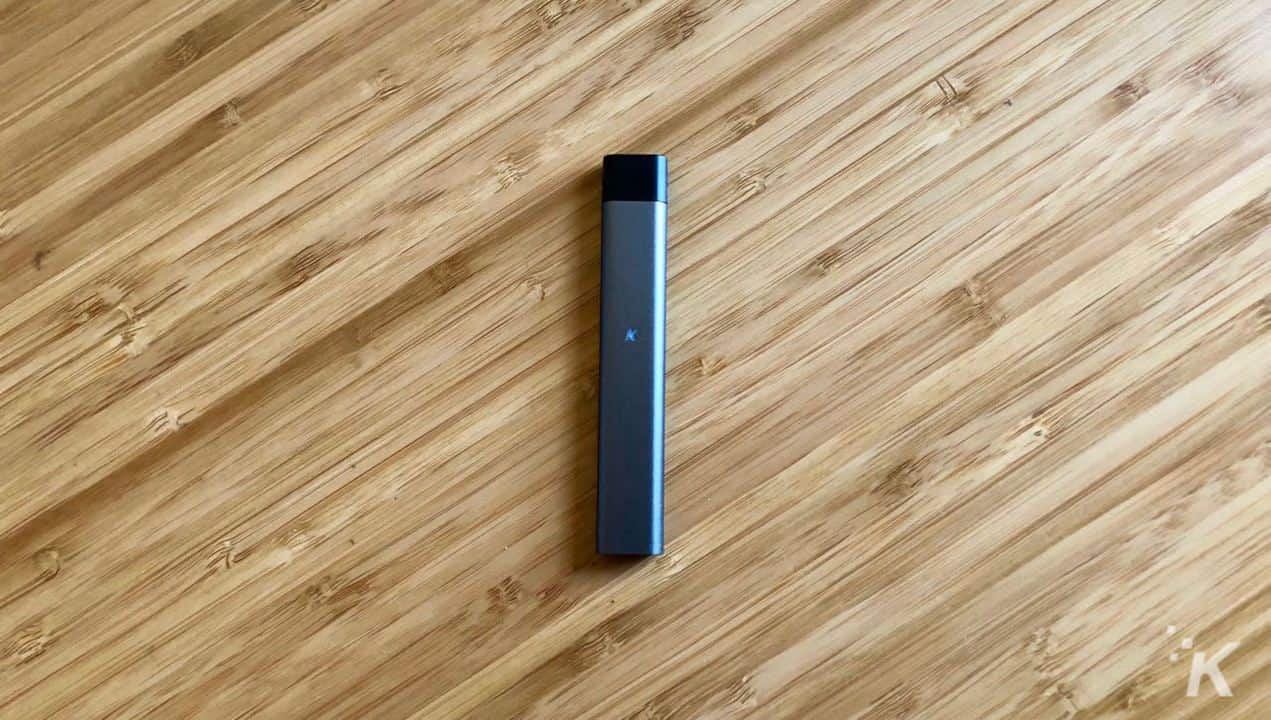 Do you know someone who's all about that vape life? Meet the Rubi from Kandy Pens. Sure, it looks pretty much exactly like the Juul, but under the hood, it offers some unique features. For starters, you can refill your pods with whatever you like. This is a big deal and it was one of the biggest selling points for me. The Rubi costs $50, but of course, you'll have to buy your e-liquid. The good thing is you can use anything you want. Whether it's nicotine, CBD, or THC – that's the biggest advantage about the Rubi.
Price: $50
Epson Photo XP-8500 wireless color photo printer
If you want to print photos plus having a full-fledged printer and scanner/copier, meet the Epson Photo XP-8500. First off, it's $200, it's wireless, and it comes packed with a bunch of features that will make your head spin. If all printers were made like this, no one would ever have to repurchase a new printer. This thing is an incredible value at its current price point. Honestly, you can't beat it. You're getting a printer, scanner/copier, and a bad ass machine that's capable of printing professional quality photos.
Price: $200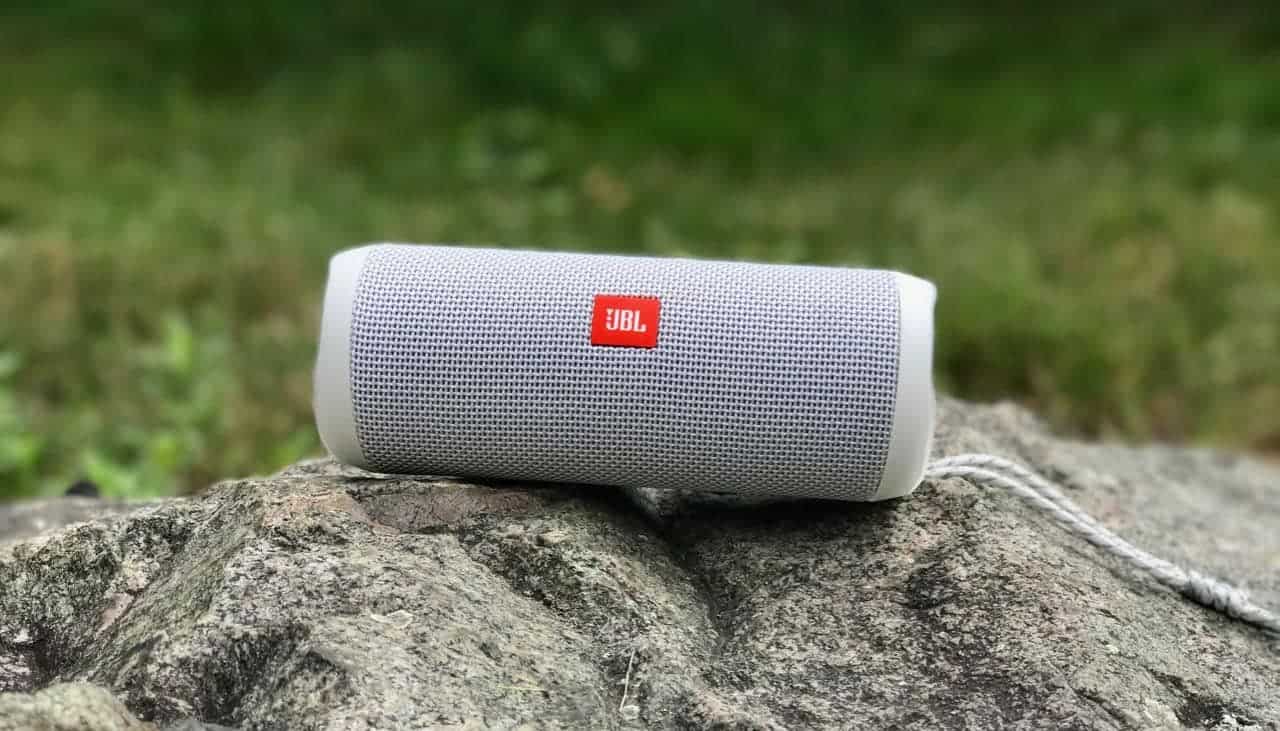 The JBL Flip 4 is no doubt a premium speaker, which means you'll have to pay a premium price. But here's the kicker, it's not that expensive when you think about it. Retail price for this speaker sits right around the $79 mark. Sure, it sounds expensive at first, but when you factor in the JBL name and sound, the price is actually a bargain. Now, I'm not saying you can't find something comparable at a lower price, but again, it probably won't last as long as the JBL. For me, that's the deciding factor.
Price: $79
Archeer Bamboo Bluetooth speaker
I really love this speaker, like, a lot. We get a lot of stuff sent over to KnowTechie, and in most cases, it ends up being given away. This wasn't the case with this speaker. When it comes to the sound, no other speaker in its price range can compete with it. Period. My favorite part of this speaker is the subwoofer. Finding a Bluetooth speaker at this price with the inclusion of a subwoofer is rare. The speaker features dual 5W Drivers, and the subwoofer rocks 15W of adorable power.
Price: $53
Google Home Mini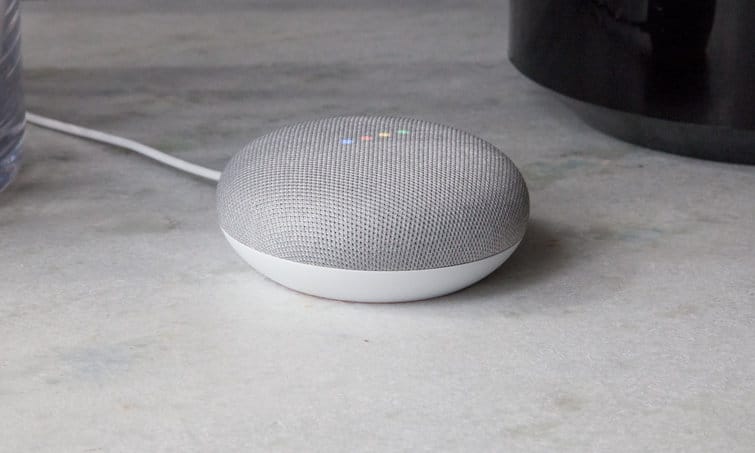 If you haven't jumped into the world of voice-activated assistants, the Google Home Mini is a great option, and at its current price point, you really can't go wrong. Think of the Google Home Mini as a beefed-up version of Amazon Alexa. The good thing with the Mini is that it's ready to go right out of the box. No need to install special skills or anything like that. Just ask it a question and you're good to go.
Price: $30
Since we're talking about voice-activated assistants, if you prefer the Alexa route, instead of dropping your money on an Echo or Echo Dot, seriously consider the UE Blast before anything else. The speakers are water-resistant, featuring Bluetooth, Wi-Fi, Alexa, and a built-in battery that the company claims can last up to 12 hours on a charge. And the best part, the speakers are always listening for the "Alexa" keyword.
Price: $229
NtonPower Portable car jump starter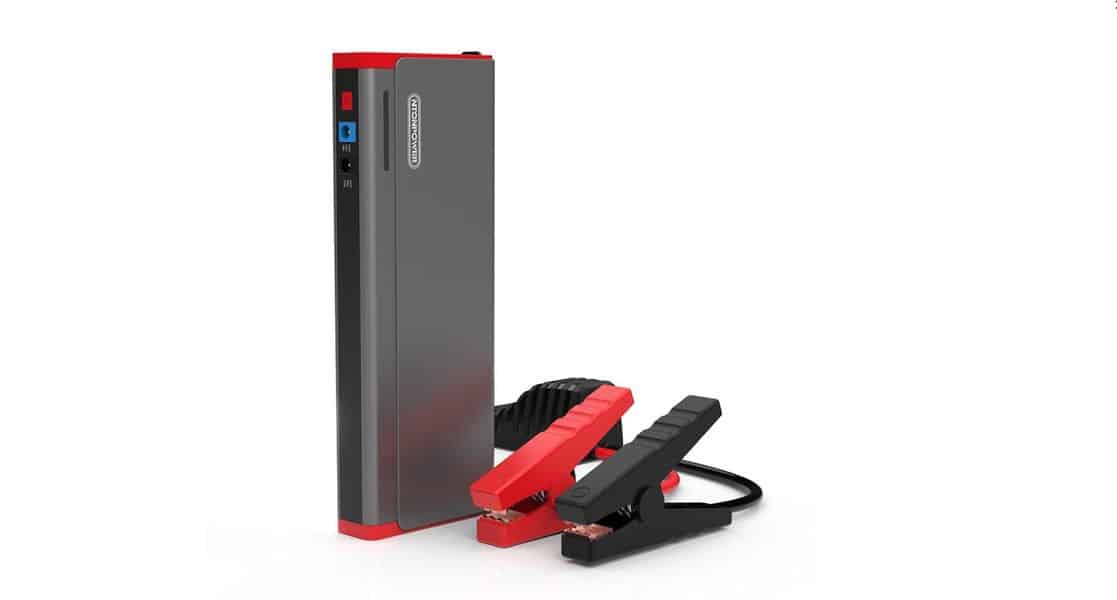 Alright, we all know how much of a pain in the ass it can be to ask someone to borrow their jumper cables. This is where a portable car jump starter comes into play, like this one from NtonPower. Point blank, if you have a car that gives your trouble any time you start it, buy this thing immediately because it saved me a few times as well as some of my friends (they all ask to borrow it).
Price: $80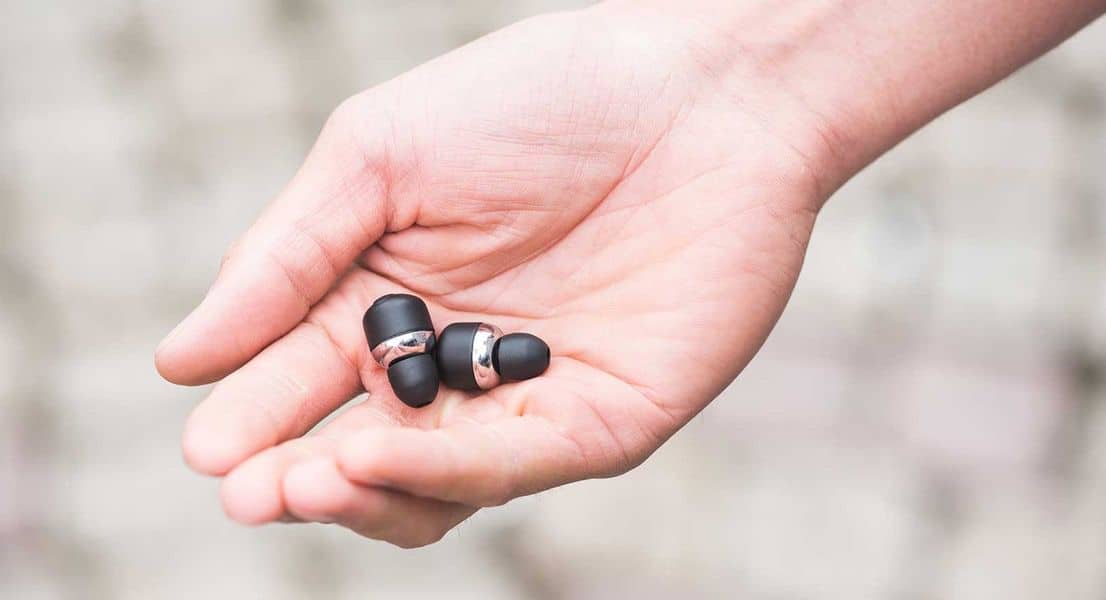 I really like these Nova True wireless headphones. Sure, you can't really compare these to the AirPods, but who said you have to. For $79, you're getting a pretty good value, these were also featured in AudioRumble. Sure, improvements can be made, but generally, these headphones are totally worth it. Having a charging case that can charge all your things is insanely clutch, and that alone is worth the price of admission. Not to mention some great sounding headphones.
Price: $79
For the price, it's a whole lot of fun. Is there similar drones out there that essentially do the same thing for a cheaper price? Sure, but with some limitations. You won't get the fun accessories and you'll probably have to cough up for more cash for a remote and batteries. With the Mambo mini-drone, you'll get the stamp of approval from Parrot, which is a highly known name in the drone world.
Price: $59
Zoopa Phoenix HD Drone
I don't know anything about flying drones but the Zoopa PhoenixHD drone was fairly easy to use the video app worked pretty good. At a retail price of $179, this drone offers a lot of features for the price. The video app works decently but don't be like me and fly it so high that you completely lose track of it. Like I said, don't know anything about flying drones. Hopefully, you get this for someone who knows more than I do.
Price: $99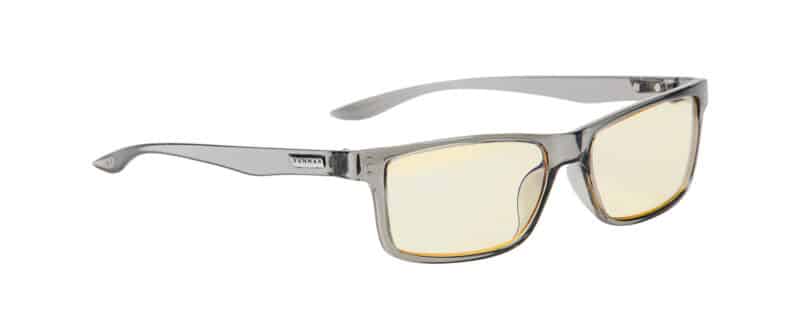 It doesn't really matter if in it video games or work, staring at any screen for a long enough time period is hell on your eyes. There are a few different solutions out there to help with this but GUNNAR totally provides the best comfort and style. Available in both prescription and standard versions, we've had the opportunity to try both out and have had nothing but great things to say for GUNNAR's overall performance. As an extra bonus, I have a super-huge head and I had my Intercept fit better than I've had any other glasses fit.
Well, that's it for this year. Good luck!
Just a heads up, if you buy something through our links, we may get a small share of the sale. Click here for more.
Follow us on Flipboard, Google News, or Apple News