Meet the tech genius taking on corrupt Wikipedia admins
Having experienced Wikipedia's corruption live, Mike wants to now stand up for himself and the community to spread awareness and fight for justice.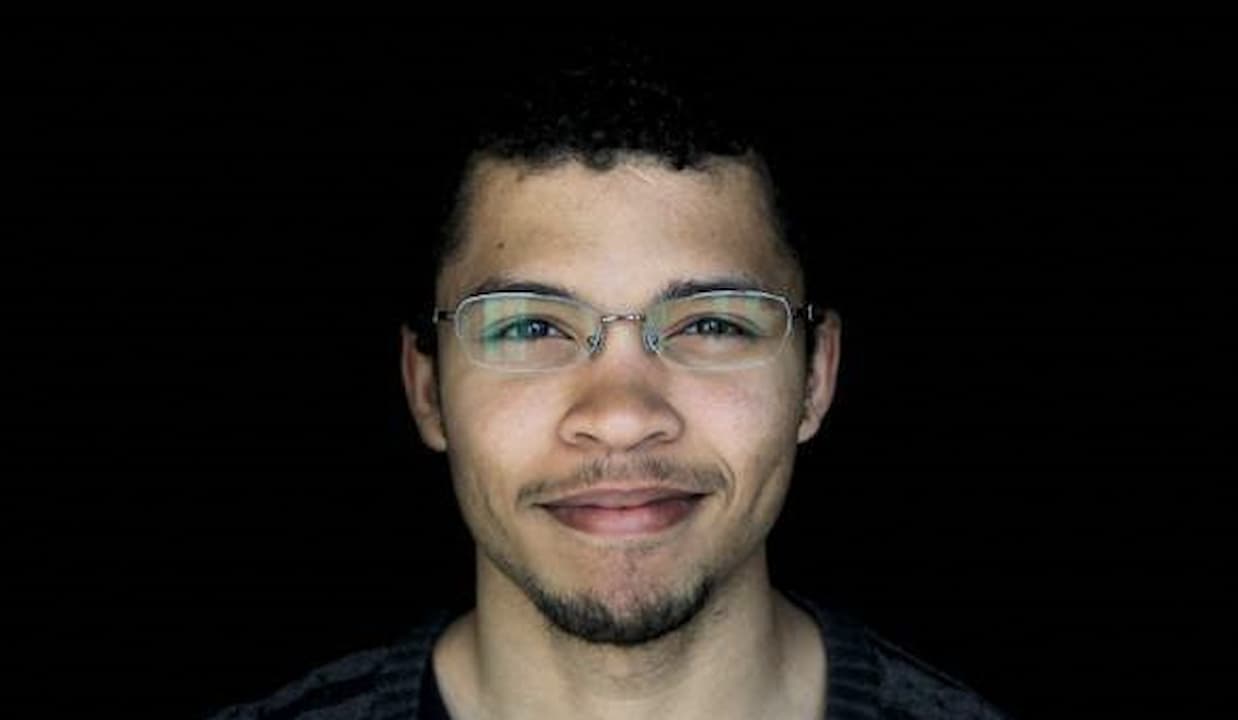 Everyone knows who Albert Einstein, Isaac Newton, and Stephen Hawking are. They are some of the most renowned scientists in the world.
However, besides these known figures, there are many more extraordinary inventors who aren't household names yet but have ideas and products that will positively impact the world. One of them is the tech genius, Mike Norton. 
Mike had countless dreams of developing futuristic technological designs from a very young age.
However, to achieve his dreams, Mike realized that he had to overcome a series of painful and personal struggles, including homelessness, physical abuse, and undetected tumors in his skull, while also upgrading his understanding of physics and engineering.
As a result, after serving in the US military, Mike enrolled in the University of York, where he studied physics through the OpenPlus program while running his marketing agency, OMI Firm, to fund his education and technological ideas as well as providing for his family.
Slowly yet steadily, in 2018, Mike founded his dream technological engineering firm Wolven Industries with the mission to 'repair, protect, and prepare families against modern-day threats.' When the pandemic hit, Mike was in no way going to slow down.
Instead, he built a fully operational, physics and engineering lab in his own home! Within just a year, he filed for multiple patents, one of which is a new kind of handheld UV cleanser device that uses confirmed technology to kill COVID-19.
Though Mike is an introvert, He writes self-reflective posts in narrative formats on his social media accounts. Readers follow a continuing true story as he shares life goal accomplishments, inspiring those around him.
As a result of many years of journaling, the connection that Mike has made with his audience has won him more than 35,000 followers and potential investors even before the release of his first product, and the numbers are only going up.
As Mike says it himself, his life story is like a tragic but inspiring cross between Good Will Hunting, A Beautiful Mind, and Hamlet.
As a gesture of admiration, one of Mike's fans (who wishes to remain anonymous for privacy reasons), submitted an article on Mike's life to Wikipedia, which turned into something much darker once representatives of Wikipedia began violating the platform's own guidelines to manipulate the outcome of a discussion's consensus.
Why Has Mike Norton's Wikipedia Page Sparked a Debate?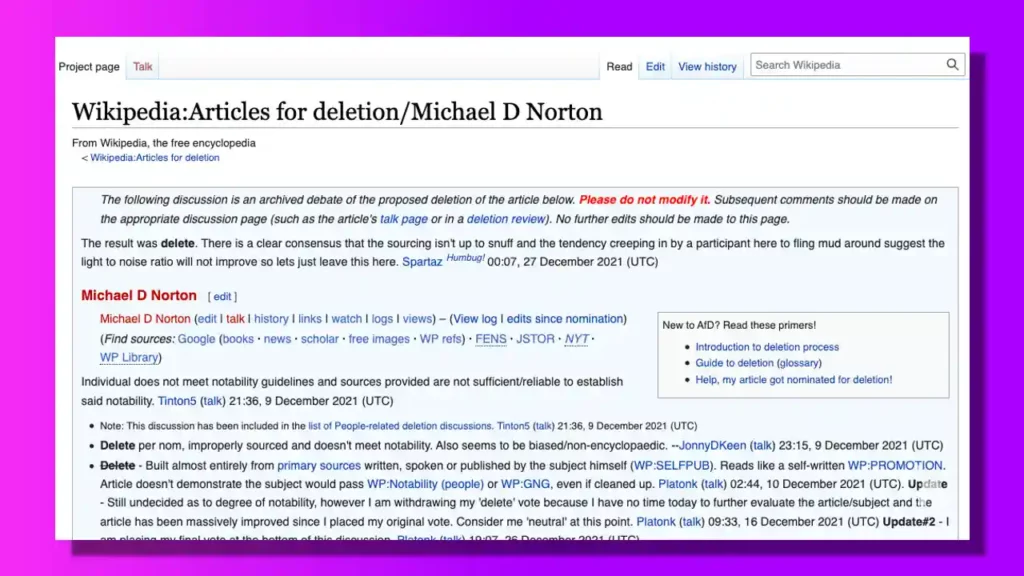 By design, Wikipedia is set up to run on a consensus basis. This means that articles must implement policies, rules, and guidelines.
Furthermore, people and companies must first become notable by being talked about in multiple secondary sources that are credible and independent of the person or company. 
All of this sounds fair until you realize that Wikipedia editors and admins don't follow their own set of rules.
While many elements of Mike's life may be hard to believe, they are genuine.  There are pictures, sources, references, and various third-party articles that mention and prove his story.
Furthermore, the money he's raised is verifiable through Upwork.com, a third-party platform. However, despite all of this evidence, Wikipedia admins and editors refused to acknowledge Mike's story.
When Mike's fan who had published the story defended it, Sarah Stierch, a leading editor under the username "Missvain," directly commanded the fan to be ignored.
Mike, watching from afar, did not approve of such actions. He's concerned about the biased control of information manipulation and the underrepresentation of minorities. Wikipedia staff are clearly using their position of power to choose which rules to follow and when.
This issue clearly stems from the lack of objective and unbiased members within its editor base.
According to Wikipedia's own accord, 90% of Wikipedia editors are men, and studies have shown that content on Wikipedia suffers from the bias of its editors, who are mainly "English-speaking, white-collar men living in majority-Christian, developed countries in the Northern hemisphere," a goal that even Wikipedia founder Jimmy Wales says the foundation has "completely failed" to meet. 
Having experienced Wikipedia's corruption live, Mike wants to now stand up for himself and the community to spread awareness and fight for justice. How many other stories have been buried and suppressed by Wikipedia for differences in political views? It's time for answers.
Read more on the Wikipedia fiasco live here: https://en.wikipedia.org/…/Wikipedia…/Michael_D_Norton
Have any thoughts on this? Let us know down below in the comments or carry the discussion over to our Twitter or Facebook.
Editors' Recommendations: