Outsourcing vs. outstaffing company: Which business model can provide a better IT future
Here's everything you need to know.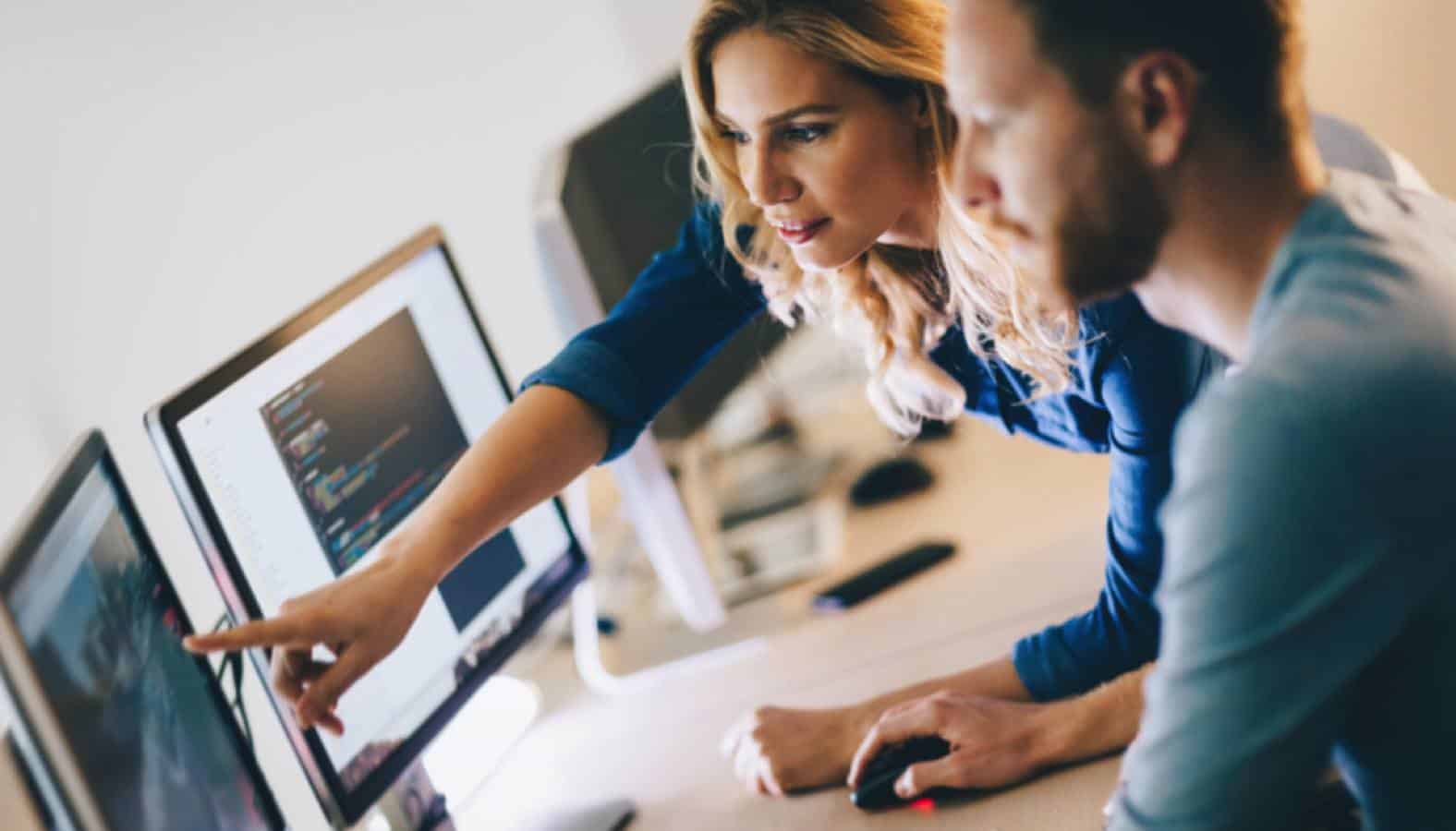 One of the key factors to a successful digital transformation is having a qualified team to implement your project. Unfortunately, the IT industry has continued to face chronic skills shortage which makes it super-hard to find qualified professionals. In fact, recruiting skilled staff for any IT project may take months which leads to delayed deadlines and missed business opportunities.
To bridge the skills gap, businesses are gravitating towards outsourcing and outstaffing. These two hiring models have gained popularity such that even some Fortune 500 companies are resulting in either outstaffing or outsourcing.
As of 2019, it is estimated that 94% of Fortune 500 companies outsource at least one ore more function. And the results have been nothing short of amazing. Take IBM for example:
Reduced cost of customer contact by a 97% margin.
Up to 80% reduction in the sales cycle
125% increase in the number of leads
78% of customer satisfaction.
With a simple online search or word of mouth referral, you can meet skilled professionals to instantly boost your project. But as it turns out, the terms outsourcing and holiday staffing are often interchangeably used. This is because the two include the aspect of remote work, although there are significant differences in terms of management and responsibilities.
In this article, we are going to look at the differences between an outsourcing company and an outstaffing company, their pros and cons, and which one works best.
Outsourcing vs Outstaffing, What is the Difference?
Outsourcing
When a business outsources, it means that they are hiring a company to help develop solution/s they need basing on specific requirements. Such a company is solely responsible for the entire project right from the workflow all the way to deployment.
This simply means that the client concentrates on the core business while their custom solution is delivered, tested, and ready to be deployed. On the other hand, the service provider covers the human resource aspect, equipment, and resources required for the successful completion of the project.
Brief History of Outsourcing
If we trace back to the early 20th century, the concept of outsourcing was unheard of. Manufacturers owned the entire business process right from raw materials, through production, all the way to finished products.
With the advent of the Industrial Revolution, companies started changing their mode of operation by outsourcing some services like engineering and architecture. Insurance companies followed suit and started embracing outsourcing in order to serve the number of clients.
By the early 70s, electronics manufacturer started moving their production processes overseas to lower labor costs. As soon as the benefits of outsourcing became apparent, other industries started shipping some business processes overseas.
Fast forward to today, the volatile economic conditions and the changing technological space have compelled businesses to adapt to this new realm.
Pros of Outsourcing
Just like any other hiring model, outsourcing has both its advantages and demerits. However, the advantages tend to overshadow the disadvantages. Here are some of the benefits:
Saves Cost
The most obvious benefit of outsourcing is the fact that it helps businesses reduce expenses. Generally, IT salaries tend to be in the uppercase matrix. However, in countries like Ukraine, the relatively lower salaries coupled with flexible taxation laws means that hiring an outsourcing development company in that country could dramatically lower your operation costs. As such, if a company executive in the US is looking to optimize the business processes, outsourcing is a go-to move.
Access to Skilled Expertise
Another benefit of outsourcing business is that you get skilled experts working on your project. This allows you as the business owner to focus on your core business as qualified professionals perform the non-core aspect of your business. Moreover, most of these professionals always keep tabs with modern trends in the tech world meaning you get a competitive edge over your competitors.
Shared Risk
Web development projects are prone to many risks. From staff turnover and scope creep, all these can be detrimental to the delivery of your project. By outsourcing various components of the project, your organization is able to shift some risk to the outsourced company. And since they are experts in what they do, they are able to plan accordingly hence mitigate any potential risks.
Competitive Advantage
In today's competitive business world, every business owner needs to have a secret weapon up their sleeves if they are to survive. Through outsourcing, you are able to provide your customers with top-of-the-range services, increase productivity, and diligently manage your in-house resources. These minor but equally small measures can help you outwit your competitors who deem outsourcing as a waste of time.
Staffing Flexibility
Ultimately, outsourcing helps you enjoy staffing flexibility. This means you can comfortably scale your staff up or down depending on projects the demand. As a result, business operations are optimized and the project can run even when working on a lean budget.
Cons of Outsourcing
Intellectual Property Theft
Web and software development entails exchanging of highly sensitive data and proprietary information. If this information falls into the hands of a dishonest outsourcing company, it could lead to software duplication and breach of security policies.
To avoid this, ensure you copyright your work, carefully vet the outsourcing company, and sign a written agreement spelling out the consequences of breaching the contract.
Minimal Control
As earlier indicated, as the client, you have no direct control over the development process. This could lead to deviations from the initial objectives of the project. Before the project commences, ensure that everyone is on the same page and encourage constant communication.
Alternatively, you can also divide the project into small deliverable units to be progressively completed. Once you are satisfied with the results, then you can give the green light to move to the next stage.
Outstaffing
Outstaffing, on the other hand, entails hiring a dedicated team of skilled developers or professionals to remotely work on a project under the supervision of the parent company. In most cases, the outstaffing suppliers work in collaboration with their in-house counterparts for purposes of strengthening the project.
In terms of control, the responsibility of providing official employment, taxation, and insurance to the staff lies with the outstaffing development company. However, productivity, workflow, and quality control are the preserve of the client.
Brief Background of Outstaffing
Outstaffing has followed the same growth stages as outsourcing. Although in the past this hiring model was confined to industries like insurance and manufacturing, it has slowly permeated into many industries. Today, outstaffing is one of the widely acclaimed hiring methods within the IT domain.
According to 2019 report by Statista, it is estimated that the global market size of outstaffing services stands at about $85.6 B. The industry is also projected to grow at a rate of 6% into the year 2022.
This growth is mainly driven by a number of factors including but not limited to lower costs and the increased number of companies in need of these services.
Outstaffing Pros and Cons
Of course, outstaffing comes with many advantages as well as disadvantages. Main benefits include:
Greater Project Control
Perhaps the prime benefit of outstaffing is that it allows you to control the entire development process. This reduces any friction between you and the outstaffing supplier and potential delays. Moreover, it enhances the efficiency and effectiveness of existing in-house resources and operations
Lower Operational and Labor Costs
Outstaffing developers help you reduce administrative and labor costs. This is because you don't have to maintain personnel records, plus the team gets to work on a seasonal basis. And since the outstaffing firm is the employer, you don't have to deal with sky-high taxes that comes with retaining a permanent workforce.
Enjoy Domain Knowledge
For every competitive company, venturing into new markets is a top priority. While the idea of your app or website may come as a eureka moment, working with innovative developers from a different part of the world is set to introduce you to emerging opportunities and trends. Robust outstaffing companies with multifaceted and extended development teams will introduce a variety of these competencies to your project.
Staffing Flexibility
Not having a permanent development team gives you enough room to wiggle in terms of the size of your workforce. You can hire additional or reduce the number of workers depending on the demands of your project.
Cons of Outstaffing
The only demerit of outstaffing is that there is the potential of misunderstanding if there is a lack of clear communication.
Which One is the Best: Outsourcing or Outstaffing?
Working with remote software development teams comes with a number of benefits including reduced development cost, faster turn around time, and excellent final product. Fortunately, both outsourcing and outstaffing can help you achieve all these benefits.
So which one should you choose then?
If you are a startup company operating without an in-house team of developers, outsourcing would be your best bet. This is because they are capable of transforming your ideas into a tangible product with minimal supervision. At the end of it all, your project will be delivered to you ready and the project requirements can be adjusted accordingly.
On the other hand, if you have skills deficiency within your in-house team, outstaffing would be the ideal hiring model. The combination of outstaffed professionals and in-house developers will help seal the loopholes within your team. However, it calls for constant communication between the customer and hired outstaffing team, a technically advanced manager to oversee the project workflow, delegate tasks, and ensure open communication.
Have any thoughts on this? Let us know down below in the comments or carry the discussion over to our Twitter or Facebook.
Editors' Recommendations: