Paycom is defining the future of payroll with Beti
Paycom provides user-friendly HR and payroll technology to enhance the entire employee life cycle, all in a single software.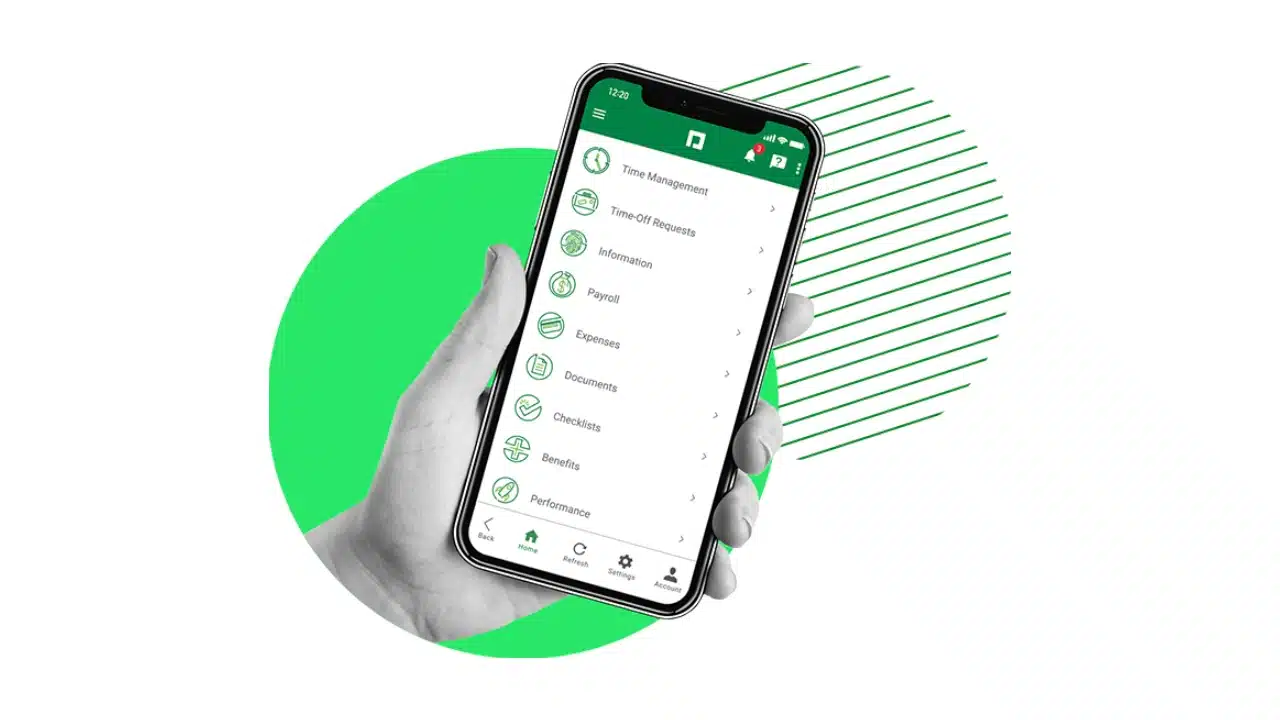 A well-structured technological advancement brings empowerment, ease, convenience, and confidence to the people and the involved organizations.
When it comes to development in consumer technology, especially payroll management, no one understands this more than Chad Richison, the president and chief executive officer (CEO) of Paycom.
Together with his team, they have made the payroll process easy with accuracy and reduced organizational liability.
Paycom: A leader in corporate innovation
Being a leader in innovation means advancing technology to cut costs, increase productivity and, most importantly, keep employees more involved and informed.
Paycom is such a leader, especially in payroll and human resource technologies. It holds a strong belief in developing revolutionary solutions, with the latest being an online payroll tool, Beti™.
For years, many HR departments have struggled with the hectic payroll processes, which can be frustrating, sometimes erroneous, time-consuming, and in many cases inaccurate. With the launch of Paycom's Beti software, more companies continue to navigate toward this future-defining kind of personal payroll.
The payroll process is streamlined through the revolutionary software, Beti. This Paycom innovation is now defining the payroll system, eliminating the imperfect, time-consuming, and multistep payroll procedures, a big relief for many HR professionals.
Beti makes it easy for workers to manage their payroll, approve checks and update timesheets without contacting human resource personnel or their supervisor. While this product allows employees to manage their payroll information, it doesn't let them enter their pay rate.
Why Paycom's Beti defines the future
Chad Richison and the Paycom team have developed this employee-driven tool allowing them to be part of the payroll system. With Beti, the workers have greater confidence and satisfaction on payday with reduced surprises and associated errors.
By adopting this payroll technology, a company transforms the employee experience, lowers liability, enhances oversight, and improves accuracy. Here is more about why this product is the game-changer in payroll tasks and related HR needs.
Beti's interface allows the HR team to track payroll progress and identifies workers who need to provide missing data and need approvals.
This information includes pending benefit enrollment and absent time while also directing employees to seek guidance, ask questions or resolve payroll issues through an online communication tool. It gets a company's payroll team out of the middle of the process.
In a fast-changing world, Paycom improves payroll management. On several occasions, errors were detected on employee timesheets after the payroll process was completed.
However, with Beti, employees can manage, update and approve paychecks with accuracy. The tool also reminds the user to resolve any outstanding issues in time for payday.
Paycom's Beti has increased visibility and accuracy for managers and HR, with fewer steps and liabilities in the payroll process. The management and workers can also address any issues and concerns, allowing last-minute adjustments before payday.
For any goal-oriented company, this is a strategic move that gives human resource professionals more time to engage in innovative initiatives moving the business forward.
It's common knowledge that any successful technological advancement, such as Beti from Paycom, should offer solutions and upgrades that eliminate errors. It also means that for many users, there is increased accuracy.
Chad Richison's innovative software gives the employees the chance to check the accuracy of their payroll data, allowing them to troubleshoot before processing.
Builds trust within an organization
Employee-driven payroll boosts confidence within a company. Beti improves accuracy and timely payouts and increases trust in the company's leadership, which improves employee morale and boosts productivity.
The value of embracing technology like Beti
While Beti allows employees to view their paycheck information, such as taxes, reimbursements and deductions before the final payout, it doesn't let them change their pay rate. This way, a company still retains complete control of the amount paid to employees.
Paycom's innovative online tool will help an organization remain in control of the payroll and eliminate tedious tasks from the process.
Additionally, the value of accuracy in any business dealing is an important aspect for any company focused on innovation. There is less stress regarding payroll accuracy for employers and workers when they have an easy-to-use technology like Beti.
They both are quickly able to verify data and resolve errors, saving them more time and other business resources. As Chad Richison established this first self-service payroll technology, several companies can now upgrade their payroll systems without fearing any discrepancies.
The software's ability to automate, streamline and speed up the payroll process offers unparalleled efficiency, giving employees a sense of belonging in an organization.
By embracing the value in this product, companies join a leading team that is redefining human capital management and transforming the rapidly changing business environment.
About Paycom
Paycom provides user-friendly HR and payroll technology to enhance the entire employee life cycle, all in a single software.
From onboarding and benefits enrollment to talent management and more, Paycom streamlines processes, drives efficiencies, increases data integrity, and gives employees power over their own HR information through a self-service app.
Named one of the Fastest-Growing Companies in the world by Fortune and one of the best employers in the U.S. by Top Workplaces, Paycom is at the forefront of the digital transformation in the American workplace.
Have any thoughts on this? Let us know down below in the comments or carry the discussion over to our Twitter or Facebook.
Editors' Recommendations: