Review: Google Pixel – If I were to buy an Android phone, this would be it
If an iPhone user were to voluntary switch over to any Android smartphone, Google Pixel would be it.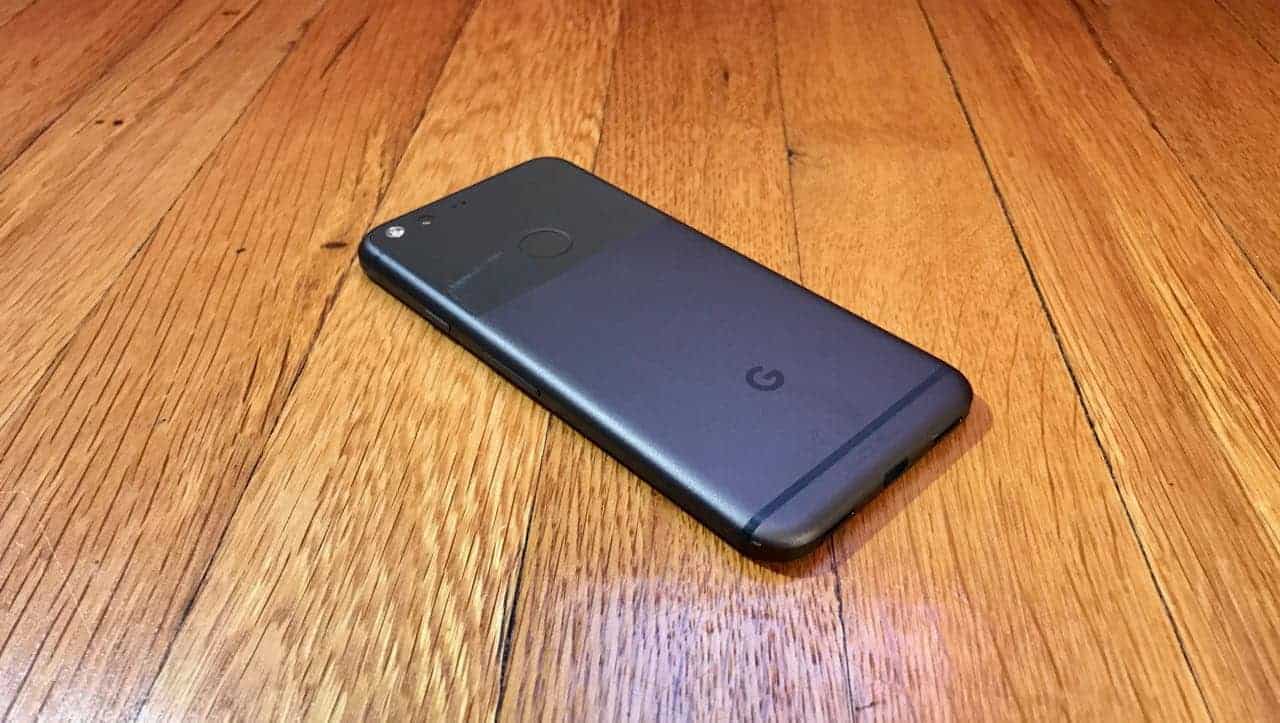 I remember back when I used to rock an Android smartphone. My last device was a OnePlus One and I absolutely loved it. Certain circumstances led me to an iPhone purchase and I have never looked back. So when I got the chance to get my hands on Google's latest flagship phone, the Google Pixel, I was pretty excited to see what it could do. Although, I did have some questions.
Would I be lost figuring out how to use the Android operating system again? Would I hate it? Would it make me swear off Android completely, or better yet, would I love it? After a few weeks with it, turns out, I don't hate it, but it could definitely be better. I certainly wouldn't switch to an iPhone for it, but I can totally see Android diehards making the jump for it. I'll dig in further below.
Everything I liked about Google Pixel
The Camera: I'm not going to lie, Google Pixel's camera is amazing. It takes really great shots. And there's a ton of different camera modes to choose from too. But when it comes to actual photos, it definitely competes with some of the bigger names like the iPhone and Samsung's Galaxy line (not the one that blows up, of course).
Overall, the camera performs really well with colors, even in low lighting. It's visibly noticeable how much better it does with colors than say the iPhone. In the Facebook post below, you can see the comparison. Google Pixel is on the left and the iPhone is on the right. As you can see, the colors are much more vibrant with the Pixel.
https://www.facebook.com/KevinRaposo/posts/10207490424083577
There's a really cool Lens Blur feature, similar to the iPhone 7 Plus's "portrait mode," that takes spectacular professional looking shots. Here's an example of them both below.
It's pretty obvious which camera performed best here, but keep in mind, this is just in the lens blur feature. The iPhone 7 Plus's camera is really great too. All the photos featuring the Google Pixel in this review were all shot with the iPhone 7 Plus. So take what's mentioned here about the camera with a grain of salt. At the end of the day, they're both amazing cameras.
Quick Charge: This sucker charges really fast. Google claims the phone can charge 7 hours worth of battery in just 15 minutes. Although I didn't really test it, I can say it charges faster than any other phone I've tested. It's quite impressive actually.
Endless Cloud Storage: Since it's an official Google phone, users are graced with unlimited Google cloud storage. This way you can store photos and videos at full resolution. Meaning, everything you shoot with your camera is offloaded into the cloud, freeing up space on your phone.
Google Assistant: Essentially, Google Assistant works similar to how Alexa works with Amazon's Echo. You can pretty much ask it anything and it kicks back an answer. Whether it's for directions, answers to a question, all the way to booking an appointment, it's made to make your life easier. Although it's not perfect, it's a pretty neat feature.
Fingerprint Scanner: The Google Pixel features a fingerprint scanner similar to the iPhone, but instead of placing it on the home button like Apple does it, Google put theirs on the back of the phone at the top of the device. Some argue the placement is weird, but I think it works really great there.
What I don't like about Google Pixel
Google Pixel's design is pretty basic, there's nothing really special about it. When pretty much every smartphone's design is virtually the same, it's really hard to stand out from the crowd. But, for some, it's simple minimalistic design is a selling factor – I'm just not a fan of it.
The absence of a home button is clearly noticeable, especially if you're an iPhone user. I don't know about everyone else, but I feel like the home button is vital to a smartphone. For example, when you just want to glance at your phone for the time, you have to click the power button to wake the screen. On an iPhone, all you have to do is pick up the phone and it displays your lock screen. The Pixel doesn't, which is why the home button is clutch for turning the device. The fact that I had to hit the power button to wake it up seems absurd.
Not like it's a deal breaker or anything, but Google Pixel isn't waterproof. Again, not a big deal, but when practically some of the biggest phone makers are leaning towards waterproof phones, hopefully, this is something Google will address in upcoming releases. It's not necessary, but it's surely convenient.
Also, the headphone jack is placed on top of the phone. I'm not a huge fan of it and I'm sure I'm not the only one.
Final Verdict
I really like the Google Pixel, it performed really well. It's fast, takes amazing shots, and it's really simple to use. Android fans will absolutely love it. For the diehards, it's really the best option out there seeing that it gets all the newest Android updates first. That's huge, seeing that it takes some Android devices months to get an official software update.
Is it an iPhone killer? Definitely not. But it comes really close if you factor out the operation system. I wouldn't drop the iPhone for Google Pixel, but if I had to choose any Android smartphone, Google Pixel would surely be it.
Should you buy it? If you have $649 ($769 for the XL) around and sworn by oath to Android, go for it. If you're looking to ditch Apple's ecosystem for an entirely new world, don't hold your breath. Stick to what you know.
The Good
Really great camera
Endless space thanks to unlimited cloud storage
Insanely fast charging speeds
Since it's a Google phone, updates come out first for the Pixel
Google Assistant is pretty neat
The Bad
No home button
Pretty basic design
Follow us on Flipboard, Google News, or Apple News