The shift towards hybrid events is on
Technology also played a huge role in changing the events industry's dynamics, with most events being hosted virtually across the globe.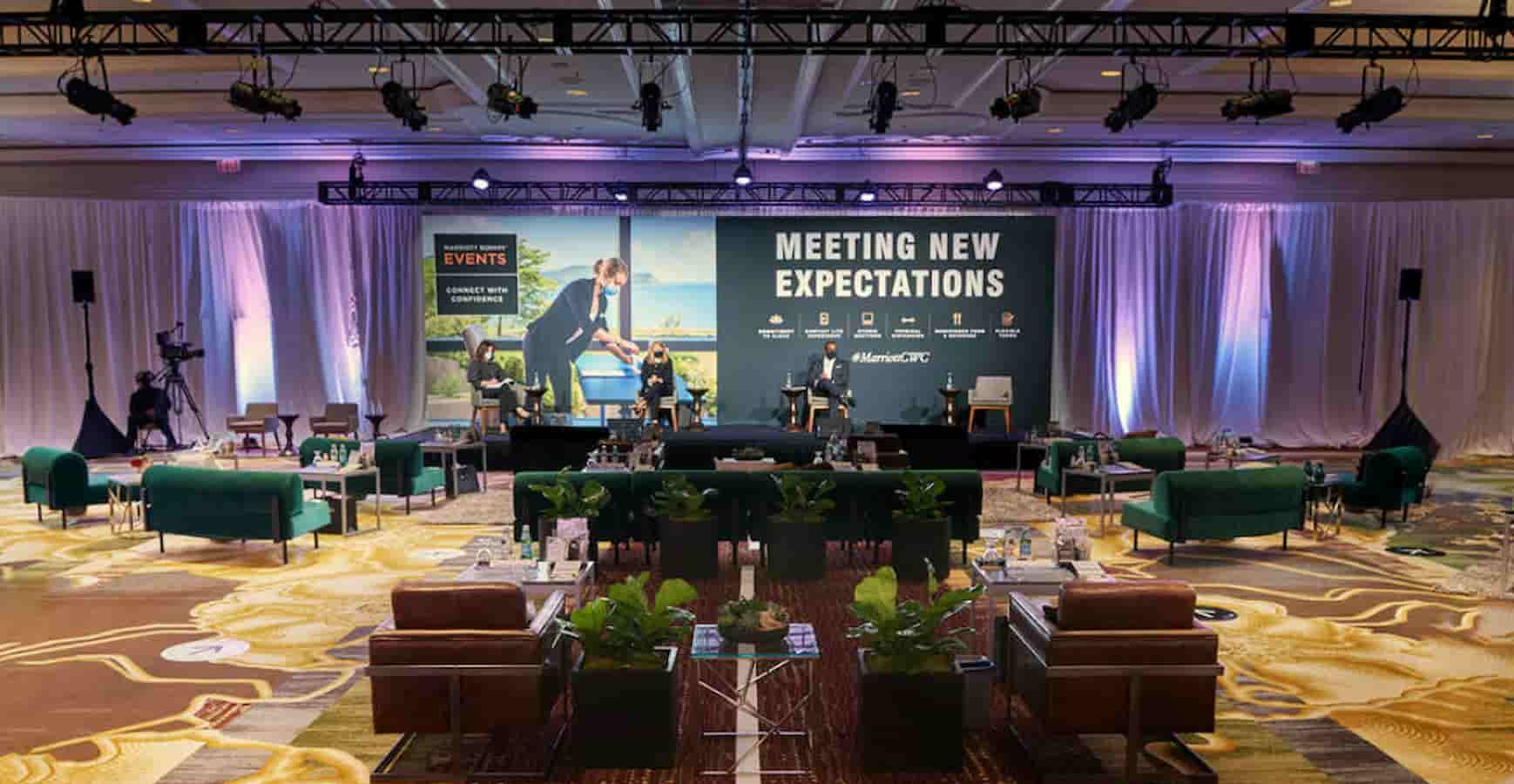 Necessity has long been acknowledged as the mother of all inventions. And the best example of this is the year 2020 and the world-changing events it brought along with it. Nobody could have foreseen the way the year played out.
However, the one positive that came out of the year was that the COVID-19 pandemic acted as a catalyst for a range of changes, with the most important shift towards wider adoption of technology. Our lives went digital, work-from-home became the new reality, and even our interactions with friends and family went virtual.
Technology also played a huge role in changing the events industry's dynamics, with most events being hosted virtually across the globe. The lockdown ensured that live events and conferences, planned months in advance, had to be suddenly postponed or canceled.
With time, virtual events became a new reality. However, as event managers navigated through the storm and learned many lessons along the way, they realized that while virtual events had their benefits, live events will always remain impactful. There will be instances where an in-person event will be the most effective way to engage an audience.
That's where hybrid events come into the equation. These are events that have a mix of both in-person and virtual experiences. In 2021, and the years to follow, hybrid events will be one of the most anticipated trends in the events industry. Many event organizers and visitors are already adopting this model.
One of the biggest hybrid events this year is Restart 2021. Organized by Hubilo — a global intelligent virtual and hybrid events platform, Restart 2021 will see over 4,000 event industry professionals and 40+ heads of marketing come together and share their experiences on the latest marketing trends and the industry's future. 
Hubilo organizes, creates, and sets up hundreds of virtual and hybrid events. The platform's advanced features have been designed specifically for organizing events, including trade fairs, medical and education events, conferences, job fairs, award shows, hackathons, employee and member engagement programs. The options are limitless.
At Restart 2021, while the 4,000+ marketing professionals will learn about the power of experiential digital events and how they can add them to their marketing strategies, the 40+ industry heads will share their experiences and help the audience understand how to leverage virtual events to engage their customers. Over 400 professionals from the event industry will network with the marketing professionals and showcase their offerings that can create such experiences during the two-day event on March 23 and 24.
The Event Has Been Divided Into Four Episodes:
In episode one, there will be talk sessions on how marketers create immersive digital experiences and shift from physical to virtual and now hybrid.
Episode two will focus on how women in events and experiential marketing have created a difference and changed the experience forever.
In episode three, emerging trends and technology drivers transforming the event industry will be discussed.
The fourth episode will feature talks on the potential of technology and how it has transformed the events industry's future.
Speakers at the Event Include:
Guy Kawasaki, Chief Evangelist, Canva
Scott Brinker, VP Platform Ecosystem, Hubspot
Nicola Kastner, Global VP, Event Marketing Strategy, SAP
Robert Safian, former Editor & Managing Director, Fast Company
Gianna Gaudini, author of The Art of Event Planning and AWS Head of Events, Training and Certification
David Pogue, New York Times Columnist, Emmy-Winning CBS Sunday Morning Contributor & NOVA Host
Rebecca Costa, Technology & Science Futurist, World Acclaimed Sociobiologist and Author
Jon Youshaei, Product Marketing, Instagram, Forbes 30 Under 30, Writer in Time Magazine
Vaibhav Jain, CEO & founder, Hubilo
Will Curran, Founder & Chief Event Einstein – Endless Events
Adam Parry, Co-Founder & Editor, Event Industry News
So, what are you waiting for? To gain unique insights into the future of the events and marketing industries, register now!
Have any thoughts on this? Let us know down below in the comments or carry the discussion over to our Twitter or Facebook.
Editors' Recommendations: