Wix Stores: Create stunning online stores for your personal or business needs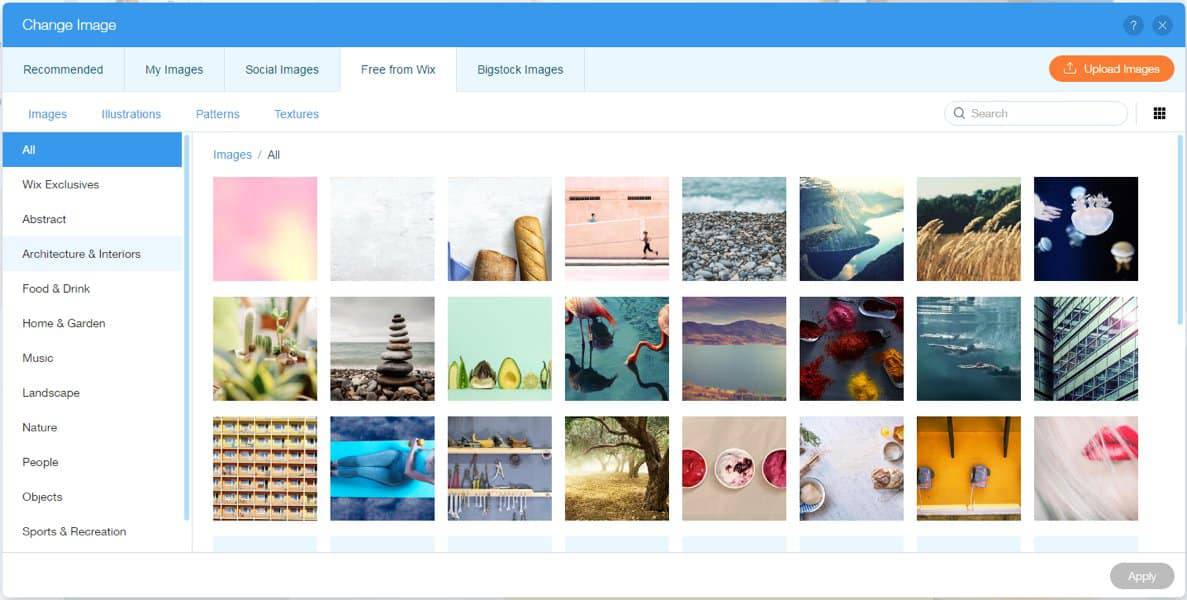 What is the first thought that comes to your mind when you think of creating an online store? It is most likely about finding the right web design and development agency that specializes in creating e-commerce stores. But finding an agency is not the only concern on your mind. You have to consider the costs (ecommerce sites are expensive to create and setup). Then you have to consider the countless hours you have to spend planning and making changes to your site during the development phase. Going back and forth with all the editing and all the communication involved can mean that it can take several weeks before your site takes its final form. What if you can save time, money, and all the hassles and design your own online store using Wix?
The Wix Advantage
Wix is better than hiring the services of an ecommerce designing agency. It is also better than most of the other online store builders available in the market. It doesn't charge you a commission. Once your site starts selling, you will be able to keep 100% of all your earnings. If you need more information about this powerful ecommerce site builder, it is recommended to check out this full Wix review.
So what makes Wix an excellent ecommerce option for those who want to sell products online?
There are hundreds of templates to choose from. Select a template based on your industry type. All the templates are designed to be mobile responsive. You can select a template from any niche category and add Wix Stores from the Wix App Market (if you don't want to choose the ecommerce category in the first place). This means a high level of flexibility in adding online store section to any industry.
Add as many products and images as you want. Wix offers a Store Manager from where you can completely control what features need to be added.
Add unlimited products & images
Create collections
Choose payment modes
Manage inventory
Manage orders
Manage shipping
Create coupons
Wix Stores also provides you access to a wide range of marketing tools. Advertise on Facebook, set up email marketing campaigns, and so much more. The platform also offers powerful SEO tools to grow your business online.
Key Features of Wix Stores
Wix is claimed to provide the easiest way to create a feature-rich, full-fledged online store. It allows you to build a website that is the perfect combination of powerful management, elegance, and mobile optimization.
Beautiful Templates: Wix Stores offers dozens of professionally-designed templates. You can also choose from the hundreds of industry-focused templates and then integrate Wix Stores into them.
Mobile Responsive Designs: Make your online store available to your target audience on any device they use. Whether they visit your store from a desktop, laptop, smartphone, or tablet, your online store will render beautifully and effectively.
Stunning Galleries: Presentation is the key to boost conversions once someone visits your online store. Wix Stores provides beautiful product galleries for displaying your products. And you can allow your visitors to click through and open the product page where you can describe the product and showcase hundreds of images.
The reason Wix Stores is easy to use for anyone is that it allows you to build your store with the simple drag-n-drop system.
Customization Options for Galleries
There are almost endless customization options for your product galleries.
Add as many images as you want. Create detailed descriptions.
Add ribbons to products which are in limited stocks or on special sales or have discounts. Highlight products with special offers.
Send out thank you messages after a customer has placed an order.
You can also set multiple product variations based on colors and sizes for each product.
Uncomplicated Checkout Process
The checkout process is a concern for many business owners. Wix Stores simplifies this aspect and provides the highest level of security for your business as well as for your customers. You can select the different options for receiving payments – credit cards, debit cards, PayPal and several others.
You don't have to go through complex steps to set up the checkout process. It's easy and takes just a few clicks. The result is that you will have peace of mind and your customer will go through a seamless process every time they place an order.
The platform also simplifies management of shipping and taxes. You can also set the prices according to your customer location.
The Wix App Market provides you with hundreds of apps and tools. It takes just a few clicks to add a new feature or function to your online store. There is no need for any coding or complex steps.
Store Manager
The Store Manager is from where you can manage your online store.
Keep Track of Your Orders: Check full details of each order.
Manage Inventory: Keep track of the colors and sizes of each product's stock.
ShoutOut Newsletters: Send out beautiful emails to your customers to bring them back. Make announcements about sales, offers, discounts, and events (it is easier to generate more business from existing customers than finding new customers).
New Updates
Wix Stores continues to evolve as it receives regular updates. For example, now you can also customize the Mini Cart and Shopping Cart Icon. It is also possible to determine whether to display a Mini Cart in the store or not. You can now also perform test purchases and see the details from within My Orders.
Conclusion
Wix Stores has become a proven online store builder in the market. Its ease of use, affordability, and absence of a commission structure have given it the edge. Plans start at just $8.50/mo for personal online stores. Small businesses will find the 'eCommerce' plan to be perfect offering 20GB of storage, free domain, and much more.