Wondershare UniConverter 14 makes audio and video edits easy
Wondershare UniConverter 14 is a great app that can serve users well on various editing projects.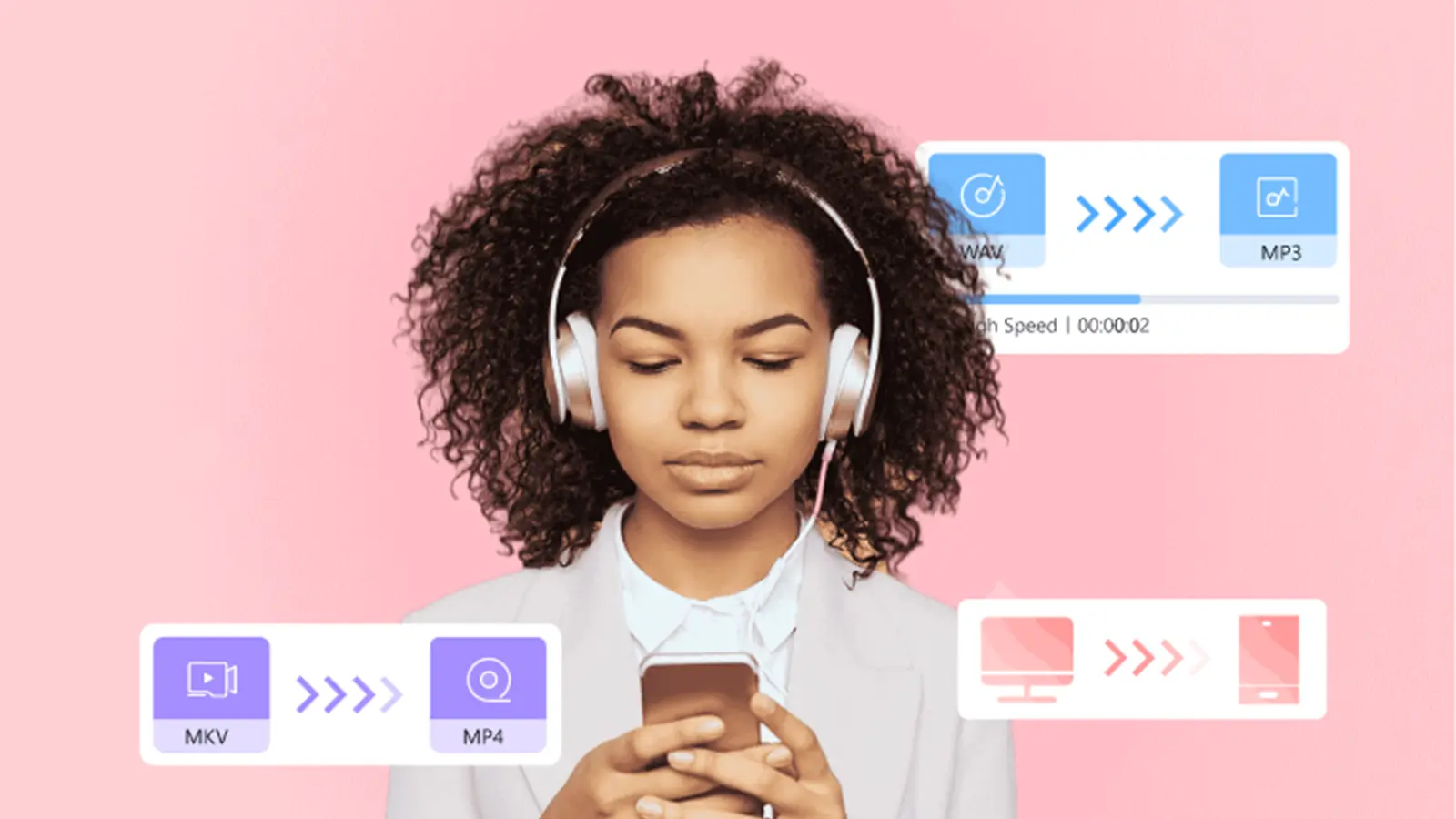 Are you looking for an app to edit your audio and video files? Well, you're in for a treat as we discuss the features of the Wondershare UniConverter 14 in this article.
This powerhouse of an app gives the ultimate experience in audio and video editing. Whether you need a video converter, vocal remover, or to compress videos, this app has got you covered.
Do you want to know all about the Wondershare UniConverter 14? Let's get started, then.
What is the Wondershare UniConverter?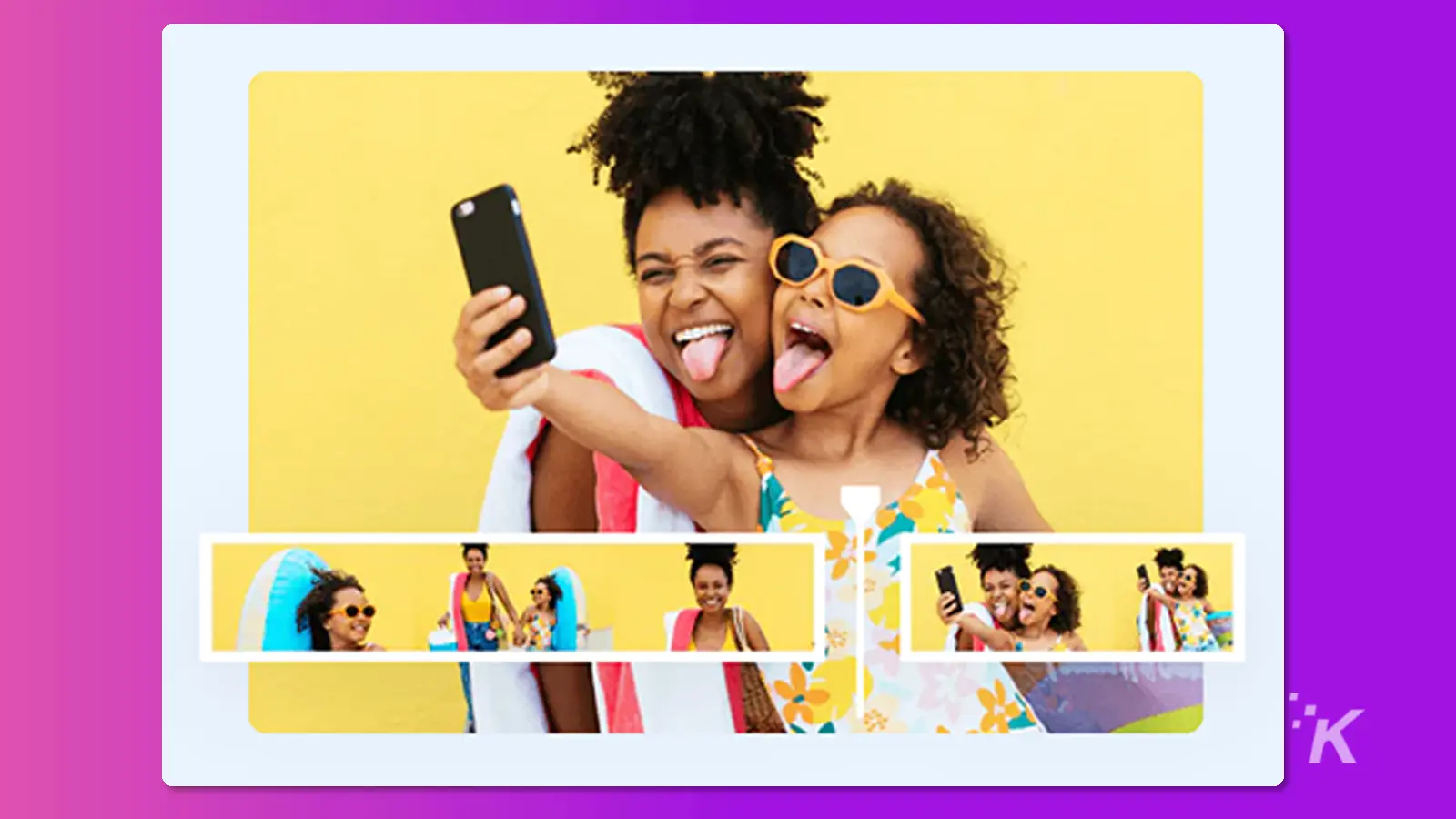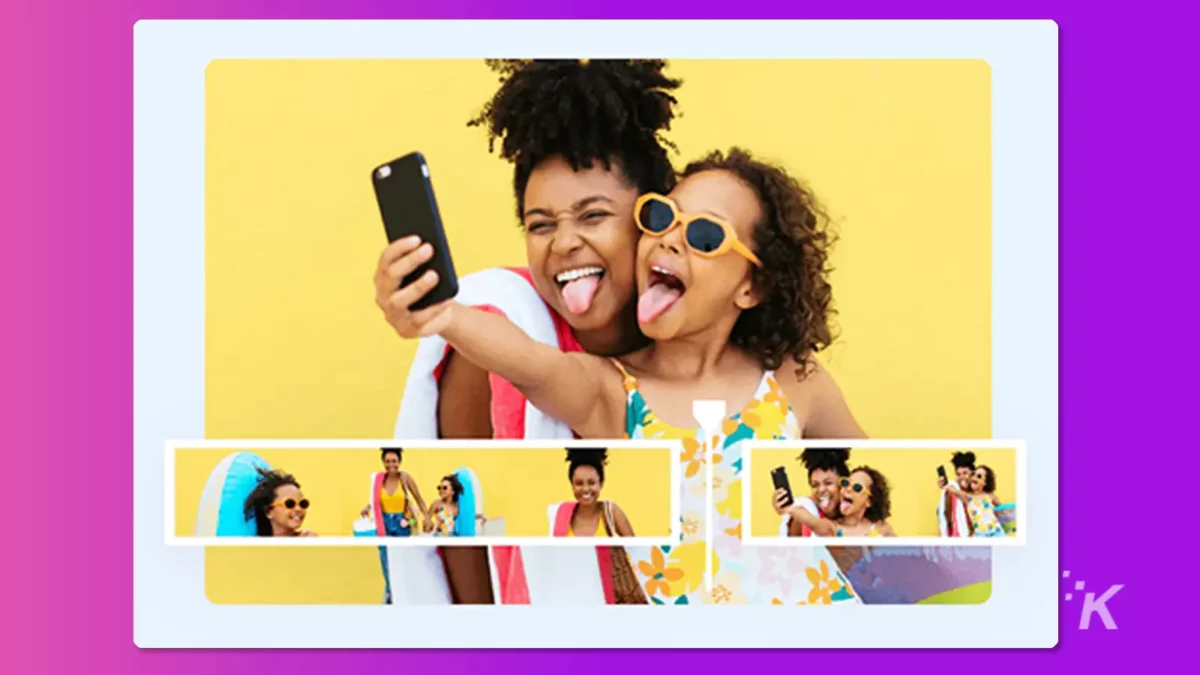 Wondershare UniConverter is the ultimate video converter that offers many features and services. Both pros and newbies in video editing are sure to find this app quite useful.
Compared to other online video converters, this app runs thirty times faster. Not only that, but it also supports more than a thousand formats of video conversion.
For example, this app is known for video converting, editing, recording, transferring, and compressing. If you think those features are useful enough, wait till you see them improve in the app's newest version.
Additionally, the app has added an audio editing function to its arsenal. This gives the app an edge over other apps thanks to its capacity to handle various audio and video tasks.
You can try the app's free video converter version if you want to test the waters before getting one of their plans.
What are the features of the Wondershare UniConverter 14?
There are quite a lot of notable features in this app to get the most out of your editing experience.
Therefore, it's almost like a jack of all trades in a single toolbox that will make your editing lives easier.
Wondershare's UniConverter 14 main features include:
Convert video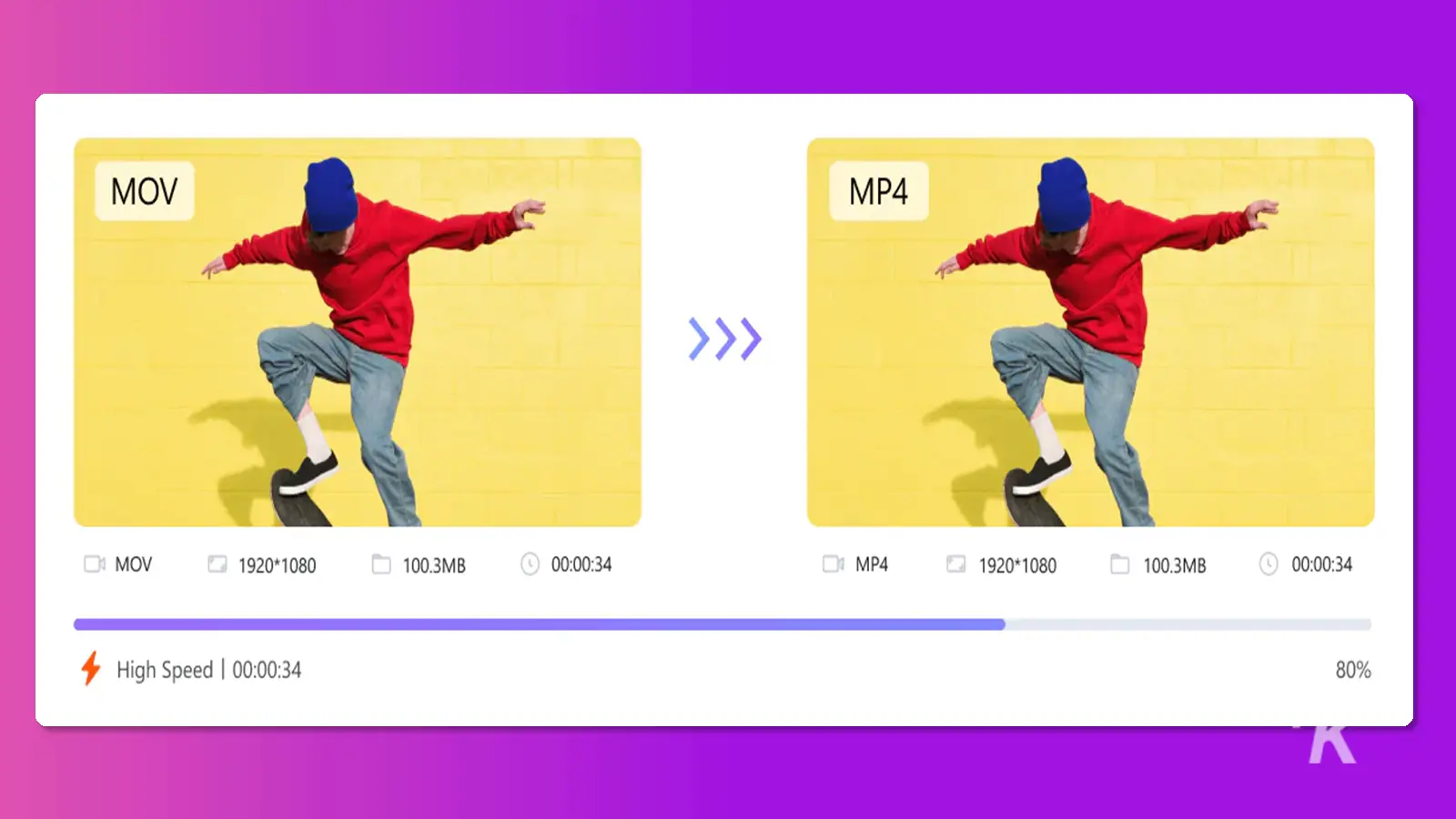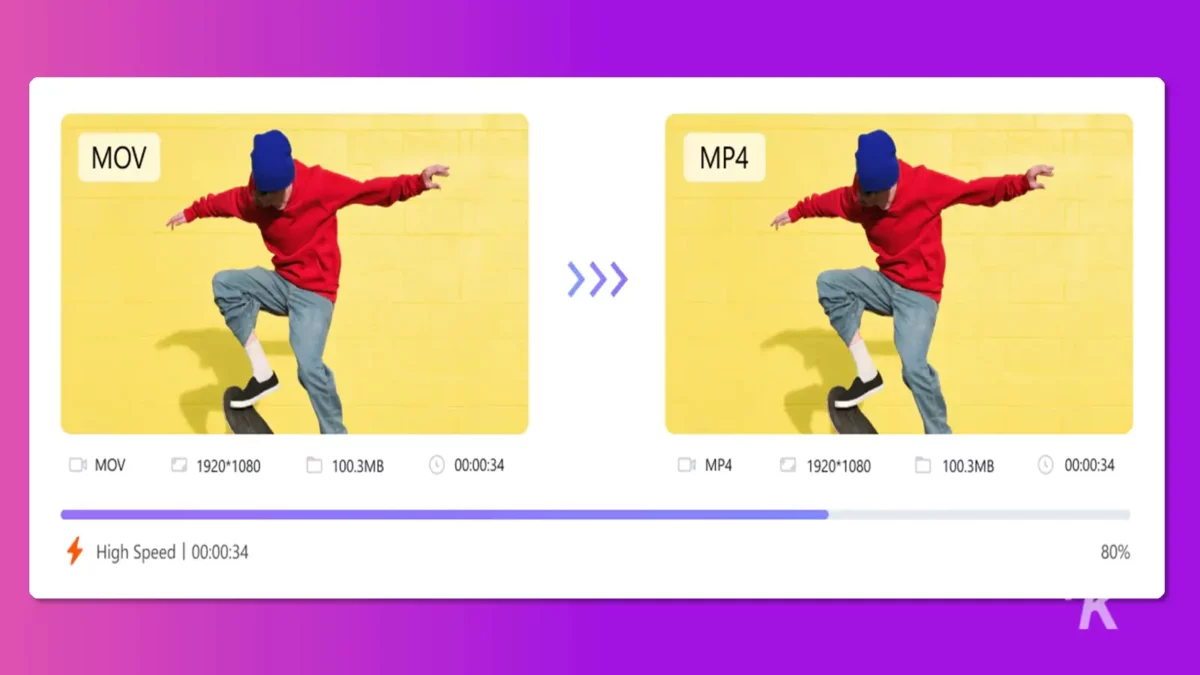 The Wondershare UniConverter is capable of converting videos, audio, and images.
Moreover, you don't have to worry about a foreign file format, as it supports over a thousand different formats.
These are some of the new features involving video converting:
The app's already quick conversion speed is expected to increase by 50%
Utilizes full GPU acceleration to support 4K and 8K HDR HD video processing and increase its speed by 50%
Supports WebM and MP4 video formats with alpha channel output
Supports Mac M1 native acceleration
Supports video formats VP9, AV1, and HEVC (H.265)
Supports multithreaded GPU acceleration, including Intel, AMD, and NVIDIA
Compress video
Are you having some issues with the file size of your videos? Lucky for you, this app can compress videos and knows no size limit for videos.
Here are the improved features of the app's video compression:
Now includes support for lossless compression of audio files
The app's compression quality is increased by 80%
The app's compression is reduced to 90% without compromising the quality
Now includes multiple compression modes to meet the compression requirements of multiple scenarios
Play video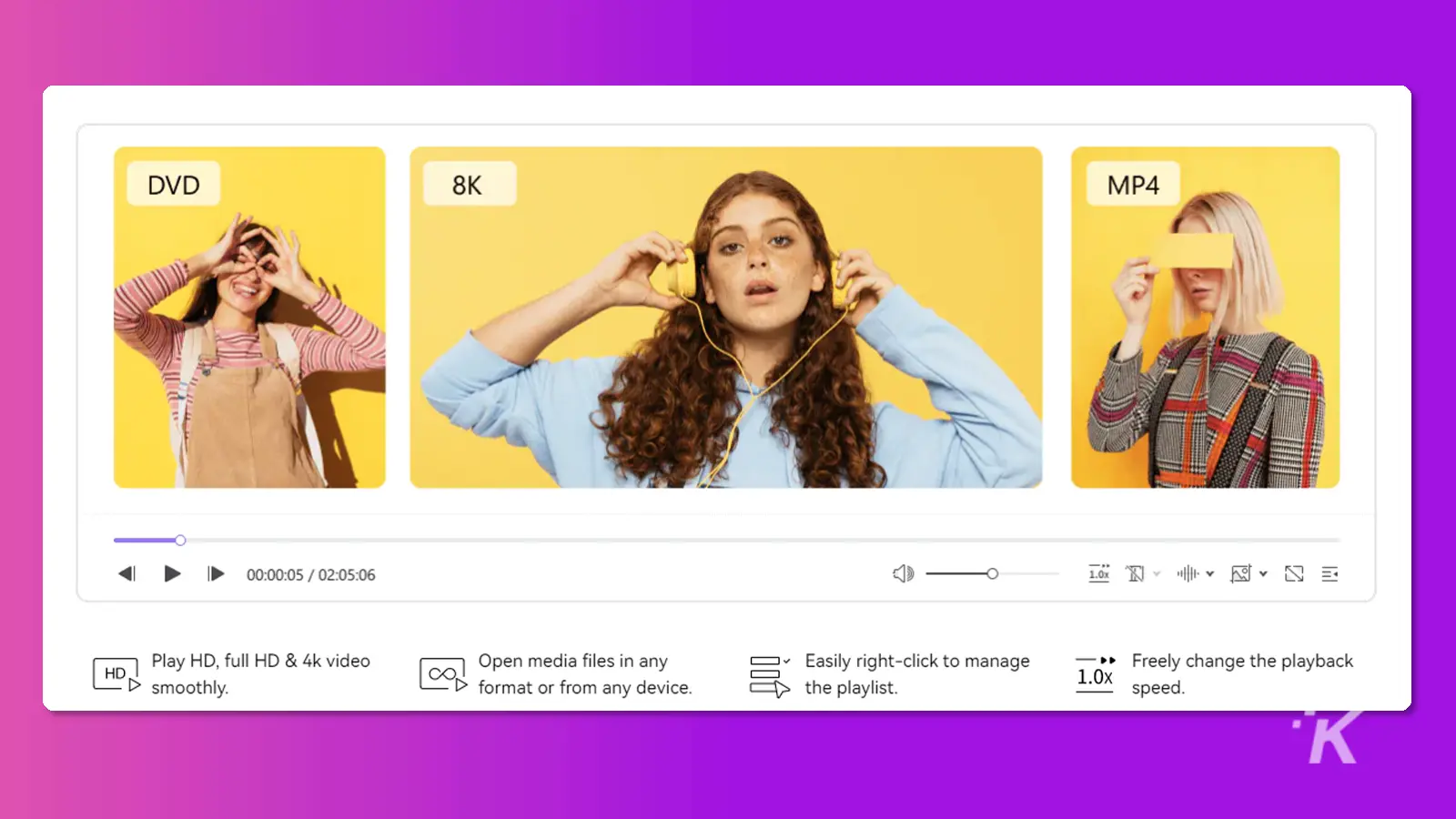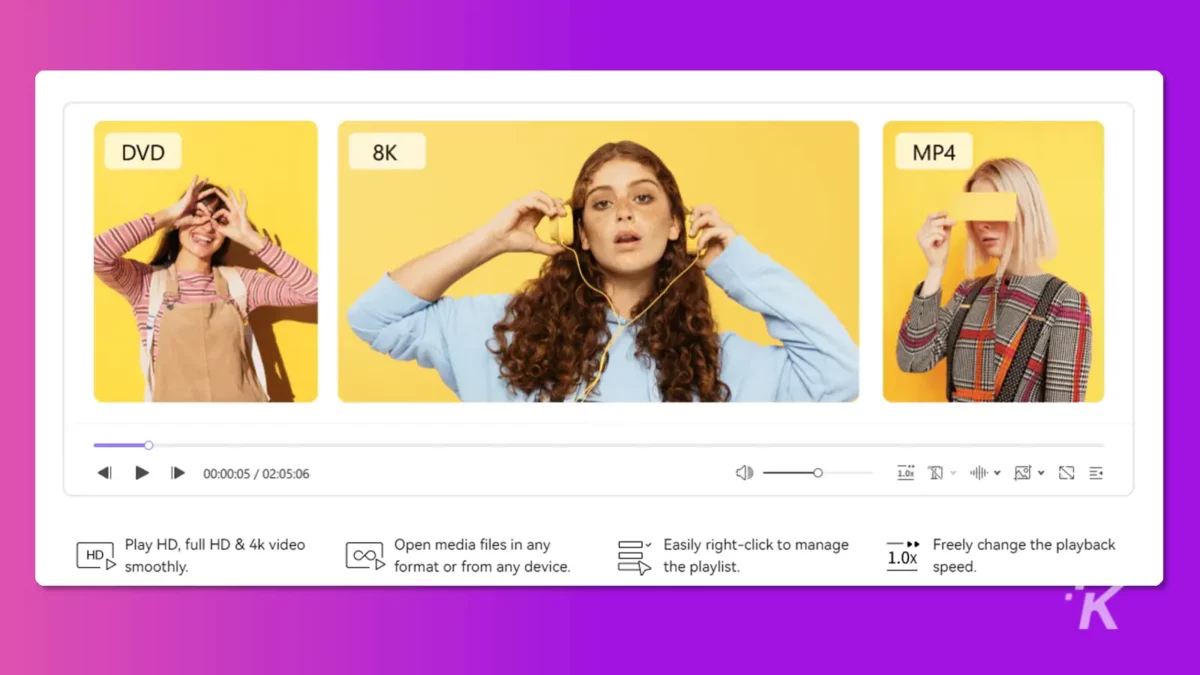 The app's player can play videos with 4K and 8K resolutions smoothly and independently.
Therefore, this is great news for video editors worried about buffering videos that take too long to load up.
Check out the Wondershare UniConverter's new player features:
The app's player is an independent process that can play more than a thousand video formats
The app's playback effect is highly comparable to that of the VLC professional player
Supports 4K and 8K HD video playback
Now has a smoother GPU playback
AI audio function (new feature)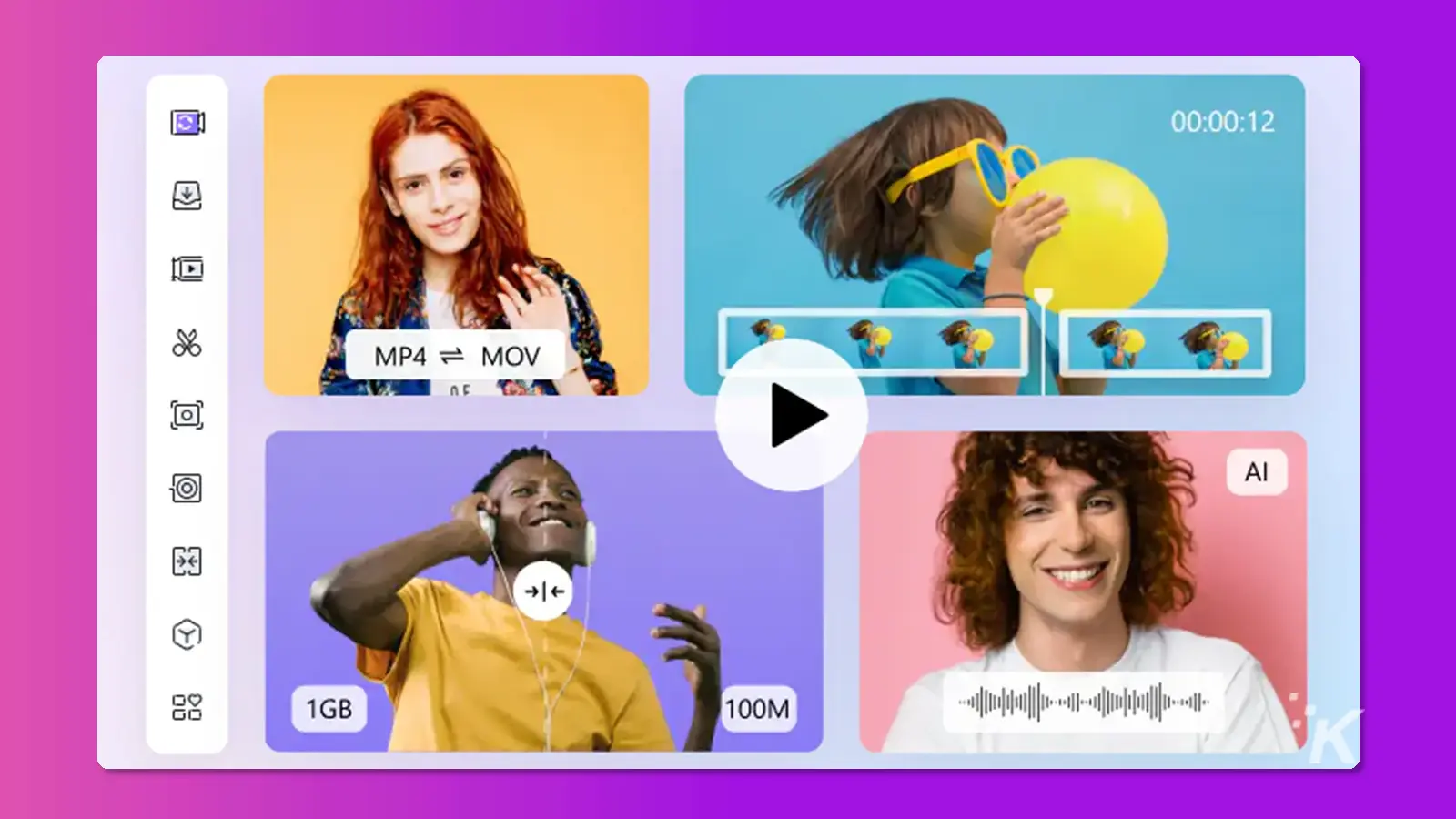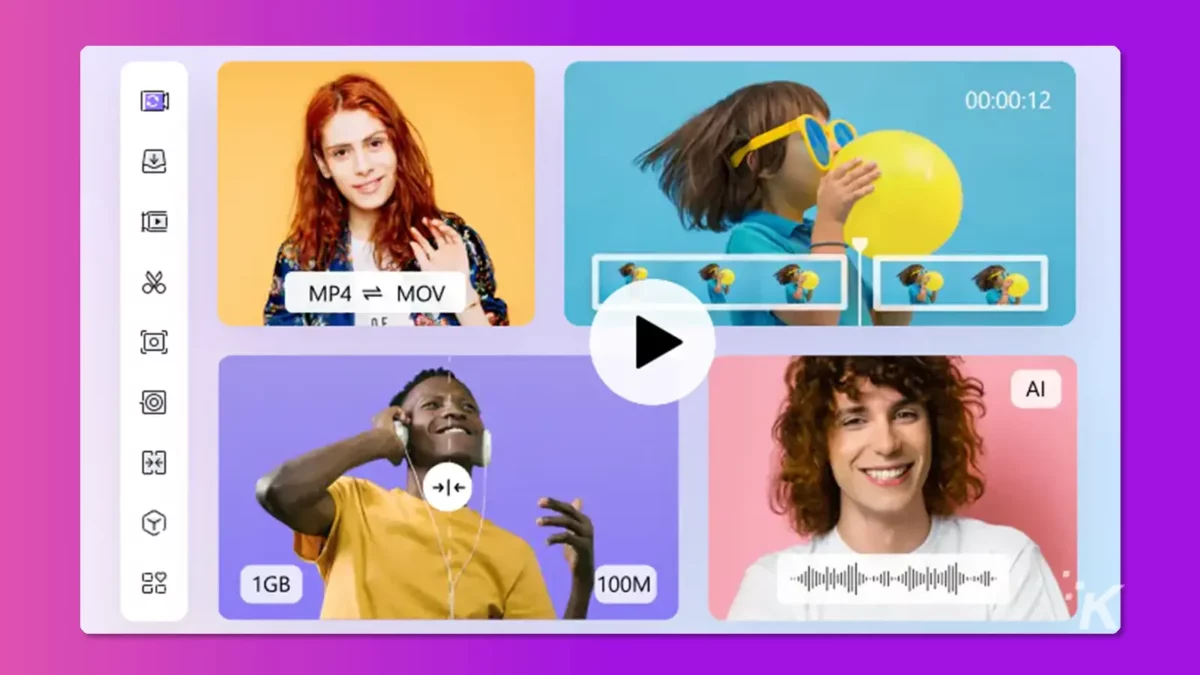 The app's newly added AI audio function is a breath of fresh air for all the editors out there.
We all know how background noises in audio and videos can be quite annoying, so this new feature is most welcome.
The AI audio function includes the following features:
Noise remover
This new feature makes it easier for editors to remove noise from audio and video recordings. Therefore, since it's AI-powered, you can let it eliminate the background noise from your files as you kick your feet up, relaxing.
This works well for post-processing audio and video recordings, namely:
Meeting recordings
Video editing by video editors
Audio recording of podcasts
All it takes is a few clicks on the app, and it will automatically remove any kind of background noises for you.
Vocal remover
Do you need to make a quick instrumental out of a specific song? You can easily remove the vocals from any song with the app's vocal remover.
However, since this feature is also powered by AI, there's hardly any hassle using it.
If you need instrumentals for karaoke or practice, just run through the app's vocal remover.
What are the Wondershare UniConverter 14 plans and pricing?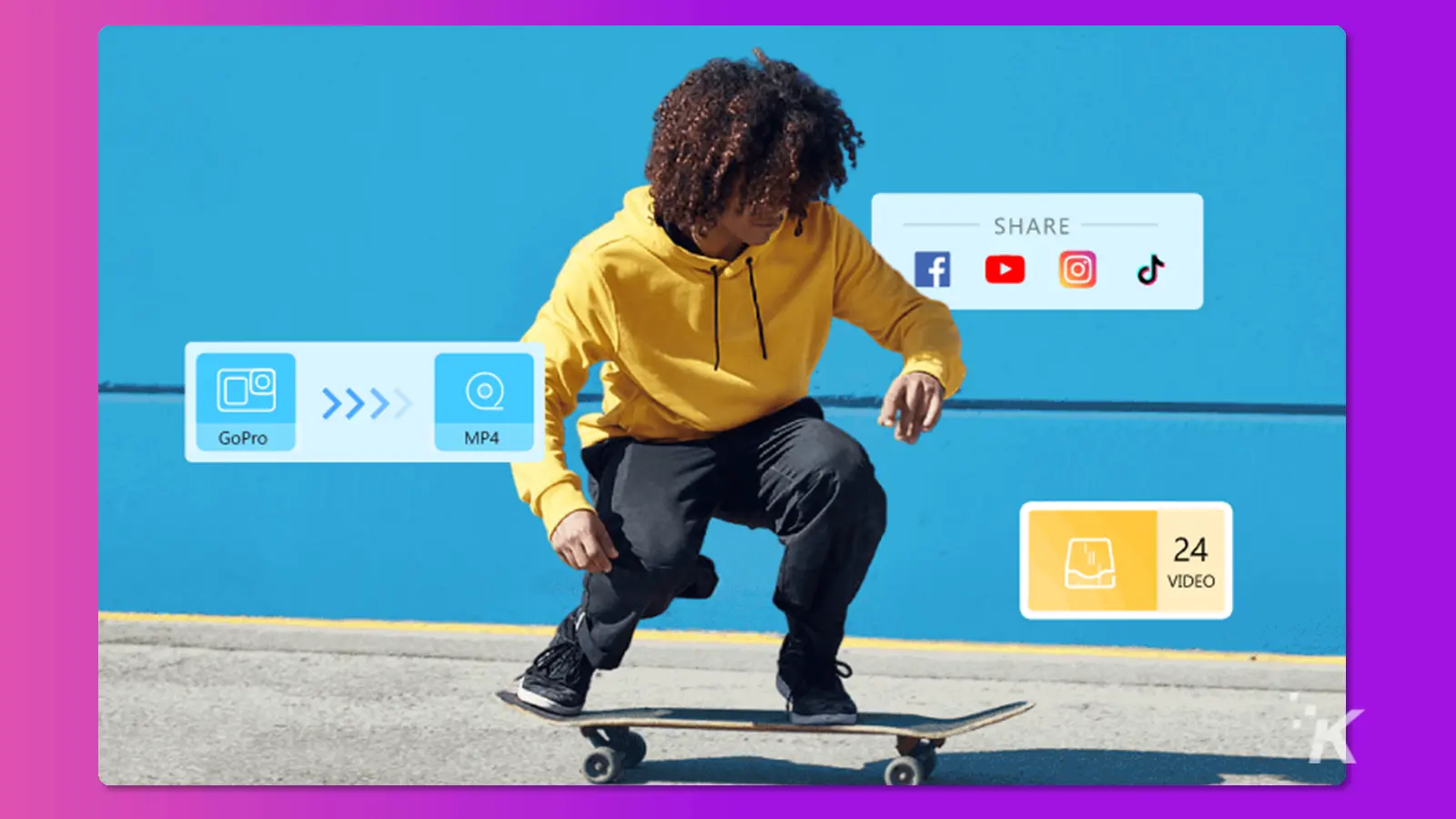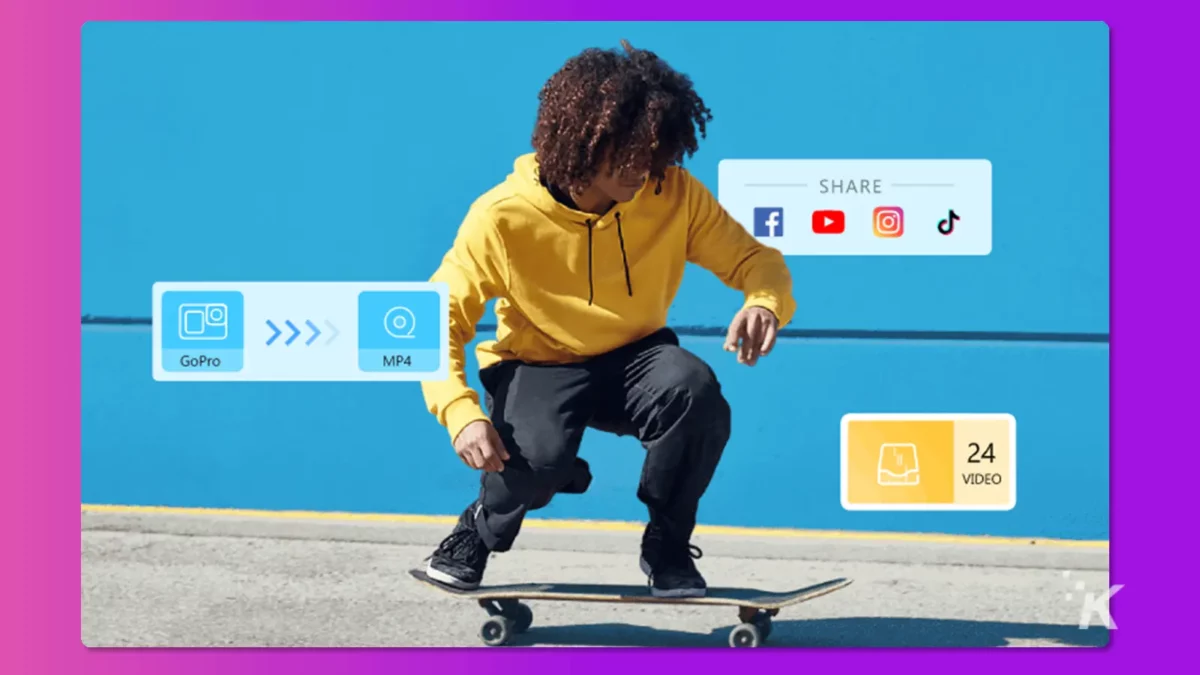 If you're interested in trying the app without spending, you can opt for their trial version. Therefore, this will allow you to get in the groove of things in the app for a limited time.
Once the trial ends, you'll have to pay for a plan to continue using the app. Here are some of the plans the Wondershare UniConverter has to offer.
Quarterly plan at $29.99 for Windows and $39.99 for Mac per quarter:
1-quarter access to all features (excluding Auto-Subtitle Generator and Background Remover)
No watermark
Free tech support
Annual plan at $39.99 for Windows and $59.99 for Mac per year:
1-year access to all features (excluding Auto-Subtitle Generator and Background Remover)
No watermark
Free tech support
Perpetual plan at $55.99 one-time payment for Windows:
Forever access to UniConverter (excluding future upgrades and versions)
Access to all features (excluding Auto-Subtitle Generator and Background Remover)
No watermark
Free tech support
Verdict
Wondershare UniConverter 14 is a great app that can serve users well on various editing projects. This all-around editing toolbox has everything editors could dream of in a single app.
However, we're certain that even pro editors will find this app useful in their tasks. As for newbies, it only takes practice to get the hang of things and navigate the app.
The app offers a little bit of everything, so it's definitely worth a try. Gone are the days when video converting, compressing, and vocal removing were such a struggle.
Have any thoughts on this? Carry the discussion over to our Twitter or Facebook.
Editors' Recommendations:
Wondershare's Filmora offers an excellent video editing software that anyone can use
The best video editor for beginners: Wondershare Filmora
Wondershare Mockitt – the best design tool for prototypes and mock-ups of 2020
Disclosure: This is a sponsored post. KnowTechie's opinions, reviews, and other editorial content remain objective and are not influenced by the sponsorship.
Follow us on Flipboard, Google News, or Apple News