14 mobile apps that help you earn money for doing almost nothing
These top 14 mobile apps help you to earn money for doing almost nothing.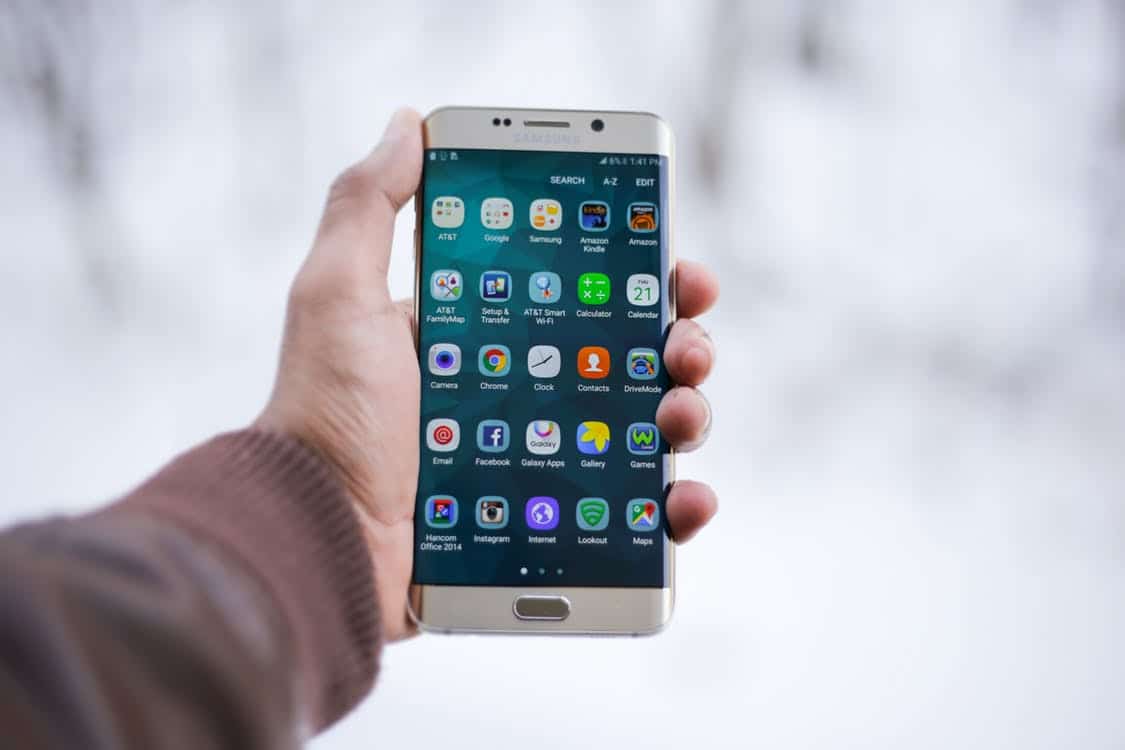 Having extra money in your pocket goes a long way to making the month pass by until payday. Do you want to make extra play money on the side? Do you have a Smartphone, whether Android or iPhone? Well, you are in luck. There are numerous mobile applications that help you make money for doing almost nothing.
Today, there are tons of mobile apps online that promise to pay you, to complete various tasks. They include playing games, uploading or scanning receipts, completing surveys, tracking your location, trying products or even scanning items when you go grocery shopping.
Earn Passive Income by Using Mobile Apps
Imagine receiving gift cards, PayPal cash or checks every few weeks by completing tasks that you already do on a daily basis. There is even a mobile app that pays you to play games. Read more about mobile telephones on this site. Imagine that! However, some of these apps can be tedious and burn you out for waiting for the rewards.
This is not a get rich scheme. You won't become a millionaire overnight by using these mobile apps to earn money. But, you can have passive income, which you would not otherwise have.
These top 14 mobile apps help you to earn money for doing almost nothing.
The best mobile app and passive income generator out there most certainly is Swagbucks. They have a variety of ways to earn Swagbucks or SB points. Using the mobile app, you can watch videos, answer surveys, polls, and shop. Once your points increment to the approved threshold, you can redeem them for gift cards or PayPal cash. However, if you combine the mobile app, their website and other related apps, you can double or triple your potential earnings.  Their SwagIQ games get over 25,000 players every night.
This mobile app is the best mobile app for scanning receipts and earning cash back. All you need to do is to take a picture of your receipt, identify the products that you are redeeming and watch your cash tally increase. It works with dozens of stores across the country. You can claim your cash back from the Ibotta app using Venmo or PayPal, once you have reached the $20 threshold. New users will receive $10 with promo code lcdqfoi  and after you first scan a receipt.
Ebates
If you purchase items online regularly, then download the Ebates mobile app and start earning cash back today. Four times for the year, when you least expect it, you will receive cash back via PayPal or your chose method. If you are using your browser, download the Ebates button and it will automatically notify you of which websites have great seals.
Another great receipt scanning mobile app is Fetch Rewards. They do not require that you clip coupons or mail in labels. Just snap a picture of your receipt and within minutes, you earn points from your purchases. Get a $1.50 sign-up bonus when you sign up with Fetch Rewards using referral code DC9RY. 
For those who want to earn points with as minimal activity as possible, then Panel App will work for you. Simply download the app, set it and almost forget it. Infrequently, it will ask you to complete a one or two question survey about your activities. Redeem points for Amazon gift cards, cash cards, and even Google play cards.
Many people leave money on the table when they shop online at stores such as Amazon. Well, Earny is a mobile app that will search for price drops, lobby on your behalf and get cash back from your credit card company. Stop deleting your emails! Yes, you will have to give up some personal information. But Business Insider and many other top sites recommend it for safe practices. This is a "set it and forget it" kind of app.
Paribus
With years of technology experience, the Paribus team searches for price drops on a number of an online store to bring you cash back. Connect the app to your Amazon account, leave it and forget it. Once you shop at any of their list of stores, they will notify you and work to get your money back.
Giftloop
You can truly earn passive income from top retailers, such as Wal-Mart, PayPal, Amazon or Netflix by using Giftloop. The mobile app allows you to earn money back by installing and playing games, completing surveys or even activating a charging screen.
Another mobile app that helps you earn money for doing almost nothing is Drop. Once you have attached your shopping cards, it tracks your purchases and you accrue points. It operates like an ideal loyalty card. Redeem points for gift cards. So, don't waste those purchases at Amazon, Wal-Mart or Uber. Follow the instructions and start accruing points today! Get 1000 free points when you sign up using the code vqbwe.
Many people have clothes in our closets that we have not worn in five or ten years. It's time to get rid of them! Oftentimes, clothes are mementos or are there to encourage false hopes of fitting into them some day. But all they do is take up space. Join Letgo and sell your clothes today for a passive income.
HQ Trivia
Are you a trivia buff? Then join the popular mobile phone game, HQ Trivia and start earning cash today! Twice a day, you have the chance to vie for cash rewards with over one million other players.
Shopkick
If you love to window shop or visit the store every week, then you will want to download Shopkick. This mobile app gives the opportunity of earning points for walking into stores, scanning barcodes and uploading receipts. Once your points accrue, you can redeem them for gift cards. Use this code KICK394795 when you sign up and get 250 kick points free towards any gift card of your choice.
Another great way to earn passive income is with ReceiptPal. This app allows you to upload any receipt and earn points for filling in the slots, of which there are four per square. Each square is worth 100 points. You can start redeeming points for Amazon gift cards with as little as 400 points.
Buy groceries and earn money back with Checkout51. You can earn points towards exclusive deals and new offers are uploaded weekly.
Download All the Mobile Apps Today
There is no limitation on how many apps you can download. It all depends on the storage space on your phone. You can use multiple receipts scanning mobile apps to maximize your earnings.