Study Reveals How We Used the Web in 2014
Code Computerlove – a UK-based digital agency – have published a new study revealing some key stats, insights and trends around how we used the web in 2014.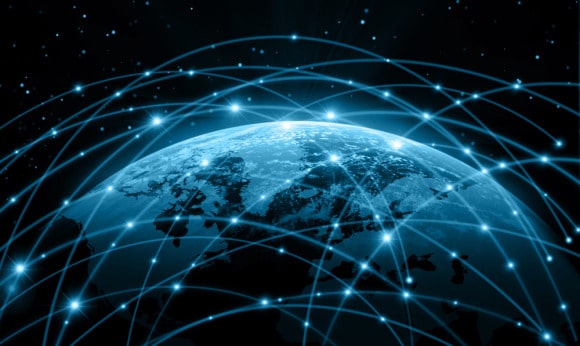 Thought Internet Explorer was dead in the water? That Twitter must be the top social channel for generating volume of referral traffic by now? Well think again…
At Code Computerlove, we've analysed a ton of data to identify the (sometimes surprising) trends around how we used websites last year.
Here's just three of the key insights we've revealed through our 2014 web trends research.
1. We're still addicted to Facebook (but that doesn't mean we're engaged with the links we click)
For many of the sites we looked at, Facebook accounted for more referral traffic than all the other social media platforms combined. And, overall, Facebook remains the top social channel for referrals – in fact, its share actually increased by 2.27% in 2014 on the previous year.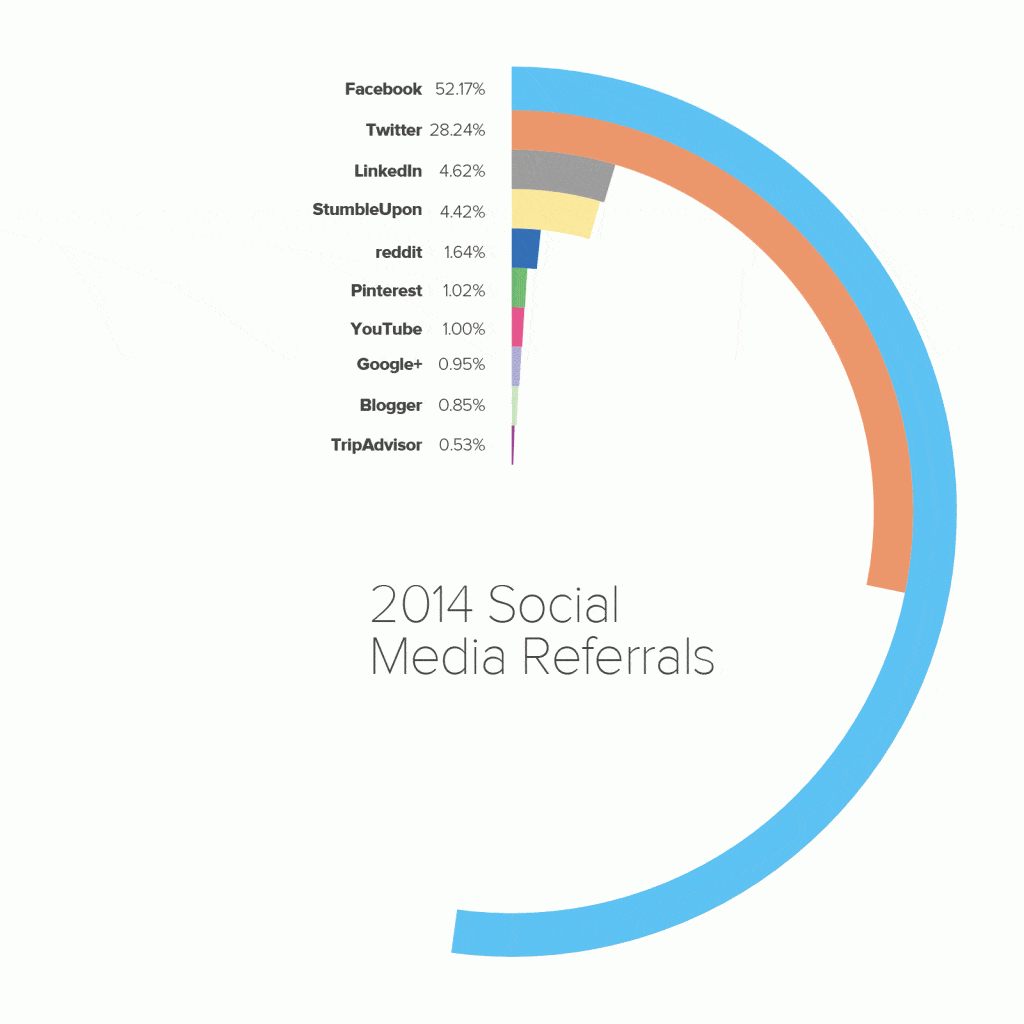 But the average session duration for users referred from Facebook was only 114.4 seconds – so in terms of generating quality rather than volume, it was actually outdone by LinkedIn, TripAdvisor and Google+.
So brands should really be thinking carefully about which social channels they're investing in.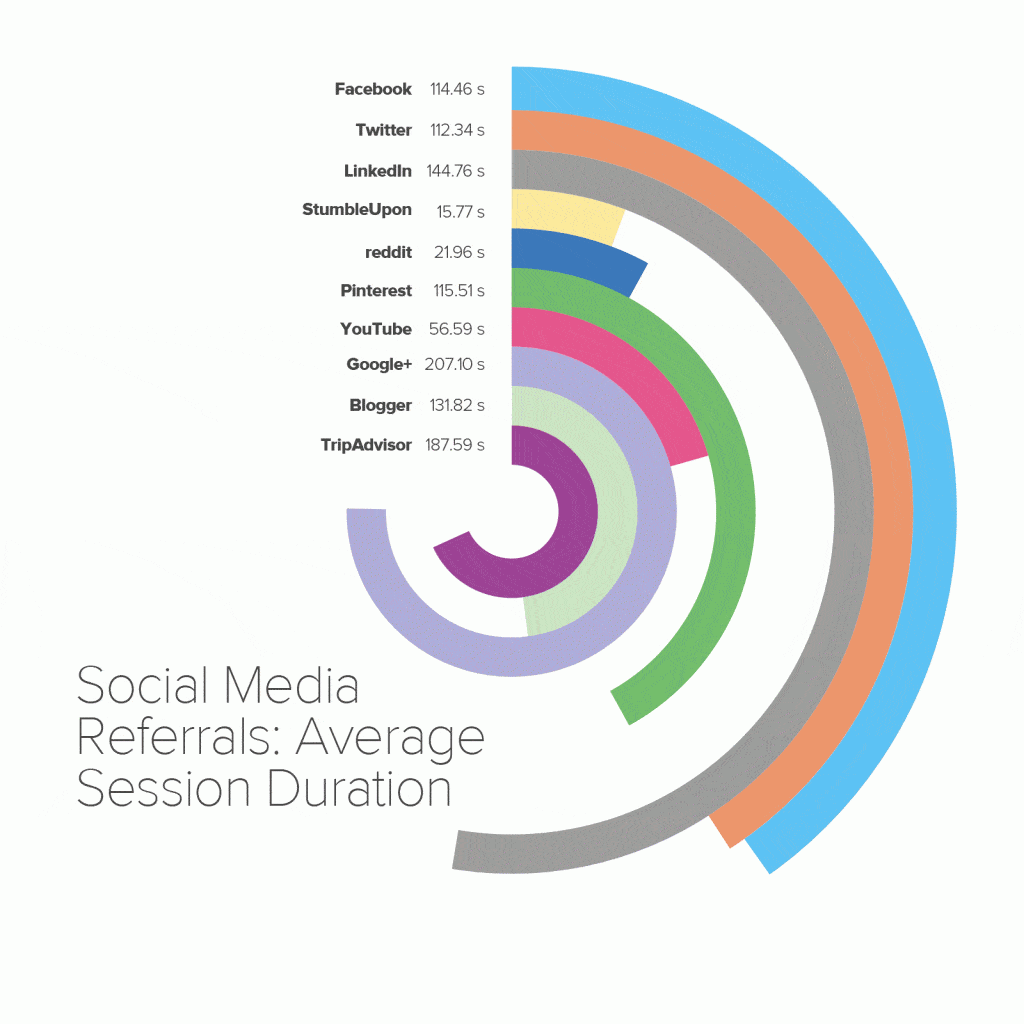 2. We're slowly falling out of love with our iPhones
As you could probably predict, Apple continues to outstrip all other mobile brands when it comes to online traffic. But their 2014 market share of mobile sessions was actually down last year…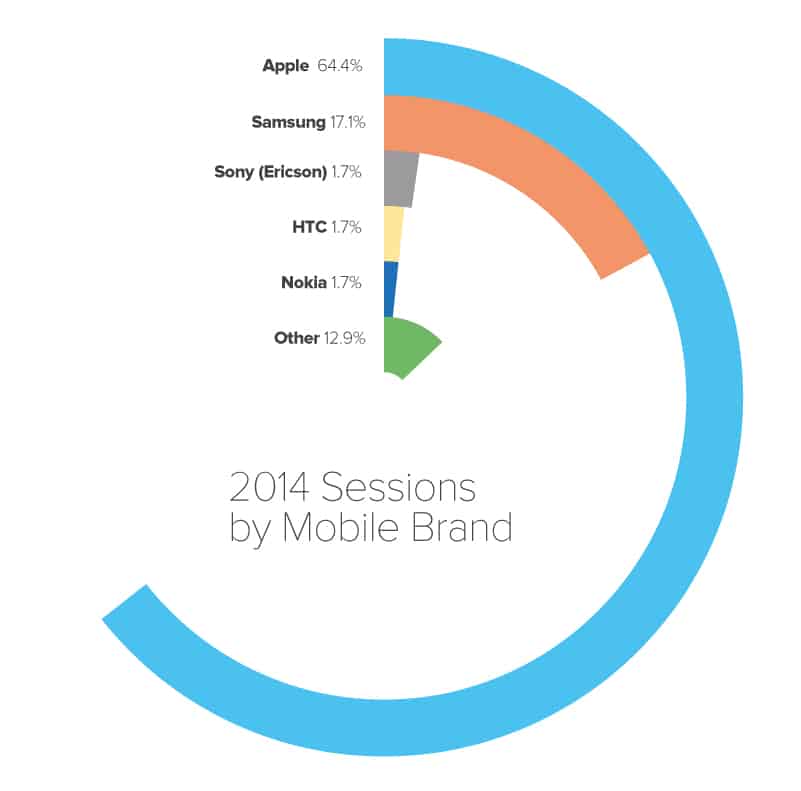 Though the iPhone still far outstrips any of its competitors, Samsung share increased by 3.3% to 17.1% in 2014, and Sony / Sony Ericsson, HTC and Nokia all made small but significant gains too – so Apple better watch its back!
These findings act as a reminder around how important it is that websites function well across all devices and screen sizes.
3. The 'death of the homepage' is a real thing…
…and it doesn't just apply to websites that offer regularly updated news content, either.
Taking an average figure across all the sites we considered for our study, sessions that originated from website homepages stood at 46.8% in Q1 of 2013; in Q1 of 2014, this figure dropped to just 28.4%.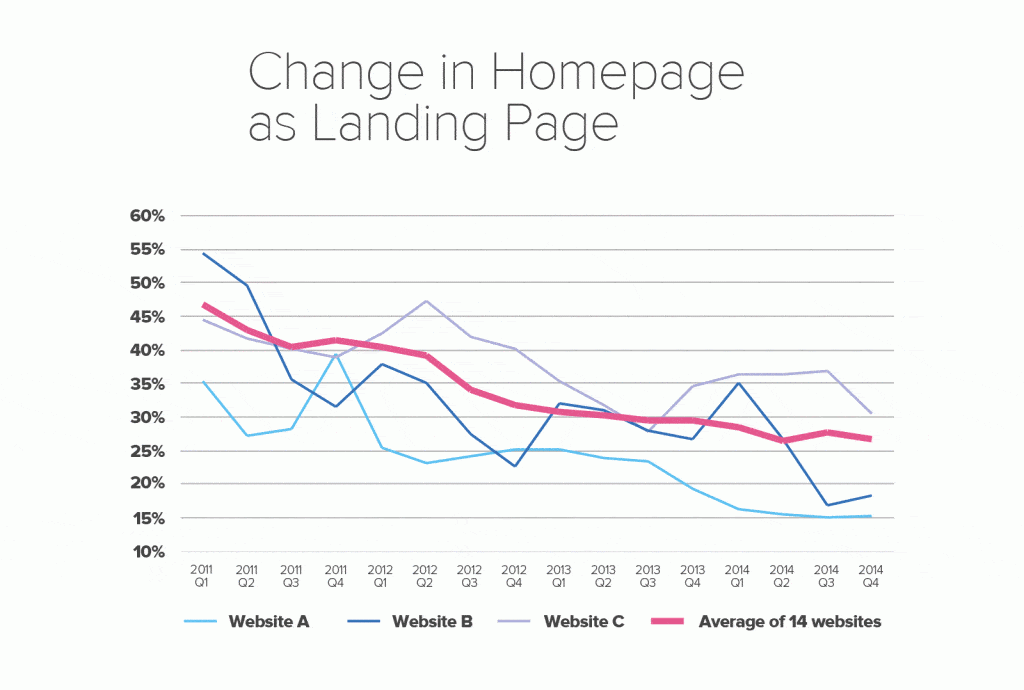 Taking a closer look at website A (a news-based site), website B (an e-commence site with little news-based content) and website C (a visitor information site), you can see that the negative trend, though less clear cut, holds true across all three sites.
The lesson we can take away from all this? That, in order to keep users engaged, deeper landing pages need to provide all the aspects of a homepage, including relevant onward journeys.
To read more of the findings, head to the Code Computerlove blog.