5 Reasons your small business should build an app
If you're running a business and thinking about developing an app, here's 5 good reasons to get started.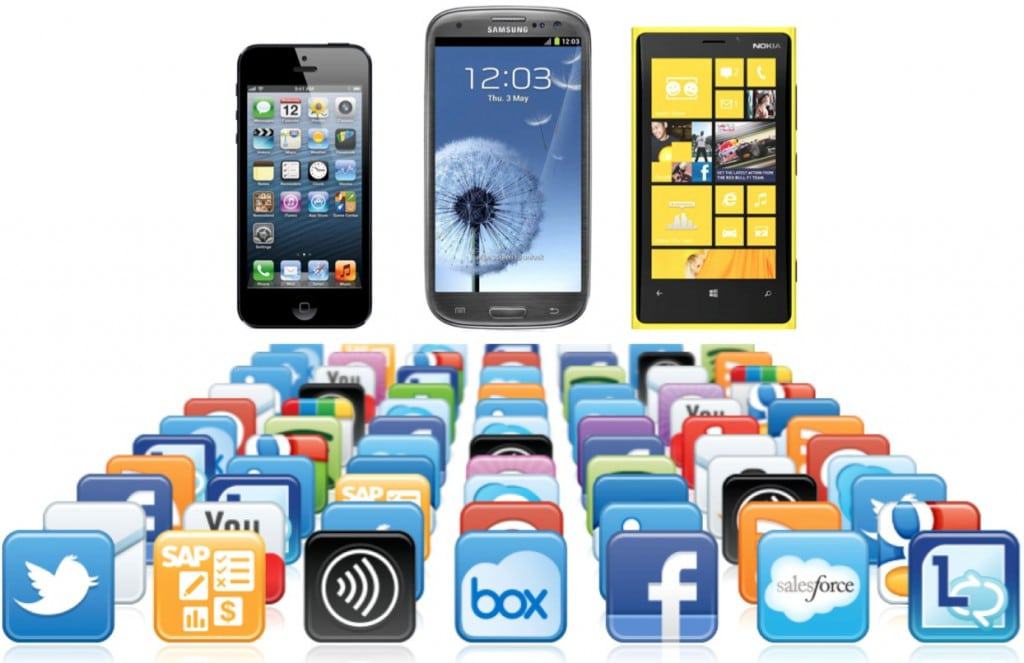 With a sudden surge in the ownership of smartphones and tablets, not having a mobile presence can be a major disadvantage in today's business world. It is a misunderstanding that mobiles apps are only draw for big businesses.
Many small and midsize businesses have understood the fact that relying on websites alone won't help them much so they too are adopting the mobile app culture.
A mobile app is the best way your customer can get an insight into your brand and access all the information on a device they carry with them all the time.
Mobile apps are vital for businesses to attract, retain and communicate with their customers as most people prefer to use their mobile phones to find a local business. As the saying goes, "seeing is believing", so based on the importance that mobile app holds in today's world, it would be a wise decision to create one for your business too. Here are the top 5 reasons your small business should build an app.
Remain available to customers all the time
According to a survey, people normally spend more than two hours a day on their mobile devices and most of that time is spent using apps.
Through mobile, you can interact with your clients and customers in real time by providing useful information on the location and other aspects of your business.
It's easier for customers to have your app on their phones and use it more frequently to find info related to your business, rather than wasting time on search engines looking for the same information.
Read More: The future of SMS:  Does your app offer the best range of options for your business?
Remember at the end of the day, a customer who is engaged through an effective business app can turn into a paying customer much sooner. Your app could become the perfect vehicle to instantly and effectively  support your customer when and as needed.
Stand out from the competition
No matter how small your business may be, after all the investments and hard work, nobody wants to be left behind. Normally mobile apps at the small business level are still rare, and this is where you can take advantage by developing an app to stay ahead of your competitors.
Step ahead and be the first one in your area or neighborhood to offer an app to your customers. With an app to offer, your customers will definitely appreciate your forward thinking approach. With so many people using smartphones, you really don't want to miss out on this golden opportunity of converting those mobile users as your loyal customers.
Better customer engagement
Good customer support works as the backbone for any business as it creates an image of a business that really cares about its customers and prevents them from leaving the brand dissatisfied.
No matter how small your product or what service you offer to your customers, they need a way to reach you. By developing, a feature within your app that helps this can make a huge difference in the way you communicate with your customers.
Use customer engagement as an additional communication channel by informing them about discounts, deals, and special offers. A mobile app offers your business an opportunity to connect with your customers in real-time.
For example, there are many restaurants that encourage you to book a table or order food with just a few taps instead of the need to make a call for reservation. Through this, not only will you have access to your customers' contact information, but it will allow you to come into communication with them at a more personal level.
Increased customer convenience
Mobile apps are much easier to use than mobile websites. Usually, apps are designed with a primary focus on usability. In fact, to offer the next level of usability.
Since people are always looking for better ways to get information about the products or services they want, a mobile app is what they rely on to get information faster.
When businesses agree to develop an app that allows more flexibility and convenience and at the same time has the ability to address specific customer needs, the benefits of having a mobile app become even greater.
Build customer loyalty
The most important reason that should encourage you to build an app of your own is customer loyalty. Mobile app help in building a one-on-one relationship with your customers. Big Barn world is an app by AirG is a great example, which is used by thousands of people worldwide.
It is the perfect way to extend and modernize any loyalty programs. You can build loyalty by letting your customers collect rewards via their mobile devices, this way not only will they download your app, but also use it frequently to get enough points for the rewards.
Conclusion
Businesses, whether big or small, can surely expect benefits from having a mobile app. That is why investing in a mobile app gives you a chance to create better relationships and connections between you and your customers.
With billions of mobile users around the globe, an app can make a customer's experience a lot easier, handy and fun.  Sometimes size does not matter. If you are the owner of a showroom or have a small coffee shop with an app to offer your customers, you are certainly on a road to guaranteed growth.
Follow us on Flipboard, Google News, or Apple News