7 apps that teens are crazy about
There's a lot of apps out there these days, but these 7 apps are the ones that are driving teens crazy.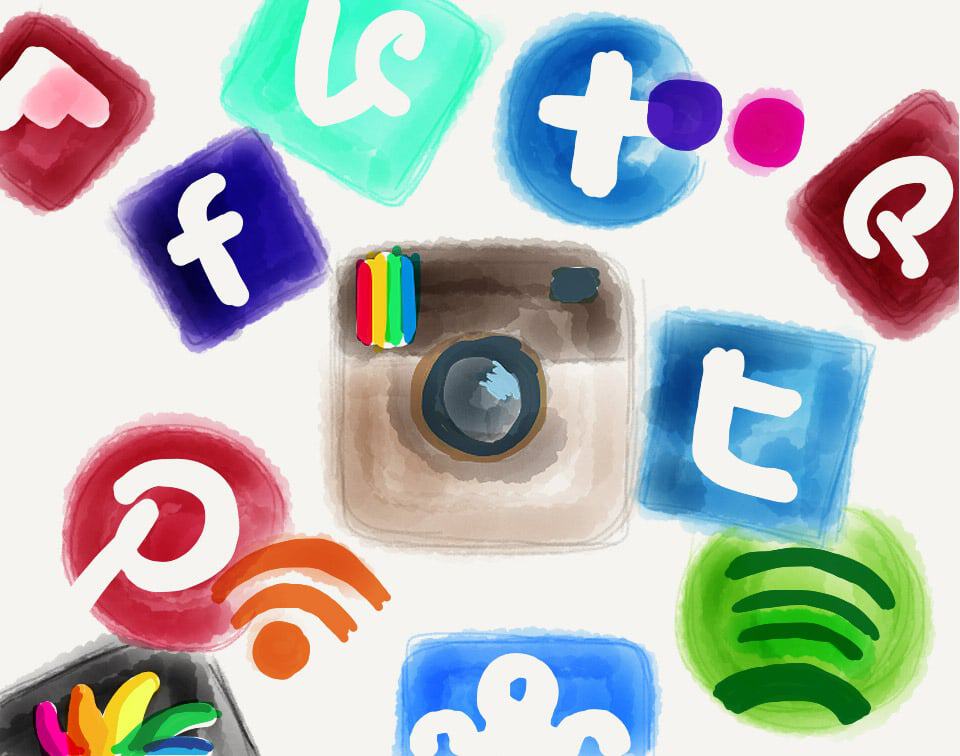 There's a lot of apps out there these days, but these 7 apps are the ones that are driving teens crazy.
---
Ever tried to keep up with your teen's online life? Given that new fads come and go every day and teens spend almost every waking hour online, it's almost impossible to catch up on them.
However, some apps never stop growing and enjoy large popularity thanks to the features that kids find particularly engaging. These are ones that teens are crazy about, no matter what.
Snapchat
Snapchat is an absolute favorite among teens and you are unlikely to find someone between 13 and 18 y/o, who hasn't got it yet. Despite all the sexting scandals, the appeal of this 'disappearing' app is mostly in sharing funny moments and embarrassing photos, fooling around and being yourself. It's more casual than other apps – a chat with your face instead of smileys. You can say 'Today I look like a …' and provide a sample snap, but then it's gone and forgotten unless someone treacherously makes a screenshot. Even if so – shame on them, it was not meant to stay there longer than 10 sec.
In other words, Snapchat is irresistible for teens. The only thing you can do is persuade them to behave. Drop a hint about sites like Snapperparty or Sexting forum, and make sure they are familiar with the concept of "revenge porn" aka violation of privacy after breaking up with someone. If this is not enough to effectively scare them, enlighten them about the legal implications of teenage sexting and the fact, that the Snapchat itself washes its hands off responsibility: "Don't use Snapchat for any illegal shenanigans and if you're under 18 or are Snapping with someone who might be: Keep your clothes on!" – says the official sexting warning from the company.
Instagram
Unlike Snapchat, Instagram is for showcasing the sugar-coated (and properly filtered) version of your life. Or so you think. Ever heard of Finstas? These are secret Instagram accounts that exist for embarrassing photos and confessions, for a close circle of invitees only. As always, there can be a frenemy that lets the genie out of the bottle.
This is not the only danger of the Instagram. First, check privacy settings (account information is public by default) and disable geotagging, if you want to ensure your child is safe. Then have a talk about self-esteem and how it should not base on appearance and likes from strangers in cyber-pageants. Better do it before trolls and cyberbullies change how your child sees herself.
YouNow
This is not the only live-streaming app out there, but it is immensely popular among kids. They broadcast and watch others broadcasting their lives in real time, feeling like celebrities. There is a plethora of funny (sometimes creepy, though) channels like #sleepingsquad, where kids broadcast as they sleep, and #truthordare, where they play the party game with strangers.
Weird and inappropriate chat messages from random viewers are common, but they do not stop teens from having fun and occasionally blabbing away some private information about their whereabouts.
Musical.ly
This is video sharing app with a touch of creativity – teens can exercise song-writing and clip-making, but what they most often do is lip-syncing their favorite songs, creating short 'musicals' and sharing them with friends and wider audience. As they strive for fame and popularity, they are likely to make their videos and screen names public for more exposure. Add location-based user search and 18+ content in some songs and videos available, and you start wondering whether this app is quite suitable for your 13 y/o.
Spotify and SoundCloud
Not everything is about visuals with GenZ. They are crazy about music as much as other generations in their own time. Spotify and SoundCloud are teenagers' first choice for searching and streaming music. Sheer entertainment, quick and easy, no strings attached. Or are there? Just like any other app today, it gathers information just about everything from your musical preferences to your exact location, amassing data to provide the best service, but at the same time putting your privacy at risk.
Audio manager
Another sound editor to manage music on your teen's device and adjust audio settings? Not even close. In fact, this is one of the most popular ghost apps, and its primary function is to cover the tracks of anything your teen doesn't want you to see – from nude photos to iffy apps. Therefore, even if you have a habit of going through your kids' phones for casual inspection, there might be tons of things that are hidden from your eyes, so if you see a new unknown app on your child's device, do bother to investigate whether it really is what it seems.
As you can see, all these apps are genuinely fun and not inherently bad (except the last one, probably), but everything has its downside. If you are concerned about dangers these apps pose for your children, you should give their phones regular inspections – a nice incentive to keeping it decent and safe. Monitor by physically accessing their devices or by installing specialized software. Just keep in mind that even the best parental controls available for Android or iOS cannot protect your teens as much as awareness does, so be sure to keep ongoing conversations about online dos and don'ts.
Follow us on Flipboard, Google News, or Apple News