How to protect your Android apps by adding a pattern lock or password
If you're concerned someone is snooping in on your Android apps, this simple hacks will keep them locked out.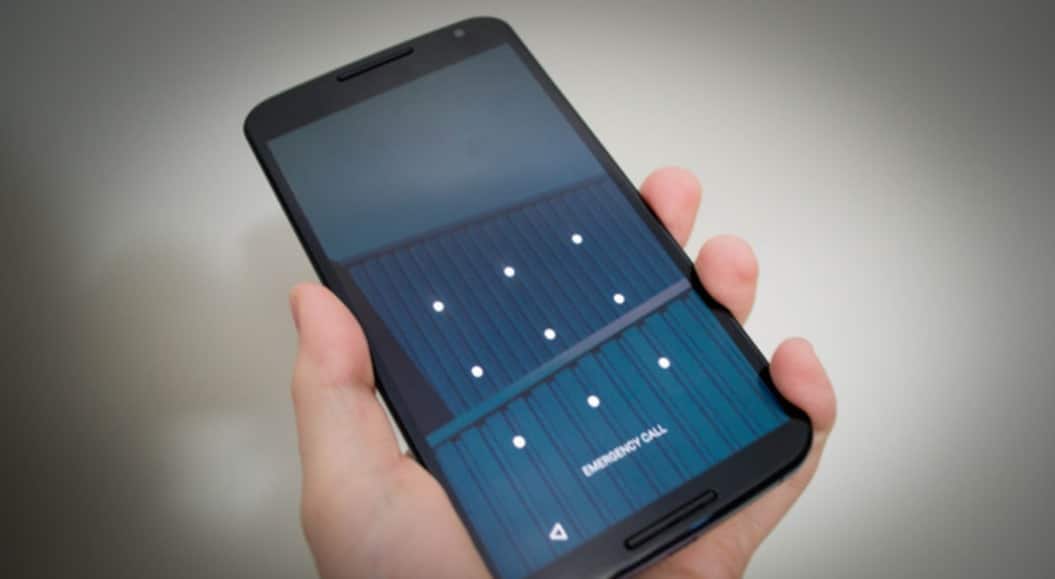 If you're concerned someone is snooping in on your Android apps, this simple hacks will keep them locked out.
---
Restricting access to your Android apps is not something exclusively for security fanatics, it's something we all should do since it will prevent anyone we lend our phone to from gaining access to apps they shouldn't be using. By adding a password or pattern to your apps, parents can also rest assure that their kids won't accidentally erase or change something important in their phones.
There are various applications to choose from on Google Play, but today I will show you the two that are more practical. Both have different functions and offer you a large variety of options.
Protect Your Apps with AppLock
The first time you open the app, it's going to ask you to draw a pattern and then re-enter the pattern to confirm. If you don't want a pattern as your security method, you can always change it once you're using the app. To modify the security method, tap on the Protect tab and select Unlock Settings. A useful tool that the app features is the Password Hint. So, whenever you're having a hard time remembering what your password is, you can turn to this tool.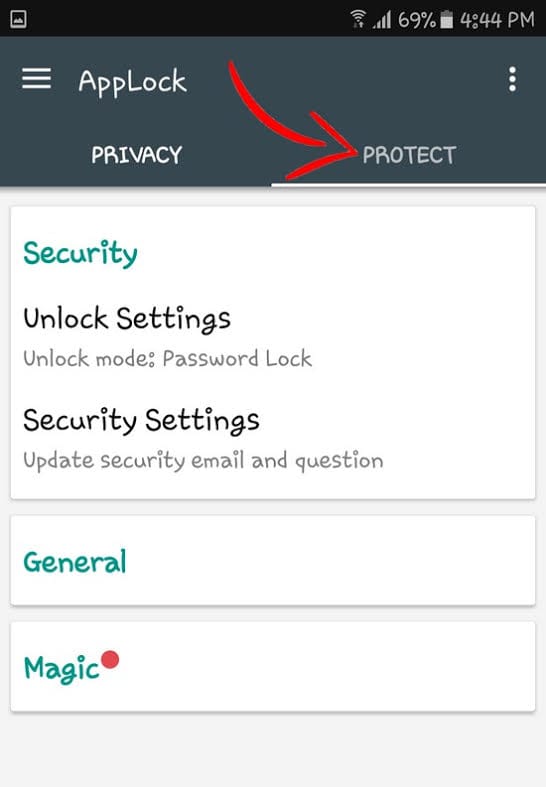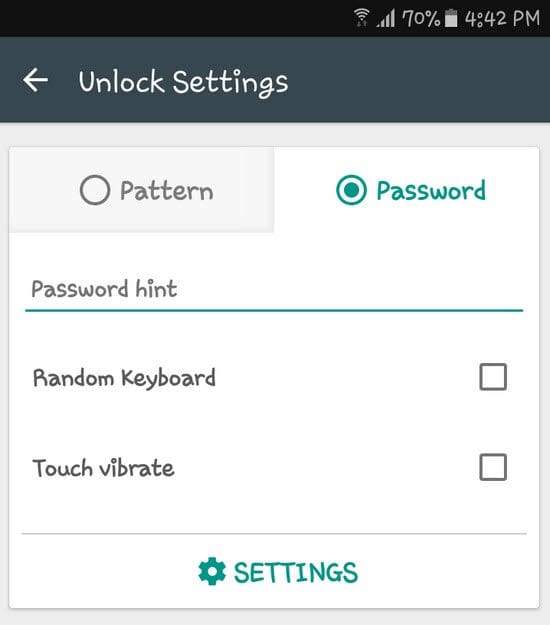 Locking your apps is easy since all you have to do is tap on the grey lock and you're set.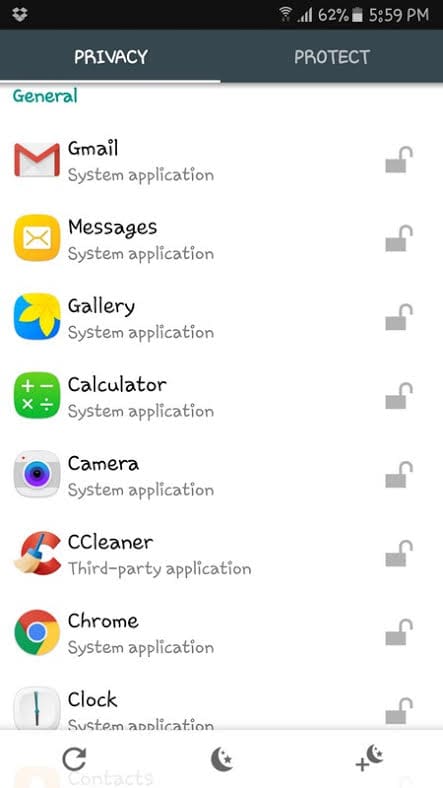 You can also hide AppLock from your home screen that way no one will know how you are preventing them from accessing your apps.To hide AppLock, once again go to the Protect tab and tap on the Magic option.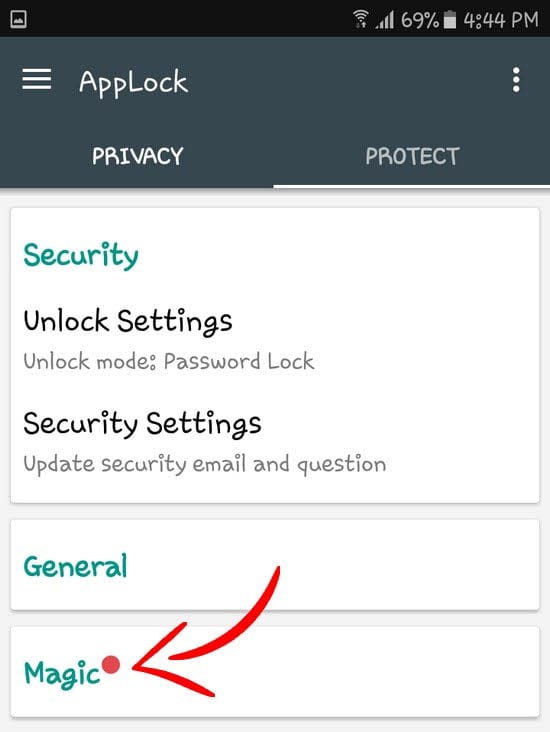 By toggling on the Hide AppLock option, no one you lend your phone to will see the app on your home screen.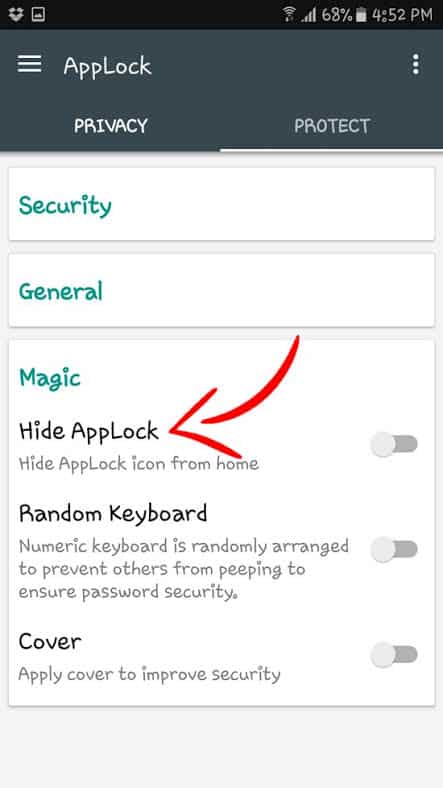 One feature that I wanted to mention is that App Lock also allows you to create a guest account on your Android device, sweet! You can do by tapping on the moon with the stars and tapping on Guest. It's that easy.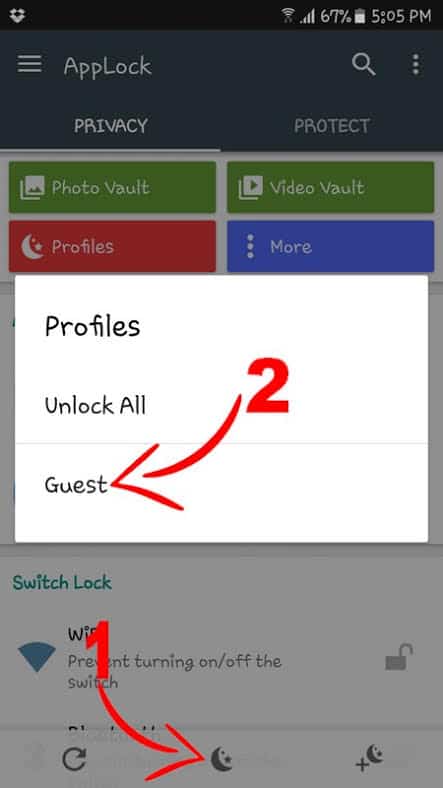 LOCX App Lock
Another very popular app is LOCX and just like the previously mentioned app, this one will also ask you to draw a pattern once you open the app. You can also change the security method from a pattern to a password by tapping on the hamburger icon on the top right-hand corner and selecting settings (that is located at the bottom). Once you're there, choose Lock Mode, and you can choose either pattern or pin.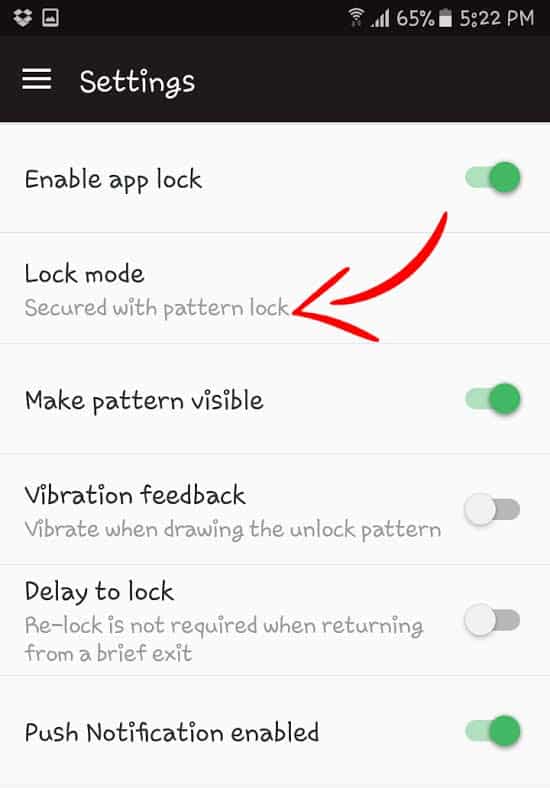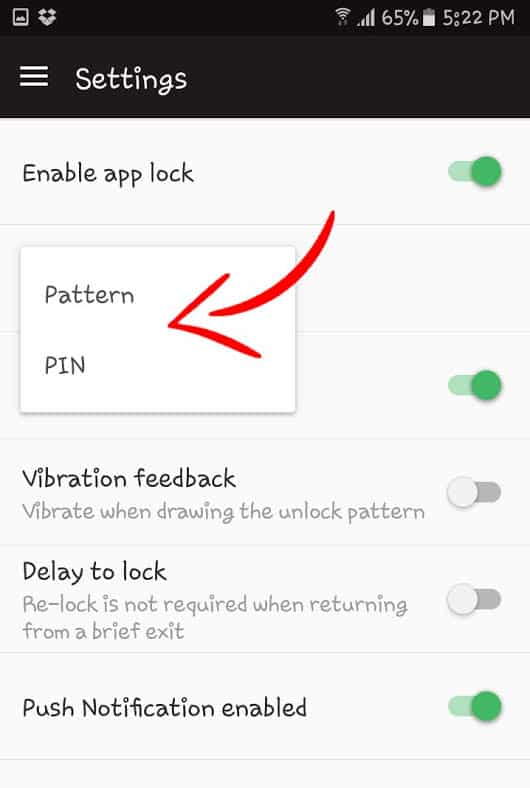 The app will show you a list of apps it recommends that you lock. To lock the apps, tap on the grey lock and those specific apps will either need a password or pattern to gain access to them.

If you have an endless amount of apps on your Android device like me, don't waste time looking through all your apps to see which ones to lock. Go to the Favorite section the app will create for you, and you can just look through those and decide which ones you want to unlock.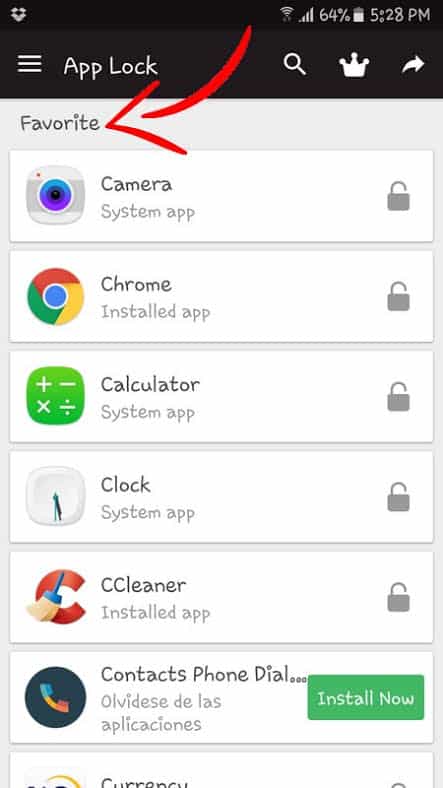 LOCX also allows you to hide pictures and keep them nice and safe in the photo vault. To access this option, tap on the hamburger icon and Phot Vault should be the second option listed.

LOCX may not have the option to add a guest to your Android device like the other app, but it does have a unique feature of its own called Chameleon. With Chameleon, every time someone tried to access an app, they will get an error message instead of a page to enter a password.

This way, the person think that your phone is not working properly and doesn't get mad because they believe that you don't trust them, perfect! You can get passed this error message by tapping twice and then a long-press, and the app will open and work as usual.
Conclusion
It's always a good idea to have a security method on our most essential apps, so that way, no one can make any changes we don't want them to make. How do you keep your apps safe? Let me know in the comments.
Follow us on Flipboard, Google News, or Apple News