AIM is officially done
Good night our sweet prince.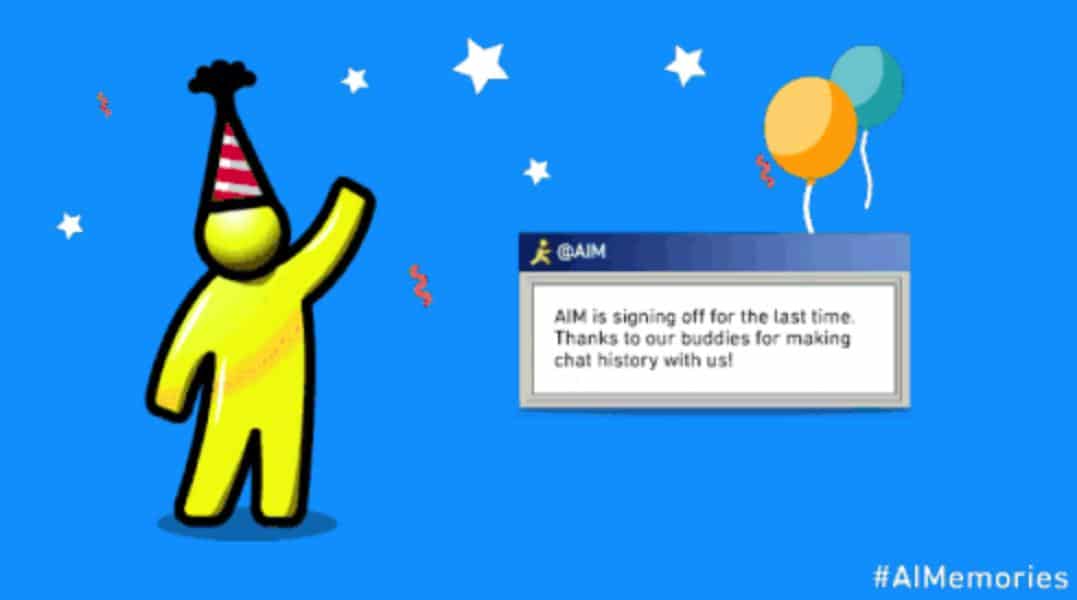 On December 15, AOL is shutting down AIM.
The company announced today that it's shutting down the services because, frankly, there are better options out there. So, instead of trying to beat a dead horse, the decision was ultimately made to nix the service.
All good things come to an end. On Dec 15, we'll bid farewell to AIM. Thank you to all our users! #AIMemories https://t.co/b6cjR2tSuU pic.twitter.com/V09Fl7EPMx

— AIM (@aim) October 6, 2017
"AIM tapped into new digital technologies and ignited a cultural shift, but the way in which we communicate with each other has profoundly changed. As a result, we've made the decision that we will be discontinuing AIM effective December 15, 2017," writes Michael Albers, communications products VP at Oath.
This isn't the first classic chat app to discontinued. Back in 2014, Microsoft shuttered MSN Messenger and just last year; Yahoo Messenger was given the ax too. It was only a matter of time for AIM.
RIP.
Follow us on Flipboard, Google News, or Apple News