Amazon Fresh to expand deliveries to Boston
Amazon's grocery service is making its way to Boston and across the pond.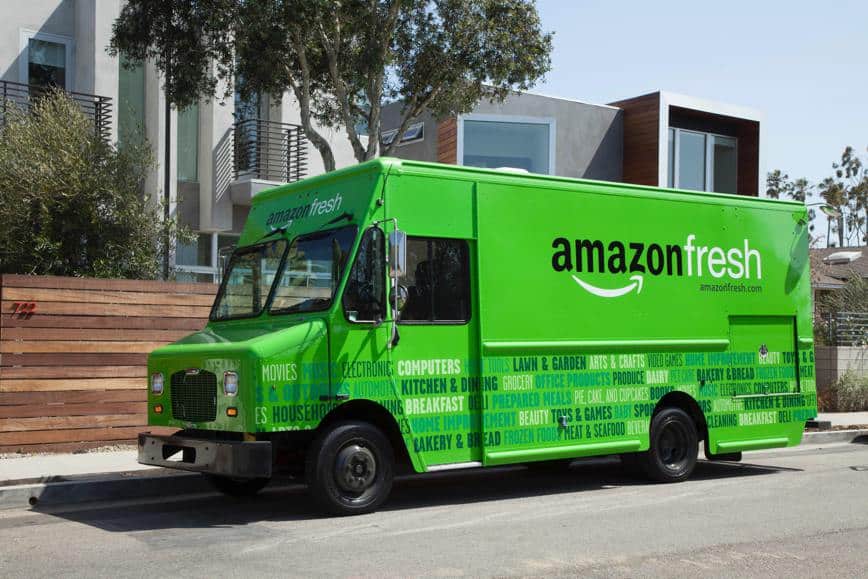 Amazon's grocery service is making its way to Boston and across the pond.
---
For the first time in nearly a year and a half, Amazon's new and innovative grocery delivery service, dubbed Amazon Fresh will start transporting customer's groceries all over Boston, as reported by ReCode.
Amazon chose to start its Fresh brand in the city because the company believes there is a huge potential for market growth, despite Boston being a relatively small city when compared to their other markets.
The Amazon Fresh service previously transported food and other goods to parts of California, New Jersey, Washington state and New York City.
Amazon Fresh is also going to start delivering in the United Kingdom, despite the previous issues attempting to do so involving the major UK grocer Morrisons, as reported by Fortune.
Amazon originally started its Fresh service back in 2007, by experimenting with it in various cities to see if it would take off.
How exactly does Amazon Fresh work?

Amazon Fresh allows its users to order all kinds of groceries through the online giant, including their own brands. Goods will be delivered within 24 hours. However, the service is only available to those who have Amazon Prime Fresh accounts, which is about $299 per year.
It may be a steep price, but the it also includes the benefits from a regular Amazon Prime account, including free shipping and free streaming on several movies and shows on Amazon Instant Video.
Follow us on Flipboard, Google News, or Apple News