Amazon is giving away 36 premium Android apps for free! ($110 value)
Want to get your hands on some free Android apps courtesy of Amazon? Read on here to get access to the 36 premium apps Amazon is giving away.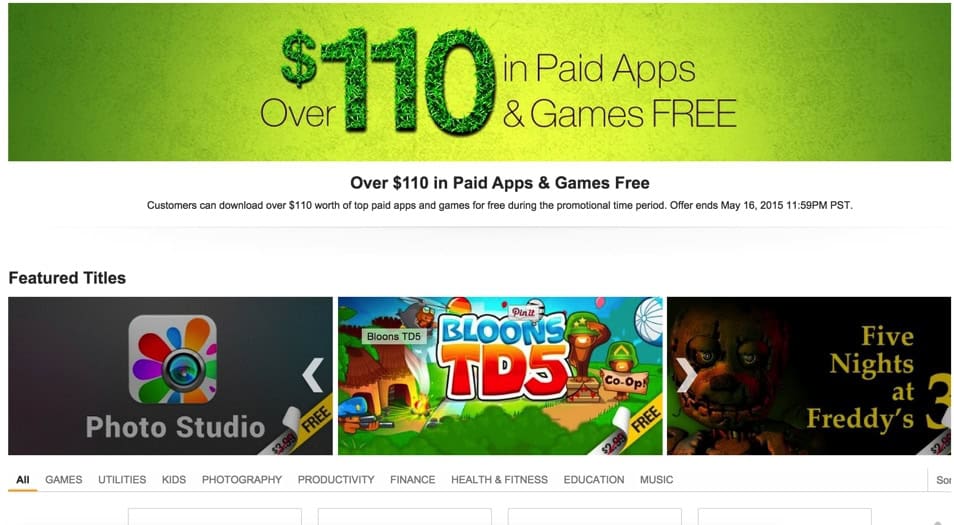 Amazon is giving away a buttload of premium Android apps all for the big fat price of nothing. That's right, you heard that correctly. They're giving it all away free of charge.
This isn't the first time that Amazon has done something like this, they're always throwing stuff your way. If you download the Amazon app for Android, they practically give away a free app each day. If you don't already have it downloaded on your Android device, I would certainly check it out at the very least.
So when I stumbled across this latest bundle of free apps, I was inclined to share the wealth with my readers.
The list has a variety of Android premium apps that have a face value of $110 combined. But here's the best part: you get it all for free. These are not-so-no-name apps you never heard of. No, these are the cream of the crop. You'll find a solid mix of photo editing apps, antivirus app, the official Game of Thrones game, and more.
To claim all these free apps, you'll have to download the Amazon Android app here.
UPDATE: A user tipped us to let us know that the promotional is now over. The good news is they shared a link where you're able to get each day's sale. Just click here for the latest free deal.
Hit me up in the comments if you have any questions.
Follow us on Flipboard, Google News, or Apple News