Apple is the most eco-friendly tech company on the planet, according to Greenpeace
It probably doesn't come as a surprise to hear that Apple is the greenest tech company in the world. Greenpeace confirmed.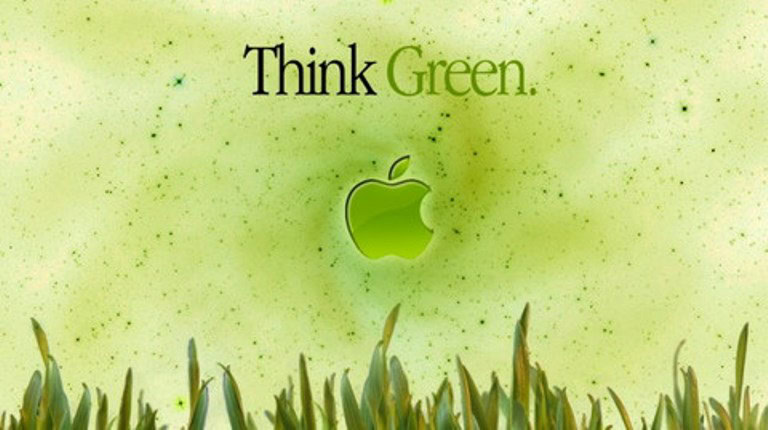 Believe it or not, Apple is crushing it when it comes to being the greenest tech company on the planet. The proof is in the pudding. They beat all the major tech companies like Amazon, Facebook, Google, HP, Microsoft and more according to Greenpeace's Clean Energy Index, contained as part of its 2015 Click Clean Report.
"The report found that Apple continues to be the most aggressive in powering its data center operations with renewable energy. Despite continued rapid growth, Apple appears to have kept pace with its supply of renewable energy, maintaining its claim of a 100% renewably powered cloud for another year, followed by Yahoo, Facebook and Google with 73%, 49% and 46% clean energy respectively. Greenpeace found that Amazon's current investments would deliver an energy mix of 23% renewable energy for its operations."
As you'll see in the scorecard below, Apple scored straight A's (the highest score awarded) all across the board. The report is based on factors such as energy transparency, renewable energy commitment and policy, energy efficiency and mitigation, and renewable energy deployment and advocacy.
Check out the scorecard below provided by Greenpeace ranking all the largest internet companies. See how they rank up to Apple: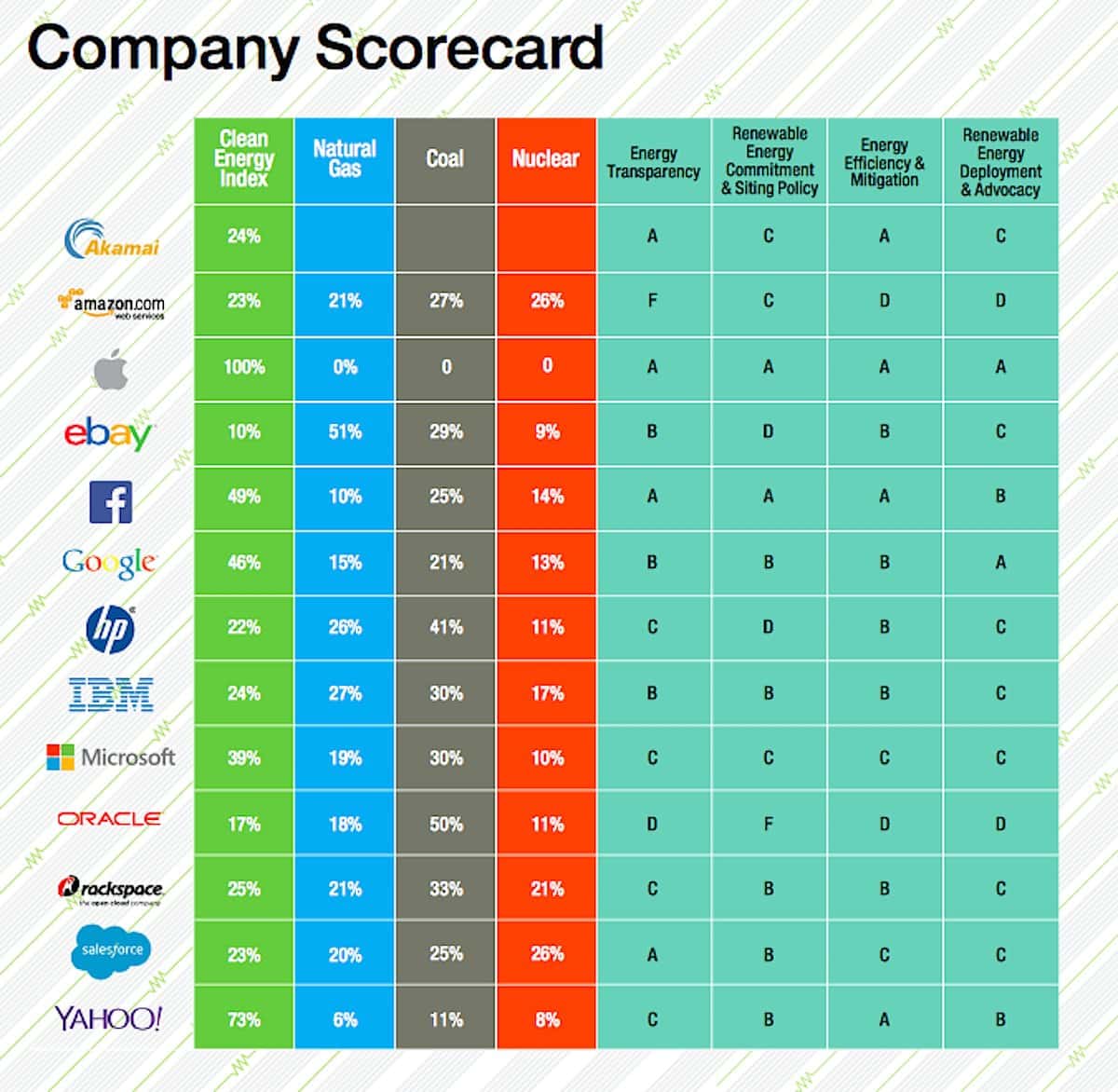 H/T MacRumors
Follow us on Flipboard, Google News, or Apple News