Apple updates Garage Band and (adds) Music Memos
Apple pushed out a major update to Garage Band for iOS and it's huge! Read all the details here.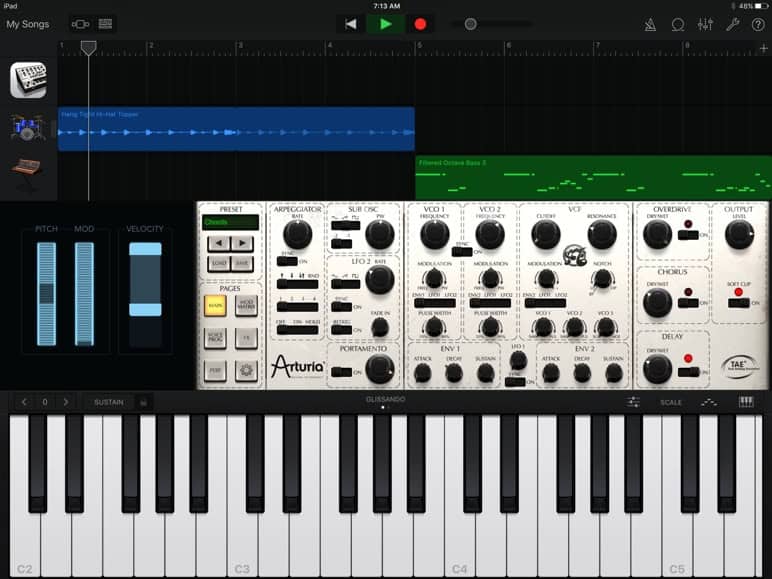 Apple gave GarageBand for iOS a much needed upgrade which includes Live Loops, Music Memos, and more.
---
A new music app is coming to iOS. It's not from a startup, though, but rather from tech giant Apple, looking to expand its suit slightly to capture a different demographic of recorders. The new iOS app for Garage Band is especially interesting for electronic artists, who will be pleased with the addition of Audio Units and a new feature made specifically for creating new beats.
In addition to the beats-centered feature, Apple has also included a new factor, Live Loops, which gives the artist and/or creator a much more efficient way of building up electronic jam tracks. As with a lot of areas of Garage Band, the Live Loops area is loaded with pre-samples of EDM, electronic, hip-hop, and others to make the creative process more streamlined.
To compliment the release of the Garage Band app, Apple's also releasing a new "extra" that will undoubtedly make its way into the "Apple Folder" which sits on many users' iPhones. However, for musically inclined users, Music Memos will provide an interesting take on the self-recording Memos app which has been somewhat of a catch-all up until now. Whereas Memos initially provided a general area for audio snippets, voice notes, and any other such files, Music Memos is focused solely on existing as a place for artists to put on-the-fly recordings and new song ideas.
Whether the app actually ends up being as useful as Apple seems to hope remains to be seen. Otherwise, for me, it might just end up sitting alongside Maps, Compass and Notes in my Apple junk folder.
Follow us on Flipboard, Google News, or Apple News