Save big with BLUETTI AC300 + 1*B300 at Lowe's Black Friday event
For a limited time, get the powerful BLUETTI AC300 + 1*B300 Battery Backup at just $2,299.00, saving a whopping $1,420.00.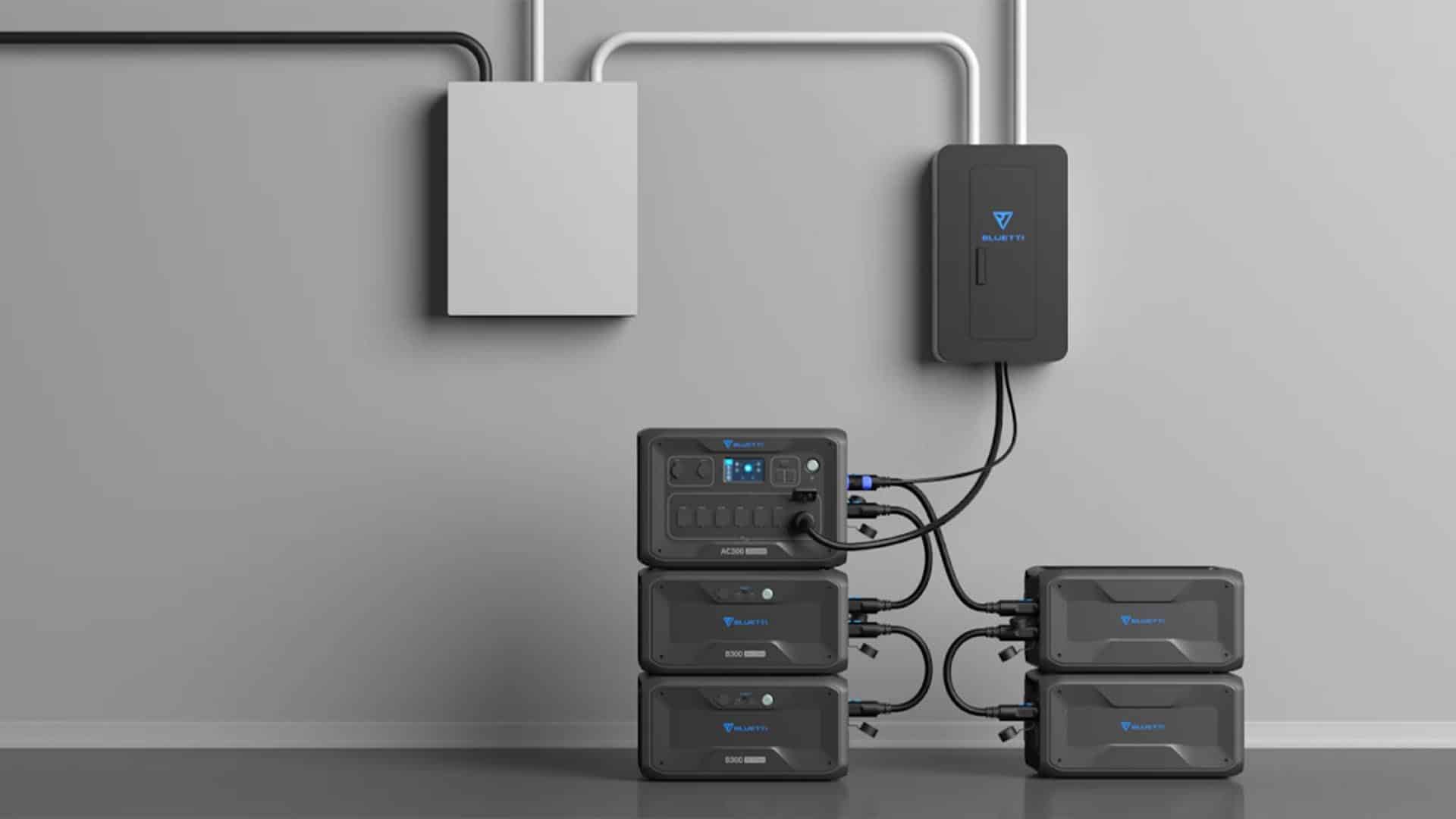 The much-anticipated Lowe's Black Friday deals have arrived, and if you're in the market for unbeatable power solutions, BLUETTI has you covered. Dive into exclusive deals that bring forth a new era of energy resilience.
Unleash the BLUETTI power advantage at an unbeatable price. For a limited time, get the powerful AC300 + 1*B300 Battery Backup at just $2,299.00, saving a whopping $1,420.00.
This is your chance to secure the ultimate home power solution without breaking the bank.
Why BLUETTI AC300 + 1*B300 shines on Lowe's Black Friday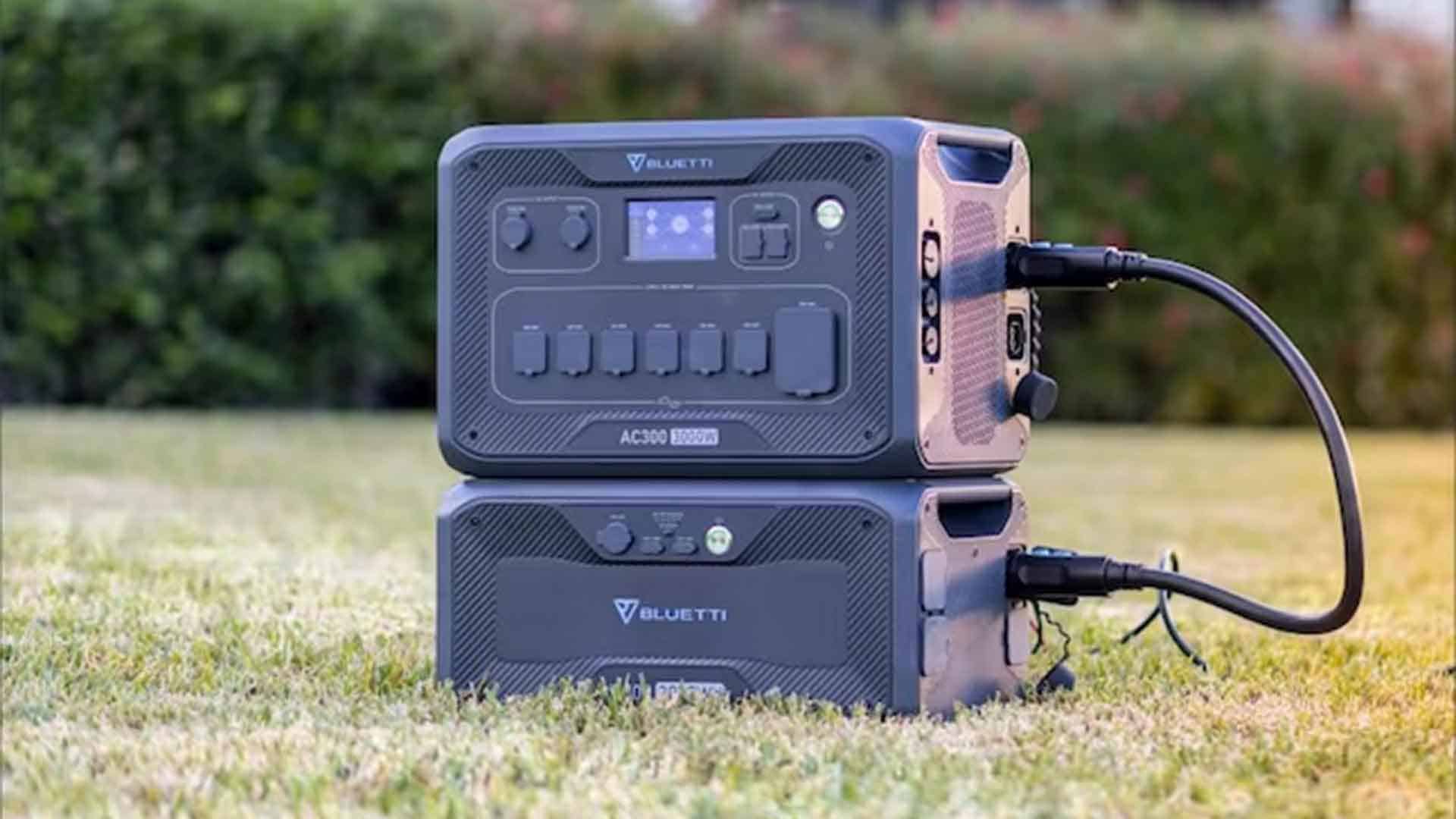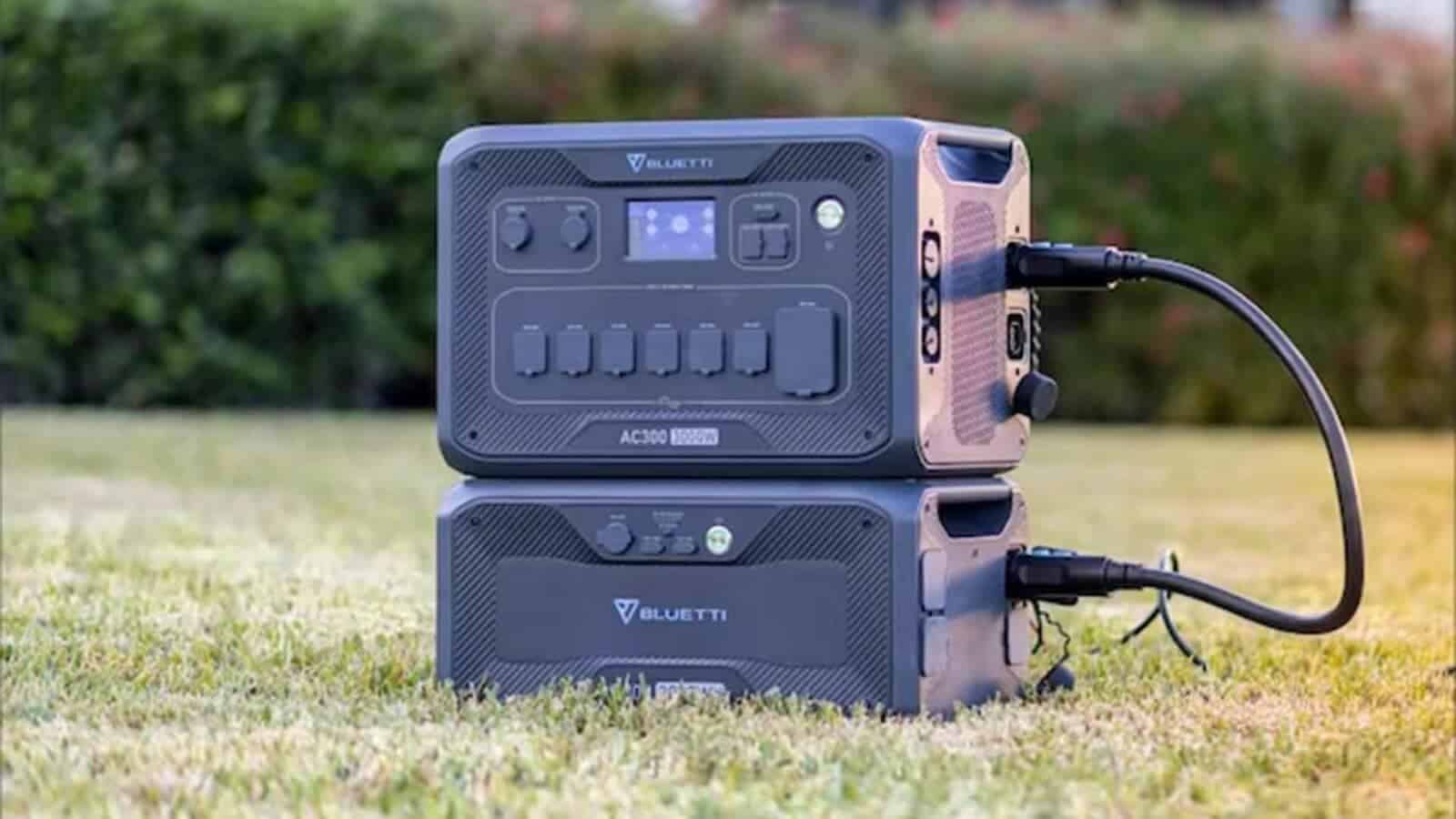 Power and precision
BLUETTI AC300 + 1*B300 delivers a whopping 3,000W of pure sine wave inverter power, ensuring a seamless and stable energy supply for your essential appliances. The 6,000W surge capability guarantees a surge of power when you need it most.
Expandable capacity
With a robust 3,072Wh capacity, the BLUETTI system is not just a generator; it's an energy fortress. Expand your power horizons by adding up to 4 B300 battery modules, reaching an impressive 12,288Wh for extended power needs during emergencies.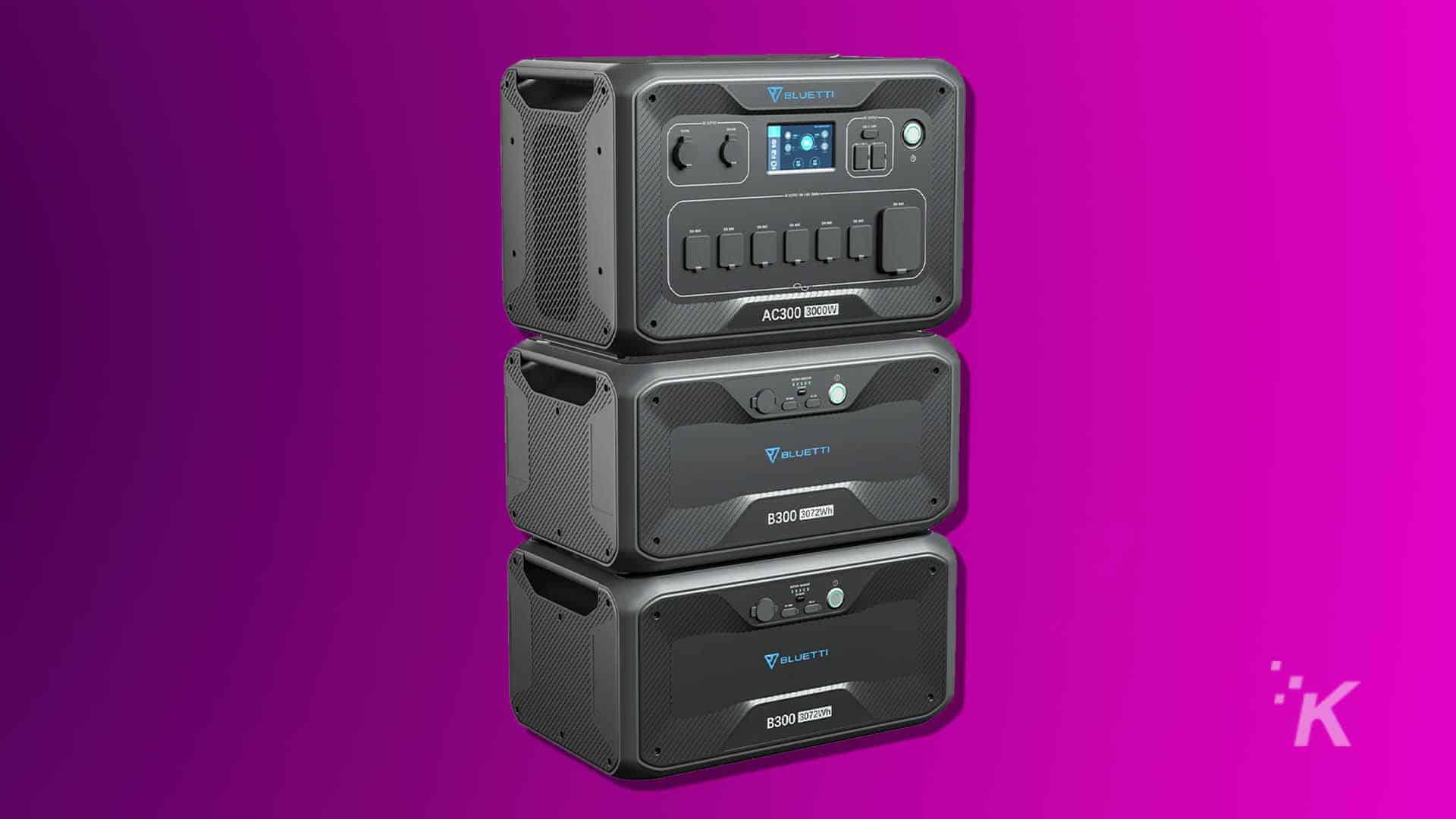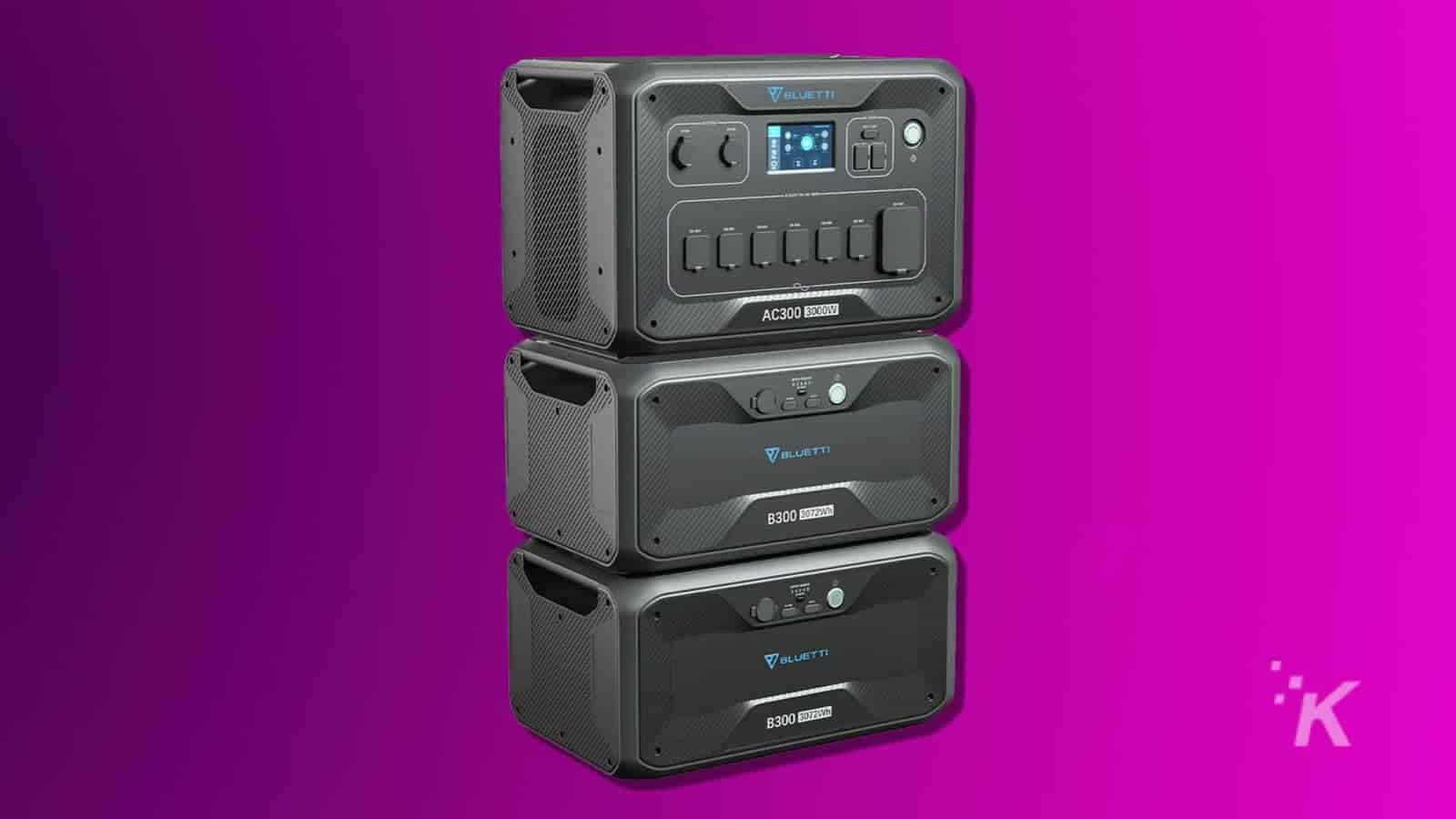 Reliable LiFePO4 battery
Powered by a LiFePO4 battery, this system boasts over 3,500 life cycles, ensuring longevity and consistent performance. With an 80% discharge capability, BLUETTI stands as a reliable guardian during prolonged outages.
Fast and flexible charging
5,400W blazing input rate for quicker charging, combining solar and AC input. 7 ways to recharge, including AC, solar, car, generator, and more.
240V split phase bonding
Take control with 240V split-phase bonding. Combine two AC300 units and two B300 battery modules for a robust 240V/6,000W output, offering unmatched power flexibility.
Versatile output options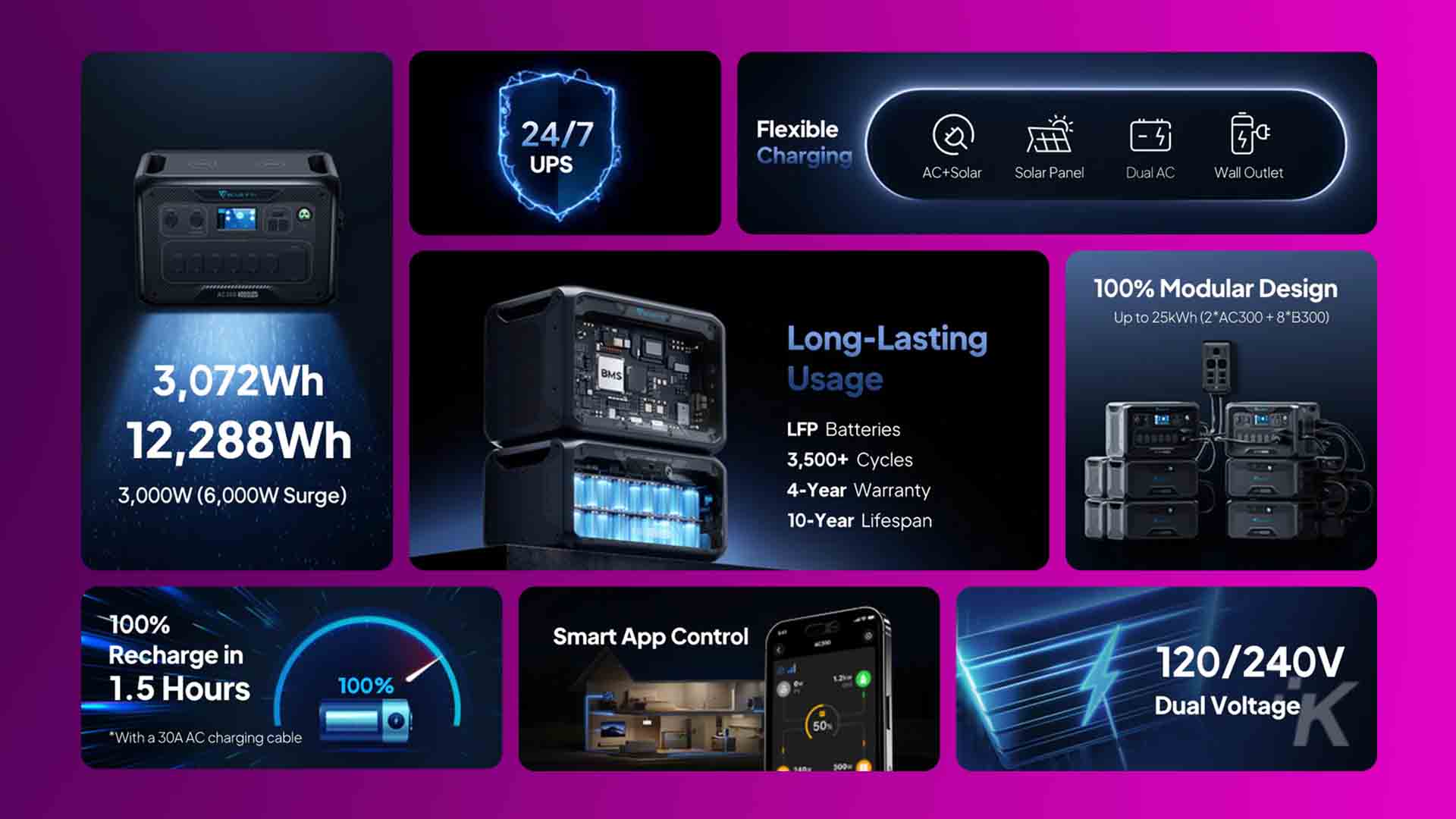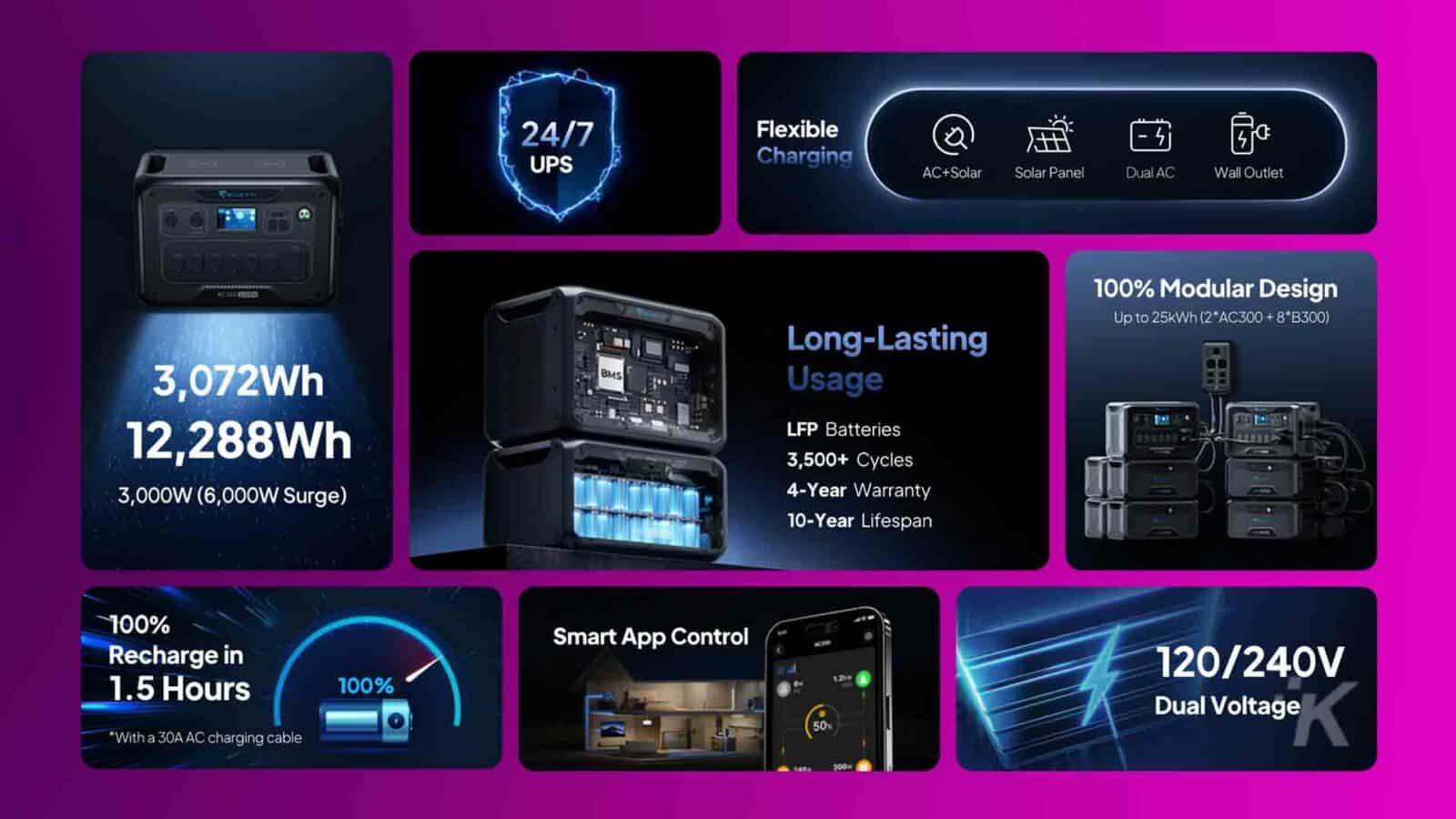 6 x 120V/20A outlets, 1 x 120V/30A TT-30, 3,000W total output. USB-C, USB-A, DC outlets, and a wireless charging pad for diverse device compatibility.
What users are saying
Practical applications and versatility:
Home backup solutions
Ensure uninterrupted power for your home during outages, keeping your essential appliances running smoothly.
Outdoor adventures
Elevate your outdoor fun with BLUETTI! With the powerful AC300 and B300, stay connected and charged during lively gatherings. Whether it's speakers, grills, or multiple devices, BLUETTI ensures uninterrupted energy for seamless outdoor entertainment.
Emergency preparedness
Be prepared for any emergency with reliable power solutions that power medical equipment, lighting and communication tools, refrigerators, washing machines, and other high-power appliances.
Reliable power solution that can power medical devices, lights, and communication tools.
Shopping tips for BLUETTI AC300 + 1*B300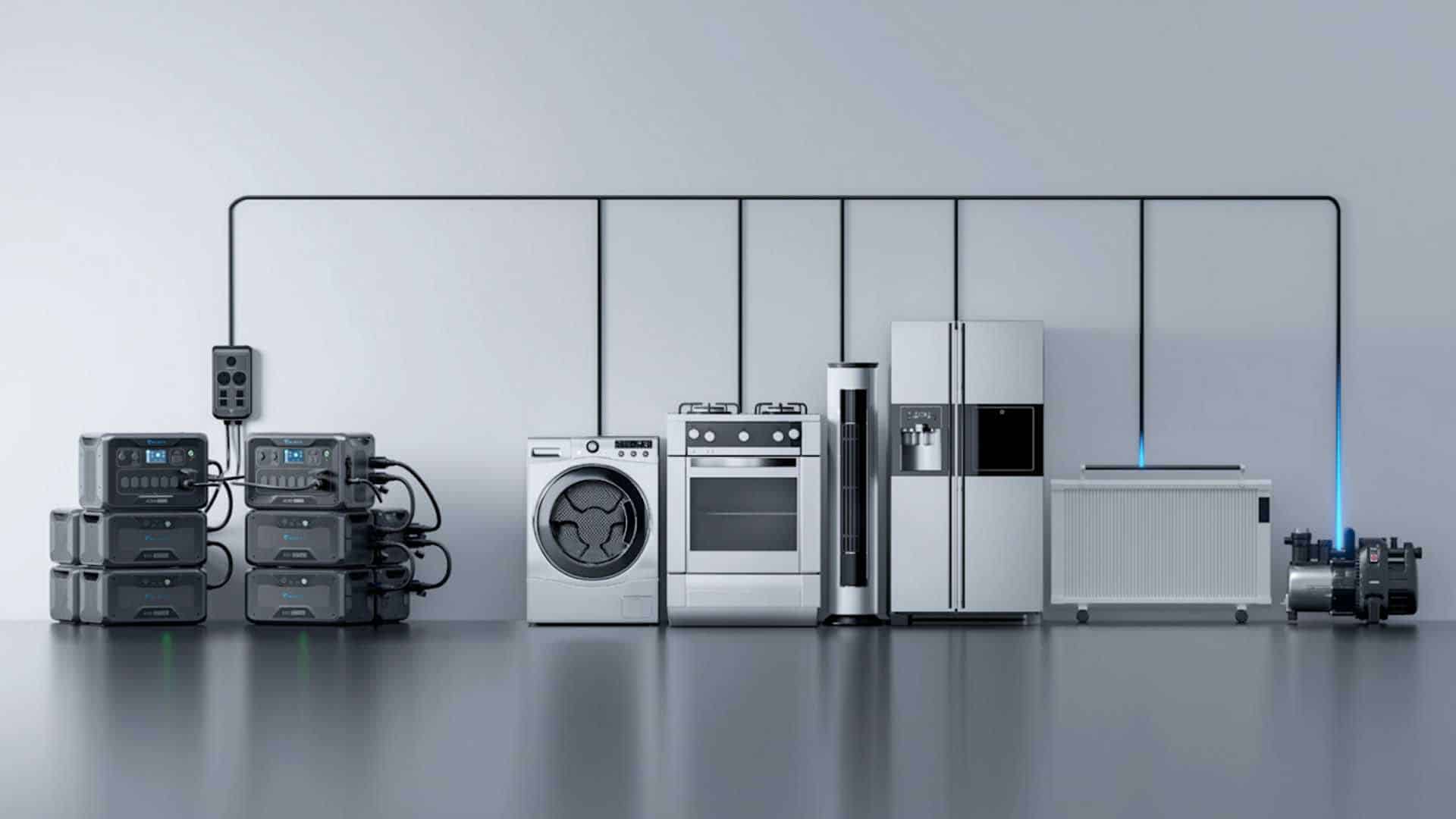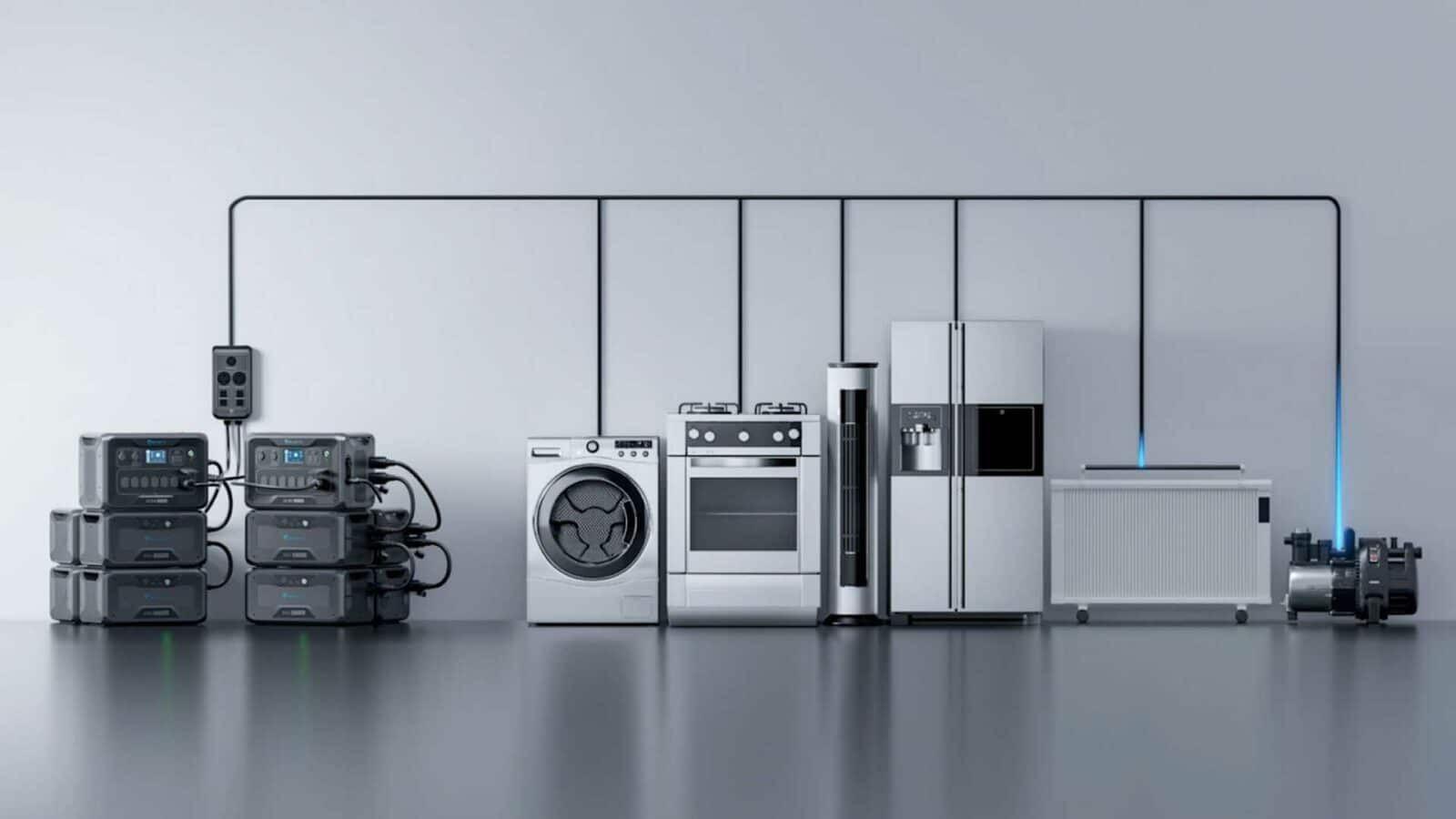 Assess your power needs: Evaluate your home's power requirements to determine the right capacity for your BLUETTI system.
Consider future expansion: Think about potential future needs. The modular design allows for easy expansion with additional B300 battery modules.
Explore accessories: Enhance your BLUETTI experience with compatible accessories such as solar panels for eco-friendly charging.
Don't Miss Out – Power Up Your Black Friday with BLUETTI at Lowe's!
Visit Lowe's online to seize the exclusive Black Friday deals on BLUETTI AC300 + 1*B300 Battery Backup. Elevate your power solutions with BLUETTI – where reliability meets innovation.
Offers are valid during Lowe's Black Friday sale, 2023.11.17-2023.11.27. Availability may vary. Check in Lowe's online for details.
Have any thoughts on this? Drop us a line below in the comments, or carry the discussion to our Twitter or Facebook.
Editors' Recommendations:
Disclosure: This is a sponsored post. However, our opinions, reviews, and other editorial content are not influenced by the sponsorship and remain objective.
Follow us on Flipboard, Google News, or Apple News