I'll be at the Boston Festival of Indie Games today, will you?
If you're in Boston today and don't have any plans, head on down to MIT for the Boston Festival of Indie Games.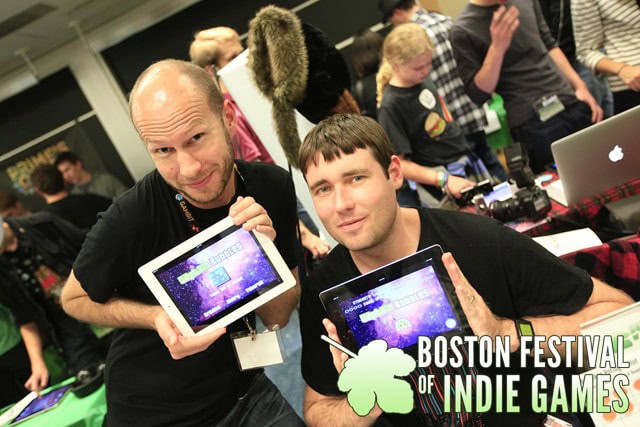 If you're in the Boston area and don't have any plans today, come on down to the Boston Festival of Indie Games being held at MIT today.
The Boston Indie Game Festival honors indie game makers and development in the New England area. "Our goal is to create an inclusive environment for everybody who enjoys and appreciates games in whatever shape or form", according to its website.
When it all started, the festival was held in only a couple of rooms in MIT's facility. Today, they've moved into a larger home, and are expecting an audience of 10K people, according to its co-organizer Scott Hyman. That's a step up from their 7,500 attendance count last year.
So what goes down at the Boston Indie Game Festival?
It's simple really. Think of the event as a giant arcade that you get to play in, minus the pocket full of quarters. Attendees will get an opportunity check out and play some of these latest video games being developed by these young bright minds.
Not only are there are video games, but the there will be a ton of guest speakers, workshops, and more!
Here are some of the games I'll be looking for at the Boston Festival of Indie Games:
Never Alone
"You are Girl and Fox, crossing dangerous lands, facing icy peril. Meet fantastic creatures and visit lost villages. Discover the mysteries and beauty of the helping spirits that are hidden in the world around us."
Mech Deck
"Strategic war game featuring customized robotic Mechs, and playable in under 30 minutes."
Albino Lullaby
"A creepy first-person, haunted house, horror adventure game."
Will I see you there?
The doors to the public will open at 10:00 AM with the closing ceremonies wrapping up at around 8. For a full schedule, click here. The event will be held at the MIT Johnson Athletic Center (directions here).
I'll be there in full force, seeing what kind of magic I can find. One thing I can say, if it's MIT, there's no doubt I'll find something interesting to write about it.
However, the question still lingers…..
Will you be there?
Follow us on Flipboard, Google News, or Apple News