How to choose a great name for your next ecommerce start-up
Starting your own new ecommerce startup but clueless what to call it? This little guide should get you started.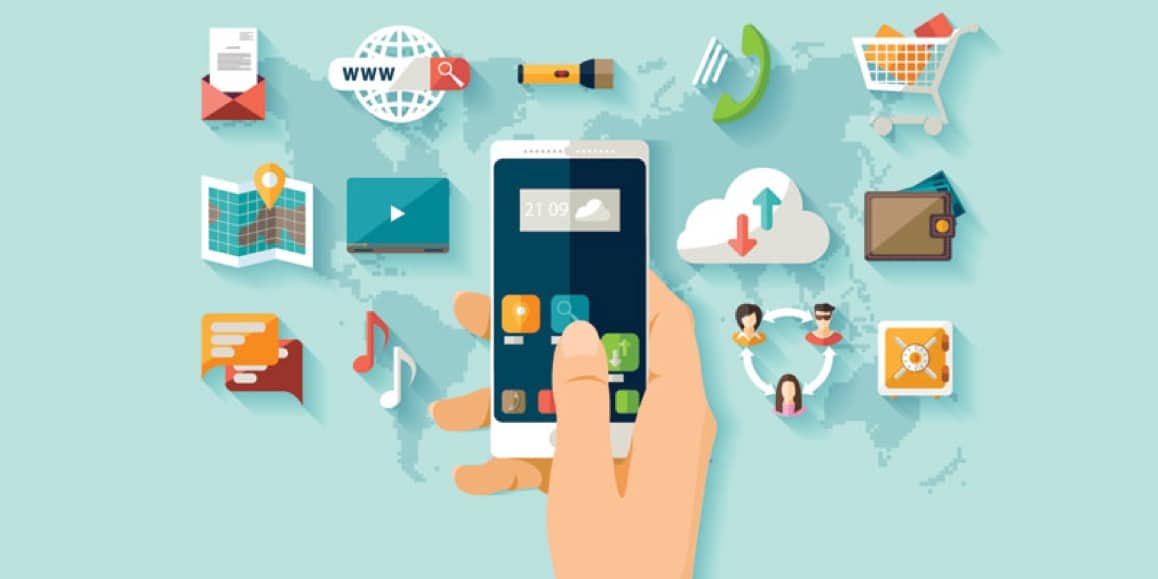 [dropcap]B[/dropcap]rand name is what make you different and unique on the market. When your customers visit your web – site for the first time, the first thing they pay attention to is your name, how cool it sounds and how creative it is. Do not underestimate the power of a good brand name, as in the long run with a poor naming you will invest more efforts, money and time raising the awareness of your brand. Why can't you choose a great name from the start? In this article, are summarized the best proven techniques and resources that will help you come up with the great names for your online business.
Brainstorming
Since naming is a highly creative process, you'll most likely want to start it with brainstorming. While the most loved way to brainstorm is gathering your team into a meeting room and trying to come up with something nice, it turns to be terribly ineffective. No one in the room has clear understanding what makes a name a good or bad. If some name got chosen, it's often a mediocre one – instead of the best name.
So what would be the best number of people for brainstorming name ideas? It's you and your computer! And the best tool to inspire you is Internet. There are tons of places to get name ideas online. Below are some of the most useful and effective ones.
Start you online brainstorming with finding a set of synonyms and related words to what you're going to sell. A good place to start is Thesaurus.com. Just enter the words best describing your products and review the list of suggested terms. Some of them can be good name candidates, while others may spur more ideas.
A picture says a thousand words. And some of them can inspire nice store names.
Google images is a good source for searching inspirational pictures.
Stock images sites such as shutterstock.com or istockphoto.com are also wonderfull places to get ideas. There are also a number of sites with free stock images that can be useful.
Every industry has its own lingo of words and phrases. Try to google for such keywords as "jargon"", "slang", "glossaries", "lingo", "vernacular", and you'll easily find glossary sites for your niche.
Continue your exploration by researching movie names related to your niche. Some movie titles can make a good job by inspiring your great name.
Opposite to company and product names, none can trademark a book or song title. This makes books and songs another good source of ideas. So why don't try searching amazon for book names containing your terms. And a song search at iTunes can reveal some surprising ideas you never thought before.
After exploring the above resources and tools you'll certainly come up with a list of strong candidates. The further guidelines will help you determine which one will be the best fit and won't conflict with any existent businesses.
Choosing Domain Name
Since you're trying to come up with a name for your ecommerce website you'll definitely need a domain name containing it. And after picking up a name that you love you might be disappointed by knowing that .com domain is already in use or costs few thouthands. Don't panic, there still some alternative ways to get a domain name for your business even if TheNameYouLove.com is not available.
Add a prefix or postfix
Many successful online businesses started with imperfect domain names. The best example is Facebook, who started with TheFacebook.com and later (when it could afford it) bought Facebook.com for $200,000 (in 1995).
Here is a list of most popular prefixes and postfixes you can use for your domain name:
My__.com
The__.com
Try__.com
Buy__.com
Shop__.com
Wear__.com
Your__.com
__inc.com
__shop.com
__store.com
__online.com
You can also use some creative phrase with your name, e.g. Ilove__.com. Don't worry it will be a bit longer. The longer names is more descriptive and easier to remember. Moreover people will most likely search your site in google, which will suggest your full domain name after they start typing.
Other than .com extension
While .com extension is the most desirable for an online store website, it not bad to have .biz, .net or .co extentions. It can be much cheaper to get those. And you can always buy your favorite .com domain later, once you become Forbes list company.
Trademarking
Remember to check the trademark for the name you choose before registering a domain name. It would be very disappointing to receive a certified letter from a lawyer claiming the domain name infringes some company's registered trademark. Especially after you've spent your time and money on marketing and designing your online store.
So not to make this happen spend some time on trademark research prior to paying for a domain name. The easiest way to do this is with Google. Try to look for other brands with a name similar to yours.
The next place to search is Trademarkia.com, which allows searching for similar names that are already registered trademarks. Additionally you can use free government trademark database at uspto.gov for finding registered trademarks.
If you'll finally decide to register trademark for your new name you need to hire a trademark attorney for that.
Useful resources
And finally I'd like to share some useful resource and service providers you may use when choosing your name and building an online store with it.
Naming companies
If you found yourself reached a deadlock after numerous attempts to come up with a great name, you may consider hiring a naming company. While this won't be cheap, they usually have creative staff and good experience in composing catchy names.
Here're two I'd recommend: EatMyWords.com , aHundredMonkeys.com
Store builders
After coming up with a name for your ecommerce website, you'll need to choose a platform for building your new stunning online store. Below I've listed my favorite ecommerce platforms which will allow to build your site easily:
Weebly.com , Sellbeing.com
Well, that's all for now. Hope this post will expire some great names for new startups.
Follow us on Flipboard, Google News, or Apple News