Clique Chic takes the the prize at the TechCrunch Boston meetup last night
TechCrunch and friends were in town last night for their annual Boston Meetup and pitch off. Let us introduce you to the winner, Clique Chic.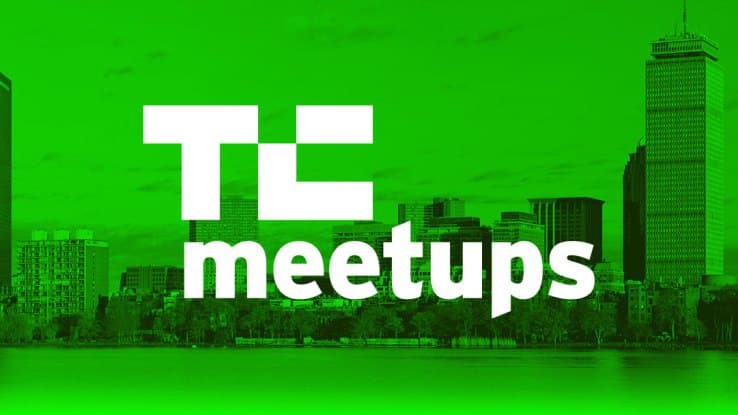 When it comes to throwing a party TechCrunch never fails, and last night was no different. For the third year in a row the tech-heavyweights rolled into Boston for its annual Boston meet up where 10 hungry local startups from the Boston tech scene pitched their ideas to editors of TechCrunch, along with local area venture capitalists, in a room packed with hundreds of people. All of the startups pitching had one common goal in mind, to nab a spot at the TechCrunch Disrupt conference in New York City coming up in May.
Although there's no monetary prize for winning the pitch off, winning at Disrupt means a $50,000 prize in cash money, along with the national spotlight and recognition as being one of the most innovate technology startups.
Last night's competition was stiff, but in the end, there could only be one winner, and that was awarded to Clique Chic, a members only personalized shopping experience for women. Think of it as the "Black Card or Centurion of luxury shopping" Jessica Martino, the sites founder, told me in a conversation backstage. When asked about her company's win last night,  Martino added "I am so excited about the win and having the opportunity to participate at Disrupt NY. It reaffirms my convictions that there is a place for a true luxury shopping experience online and that Clique Chic is the fashion tech company that will set a new standard for the industry."
So what exactly is Clique Chic?
Vogue Magazine sums it up better than I could, "Think: personal shopping at Bergdorf's, where everybody knows your name. And preferences. And measurements. It's just the ticket for the woman who loves style, but doesn't necessarily love trawling the Internet endlessly for it."

Clique Chic sets you up with your own personal stylist that is dedicated to helping you find the perfect pieces that compliment your figure and style preferences. Suggestions are given in real time by expert personal shoppers via their online chat service or over the phone. Pretty much giving you your own personal luxury concierge.
But with all good things, there's a catch. Unfortunately, it's not for everyone. Membership is by invitation only. When invited, members are given a key that grants access to the complete Clique Chic experience. Once invited, there's no cost to join. If something you purchase doesn't fit or not up to your liking, Clique Chic offers a free no-hassle return policy.
Follow us on Flipboard, Google News, or Apple News