The conflicting demands of essay writing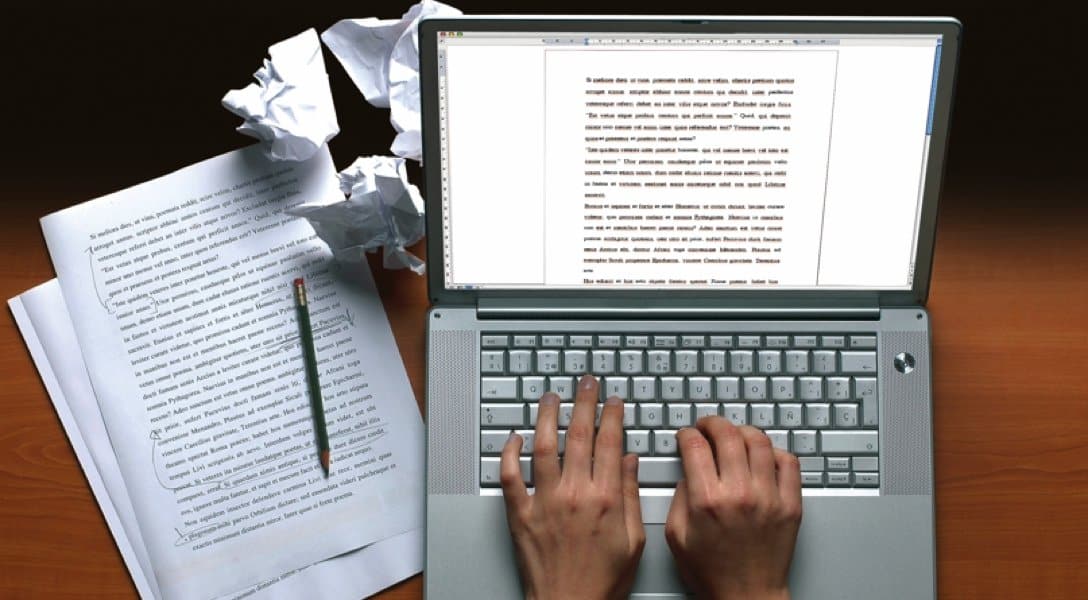 This is a story of one anonymous student whose efforts were underestimated and who had to use essay writing help to get a good mark and successfully finish the school year. And such stories are common enough because it seems that modern educators prefer professionality and brevity to creativity and students' own point of view.
In the academic context, essays are often used for assessment purposes, though they also serve as an opportunity for the student to learn, especially when approached from the right attitude. At the same time, as I came to learn through experience, essay writing can be an endlessly demanding and frustrating. From my experience writing a 5000-word essay within one week, the essay can be a very challenging genre, requiring loads of research and sleepless nights analyzing the researched material. Part of the difficulty in writing my essay arose from the fact that when writing an essay, one is expected to say exactly what is needed within the specified word limit. In my case, the word limit was not much of an issue, given that I needed to write a paper of 5000 words within one week. However, the issue was in covering everything needed in a brief and succinct manner.
Given the sheer scope of what needed to be covered in the essay, it seemed unrealistic that I was required to rush an essay of 5000 words within one week. I understood from the onset that the nature of research required to complete a scholarly and academic essay meant that I needed to spend more time in the library. After all, the professor had always reiterated that students who threw together an essay at the last minute were unlikely to get top marks, the irony of the matter is that to conduct enough research, I was left with little time to complete the final paper, which meant that things went until the last minute. I tried my best to take the essay seriously, but from what I had read from tutorials on good essay writing behavior, competent essay requires at least four weeks, planned as follows.
Week 1 for conducting research

Week 2 for laying down material and conducting additional research

Week 3 for making corrections to the initial draft

Week 4 for polishing and proofing the penultimate paper
During the writing of my essay, there was always the worry that I would end up merely reproducing what I thought the lecturer wanted. Essays are meant to test one's ability to criticize and question ideas, including those of one's lecturers. In other words, I had exactly one week to not only conduct research, but also to show the lecturer that I had the ability to show the lecturer that I could develop coherent arguments and counterarguments, and provide supporting evidence for a position or ideas articulated. I tried not to take anything for granted, something that was a source of mental stress and anxiety for the duration of the assignment. Sleep deprivation, being constantly on edge, and not having time for home activities and friends are only some of the things I went through while trying to complete a thorough essay within the short period. Professionals advise that you should not leave your essay to the last minute, as it requires scholarship, reasoning, and literacy. Well, from my experience writing the essay, every minute can feel like the last minute when you have loads of work to complete within a short span of time. I almost fell into depression trying to meet the demands of the professor, while still required to meet my social and family obligations.
Not to toot my own horn, by I tried my best to use evidence to back my arguments, and make my writing as scholarly as possible in the timeframe available. That is why the stress was unbearable when my professor accused me of plagiarism and insisted that my work lacked in originality. The professor also indicated that my paper lacked coherence, and demanded that I redo the essay within the shortest time possible. Going by my previous experience producing the initial paper that had now been dismissed as below-par, I dreaded what the whole exercise could do for my mental and physical health. That is when I made the wise decision to seek professional essay writer help.
At this point, I must reiterate that finding reliable college essay help online was not easy. With the help of a friend, I scanned through the profiles of various academic essay writing companies before I settled on one. Fortunately, the company I chose offered numerous guarantees that made our working partnership pleasant, besides ensuring that final paper was original and in line with the expectations of my professor. When looking for a company to help me with writing my essay, I looked at the experience of the various companies and selected those that had substantial experience in essay writing, with numerous positive testimonials from previous clients. The company website also boasted of having PhD and Masters' degree qualified professional writers, who were also native speakers of the English language. The chosen company also promised a responsive support that offered a 24/7 service, delivery of papers within the agreed timelines, and completely original and plagiarism free-papers.
True to their promise, the company did not disappoint in delivering a quality paper within the agreed timelines. In fact, the paper was delivered well before the deadline, giving me time to go through the paper and request some revisions. Overall, after delivering the paper to the professor, I was commended for producing a well-researched and original paper, which considered all the elements of the assignment. The paper was well proofread, and without any grammatical and syntax errors. The professor also lauded the second essay for being coherent and for using headings and subheadings as appropriate to make it apparent how the points within the essay are to be understood. Throughout the paper, the writer who worked on my essay remained relevant, sticking to the point as outlined in the assignment instructions.
In the end, not only was my paper well written and presented, but I was also able to commit my free time and energy to other things. Woking with a professional writing company allowed me to have fun with friends, concentrate on other elements of my academic life, while still producing a spectacular paper. I was, however, conflicted. On the one hand, I totally enjoyed the experience of getting help writing my essay. On the other hand, however, I was somehow disappointed that professors emphasize the need for academic honesty in essay writing, while at the same time, they shoot down honest attempts. Had I had enough time to work on my essay, who knows, maybe I could have produced a stellar paper. For now, I just thank God for the blessing that comes in the form of essay writing companies. For students having problems producing good essays within a short deadline, my message is, why struggle through the stress when your efforts may not produce the desired results.
Follow us on Flipboard, Google News, or Apple News