Construction of hyperloop prototype starting soon
Instead of it taking 4-5 hours to travel from Boston to LA, the Hyperloop will allow it to only take 20 minutes with this amazing technology.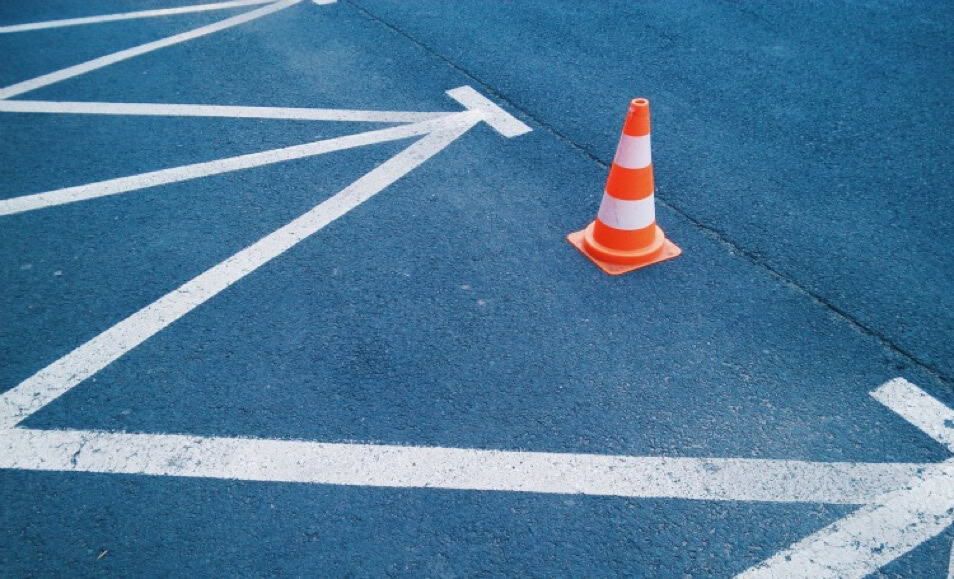 Believe it or not, people will soon be traveling in an enclosed tube, barreling through it at close to 800 miles per hour. The concept sounds like something out of a sci-fi movie, but it's actually the brainchild of Elon Musk, the man responsible for SpaceX and the current CEO of Tesla.
Hyperloop Transportation Technologies (HTT) will begin working on the first hyperloop track in just a few short weeks. The company will be constructing a five-mile track to be used for testing, and it will cost between $100 and $150 million.
During testing, the hyperloop pods — which is what will be used to transport commuters — will only be running at a speed of 160 miles per hour, despite the fact that they can actually travel about 760 miles per hour through the tube. The decreased speed is both to ensure the safety of those riding and to ensure the system works properly.
How the Hyperloop Railway Works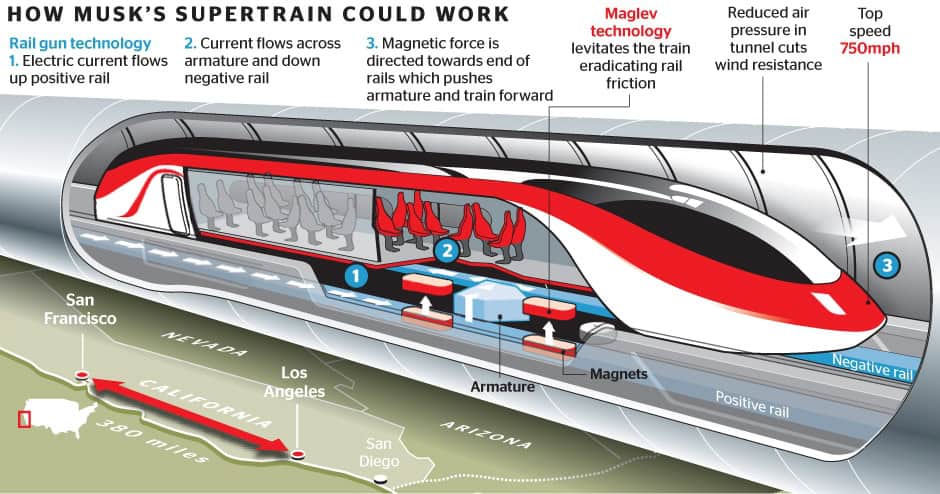 The Hyperloop railway system can be compared to a high-speed train. However, there are no rails for the pods to travel on. Instead, the passenger pods — or compartments — are suspended inside the magnetized tube. They can then be propelled through the tube at ridiculous speeds — up to 760 miles per hour, which is nearly the speed of sound.
The main idea behind the system is to provide high-speed transportation that can ferry passengers between major cities and locations at record speeds. To put it into perspective, if a Hyperloop tube was constructed from Los Angeles to San Francisco, people could travel between the two cities in just 30 minutes at full speed.
Hyperloop Track Setup
During testing, HTT intends to transport a total of 10 million people annually via the five-mile track. That's a huge number for any new transportation system, let alone one that's only being implemented for testing. If the Hyperloop system makes it past testing and is eventually constructed elsewhere, it could be hugely successful.
Bibop Gabriele Gresta, the COO of Hyperloop Transportation Technologies says that it "will completely change humanity."
"It is the closest thing to teletransportation," he explained during a recent interview.
"You can substitute the entire flight industry from Los Angeles to San Francisco with one tube, four times. Now if this will not disrupt the air industry I don't know what will."
Sadly, the test track — which is being constructed in Kings County, California as part of a sustainable community — will take about 32 months to build. In other words, it will be a while before this technology is actually in use, and even longer before it's commercially viable.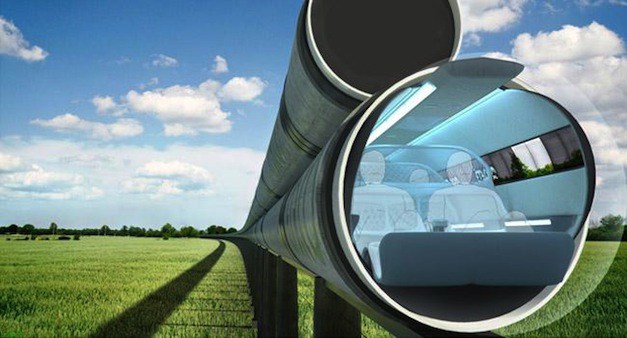 It's also going to take more than your standard construction equipment to get the hyperloop up and running. The tubes will be massive and will need to include enough room inside for the passenger pods, which haven't exactly been designed in full yet. The teams behind the hyperloop test system are still working on the concept.
A competition sponsored by SpaceX is being held in Texas around June of 2016. The competition will encourage resourceful folks to come up with some ideas for the pods that will be traveling through the hyperloop tube. It's not related to the test track being built in California, but you can see they're still working out some of the plans for the system.
Still, it's great to see technology advancing at such a rate. Can you imagine traveling the country in a tube at a speed of 760 miles per hour? It seems so far-fetched, but it will soon be a reality.
Elon Musk's SpaceX is also planning to build another hyperloop tester somewhere in the state of Texas. It's interesting because when Musk originally proposed the concept in 2013, it seemed ridiculous. But now things have changed.
Follow us on Flipboard, Google News, or Apple News