Companies getting creative with case study content and brochures
When the competition for eyes is as tough as it has ever been, we celebrate the companies getting creative with their case study and brochure content.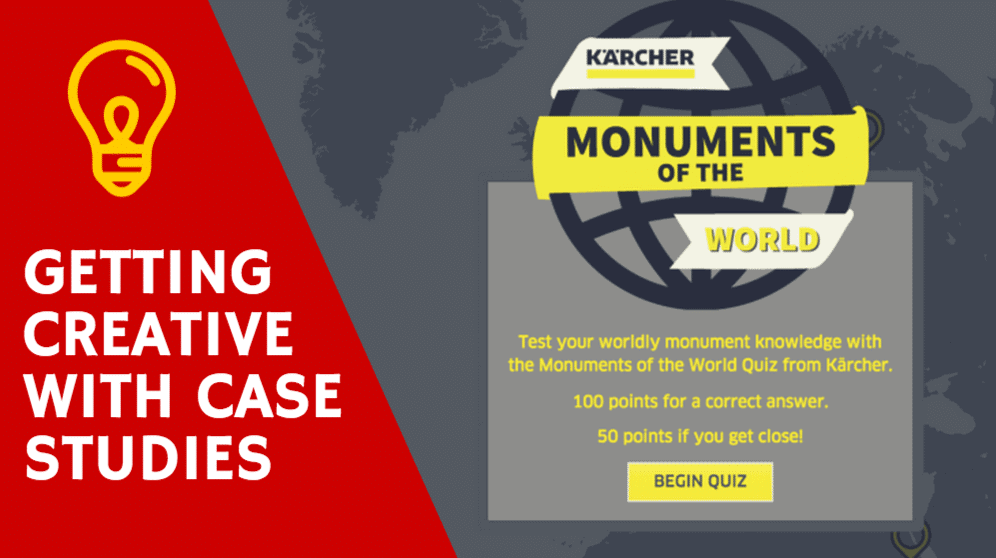 In the age of content marketing, we're seeing companies getting creative with all of the content across their websites. And that's not just blog content and research. In fact, in an age when competition for eyes is at an all time high, getting a consumer or prospect's attention on your case study, portfolio or brochures can be tougher than it's ever been. But here are 3 companies who are approaching it a little differently.
Kärcher Make a Quiz of their Case Studies
When your case studies include the claim to fame of being the company that cleans the Statue of Liberty, Space Needle and parts of the Vatican, then you've got a great starting point. And Kärcher is that company. They've turned their big monument cleaning expertise into a geography quiz powered by HTML5. Fully responsive (and tougher than you might expect), this gets users to interact with their portfolio in a unique way. Check it out.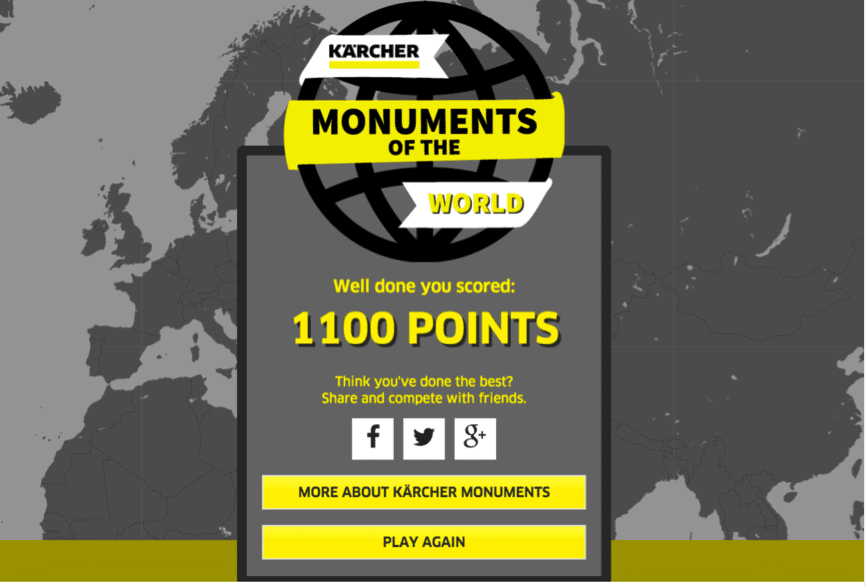 Beoplay's Product Showcase
Beoplay's H6 Rapha Edition headphones catch the attention of browsers through creative imagery and sound at https://www.beoplay.com/products/h6-rapha-edition.
As you scroll, the site responds with sound and image changes and momentum appears to build. The intention, it seems, is for this creative product showcase page to give its users the feeling of cycling wearing the product. Incredibly unique and innovative and a stunning way to attempt to get users to experience a product rather than just look at it.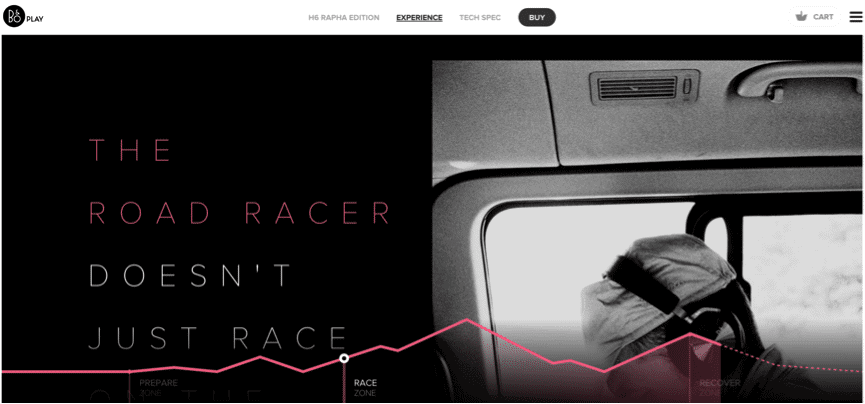 See That's 'Message to the Marketeers'
In a bold statement, full service video agency, See That, fills its homepage with a video. When you do that, you simply have to catch the attention of the user the second they hit play. And they succeed. It's a creative, attention grabbing video that showcases the expertise of this agency in a remarkable way, successfully inviting people in to experience what they can do, rather than just read about it. Take a look.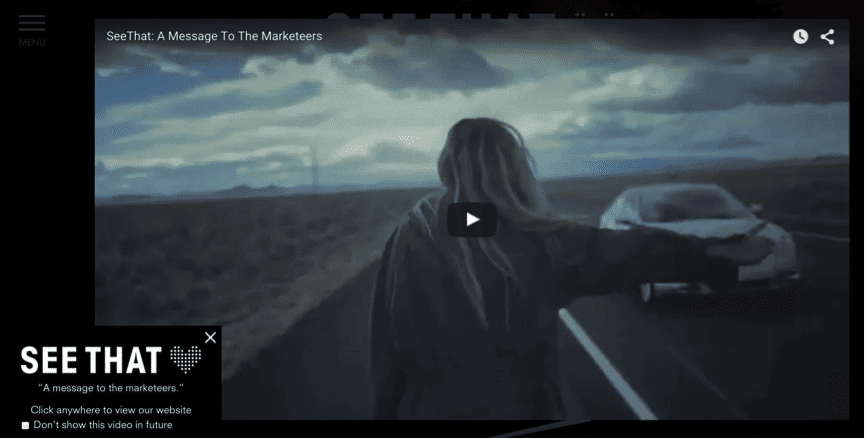 Competing with Creativity
Competing for eyes is as tough as ever, and I anticipate us seeing more and more creativity in the future. A simple list of products or things your company has done no longer makes the grade in the creative age of web content.
Over to you – seen any creative case study examples in the wild? Give us a shout.