Cuckuu utilizes the power of friends to help remind you of important tasks
Cuckuu aims to increase productivity by helping people remember their important tasks each day and motivate them with fun and social interactions.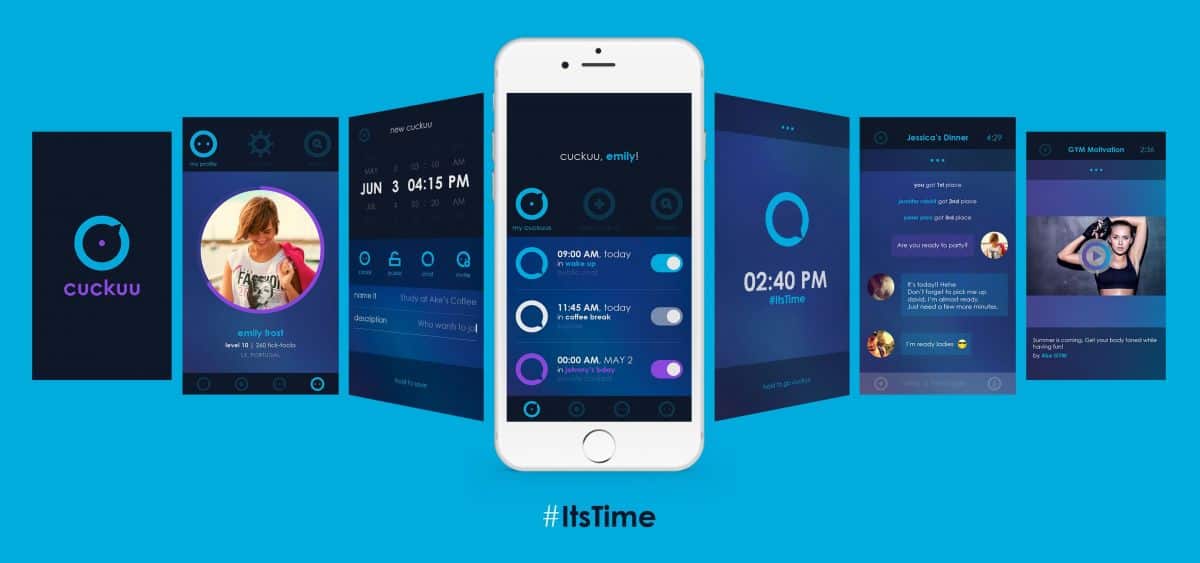 How many times have you missed an important meeting, phone call, or even the occasional trip to the doctor's office only because your lazy ass didn't take the time to schedule it in your calendar book, or one of the million apps available at your disposal? I remember this sort of thing happened to me all the time, but again, this was way before the smartphone revolution, so I kind of had an excuse back then.
However, today is a whole different ballgame. There's still a large number of people who haven't discovered the wonderful world of alarm, calendar, or to-do list apps. I don't understand how, because there are tons of them available on the Google Play Store and App Store. Although apps are a great way to help you with your productivity, I found that some of the best tools to remind you of important tasks or reminders are the people around you. If you have a nagging mother reminding you about your doctors visits, then you'll know what I'm talking about.
This is exactly the kind of problem Cuckuu, an app recently launched on Android and iOS, is looking to solve. Cuckuu (not for coco-puffs) brings in the human element to reminders, meaning that friends, family, and co-workers help each other remember their important tasks each day with fun and social interactions.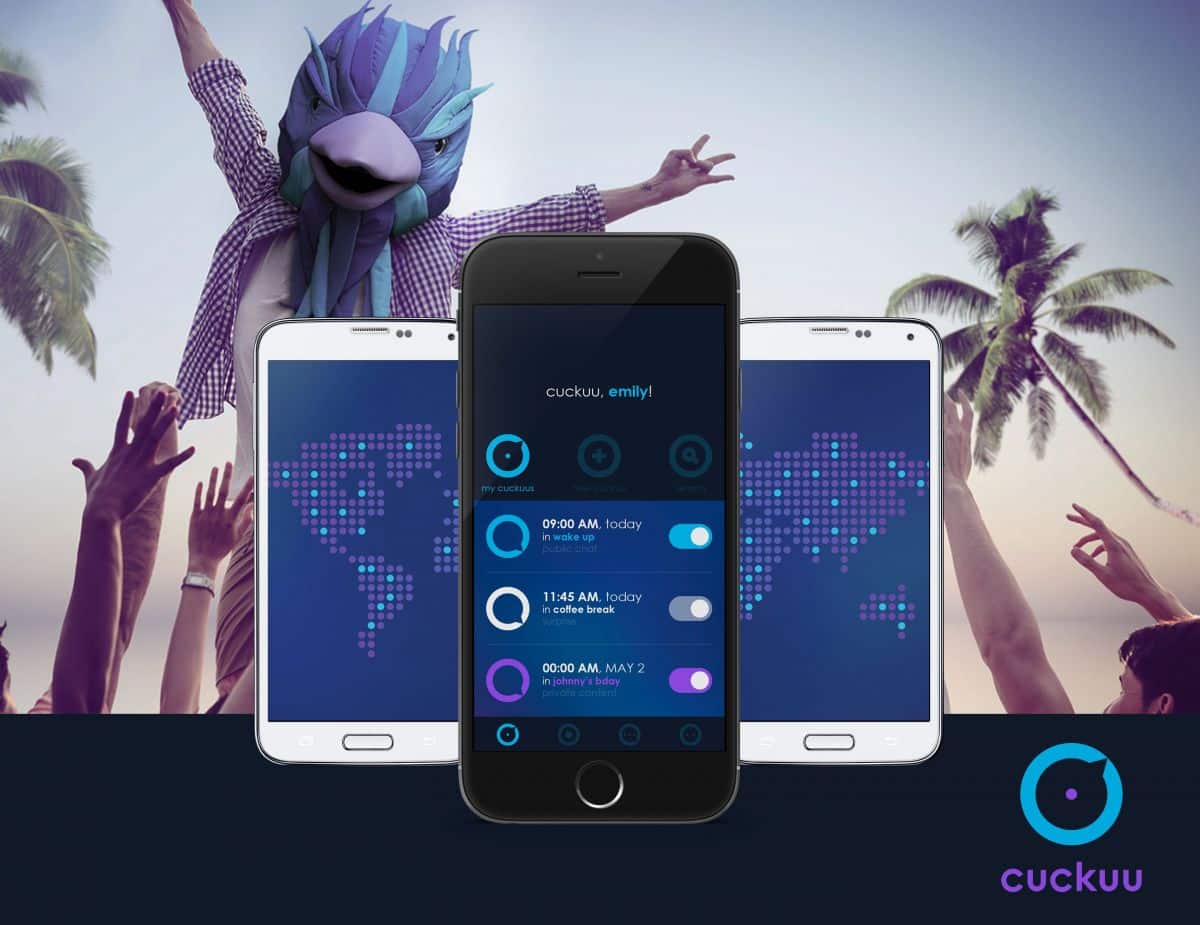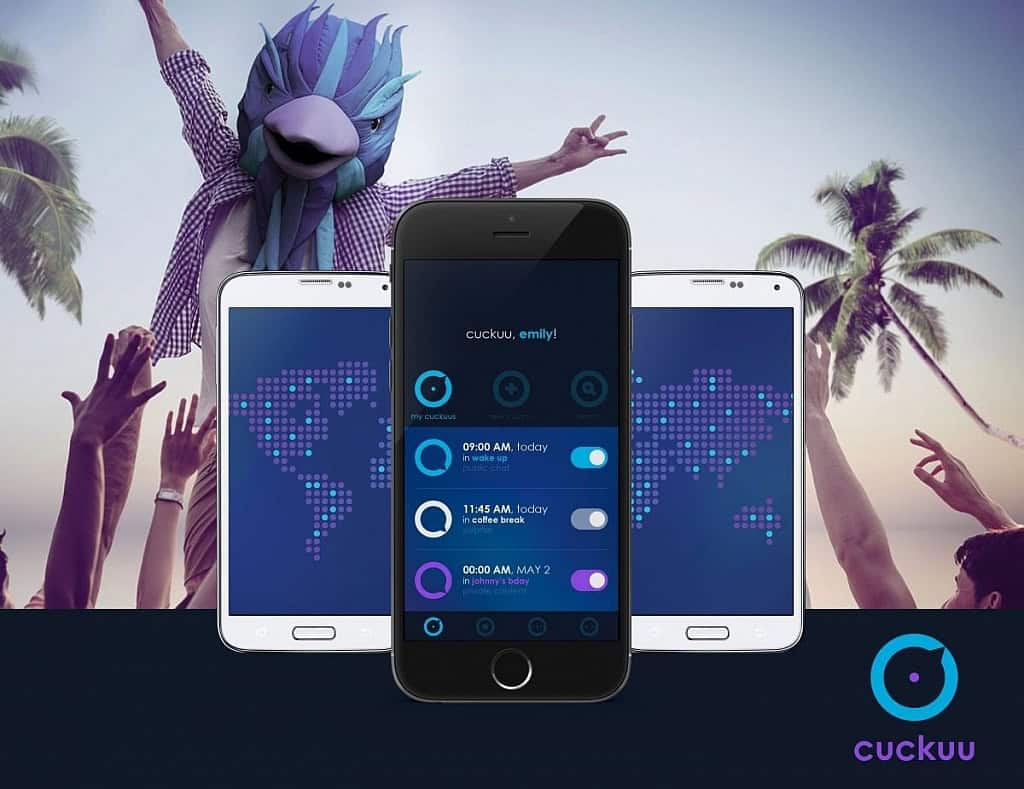 Here's how it works: 
Cuckuus can be set for any day or time. From there, you can invite friends to chat about any of each others shared tasks or upcoming events. Once a Cuckuu is set, users have the option of making their alarm private so only friends can see it, or it can be set to public where everyone and their mother sees it. Worse comes to worse, you can set it so only YOU see your own Cuckuus.
When an alarm goes off, users have the ability to send photos, links, or even a personally written message to remind friends of whatever task they have at hand. The power of friends, eh?
Here are some of the additional features Cuckuu has to offer: 
Public Cuckuus – Follow Cuckuus created by other users that match your interests and lifestyle.
Tick-Tocks – Users earn points for every completed Cuckuu to raise their level in the app and compete with their friends.
Personalized Alarms – Users can follow alarms that offer everything, from daily recipes to updates on their favorite brands.
Search Functionality – Use the search bar to find Cuckuus by time, interest, or user name.
Rankings – Users can see how they stack up against their friends and users around the world.
"We live in a time where we constantly feel like there aren't enough hours in the day for what is most important to you," says Cuckuu CEO Joao Jesus in a recent press release. "This is where Cuckuu steps in. Making Cuckuu a part of a user's daily routine will help them become more productive and gain back a few hours that they can then devote to the things they love to do. Cuckuu's job is to inspire users to get more done during the day and have fun while doing it."
Cuckuu is available on Android and iOS. For more information, visit their website here.
Follow us on Flipboard, Google News, or Apple News