Driveway Software raises $10 million to scale an app that will resolve your car insurance woes
The insurance industry is about to be disrupted thanks to a little company called Driveway Software.

Be honest: how's your driving? If you won't tell us, Drivewise.ly will by monitoring and recording your habits behind the wheel. And after receiving $10 million in series A funding, Driveway Software, Inc. is ready to "disrupt the insurance industry" with this app, according to a recent press release.
Driveway designed a smartphone app that promotes Usage Based Insurance (UBI), an alternative to traditional insurance policies. Its telematics platform (a hybrid of telecom and vehicular technology) tracks car info such as mileage, speeding, braking, etc. and stores it in a secure cloud for analysis and record keeping. Not only does it keep your insurance up-to-date with more accuracy but also rewards good drivers with badges and reduced rates.
Founder Igor Katsman recently said:
"Customers can be engaged like never before, with resulting big data yielding unprecedented levels of actionable insights"
And with their new funding from businessman Roman Abramovich, Driveway aims to "strengthen Driveway's position as the best in class telematics solution, create new markets for telematics solutions and grow the company's team by attracting the smartest minds in the industry."
The company  launched Drivewise.ly five years ago and has collected over 500 million miles and rewarded more than 250 thousand drivers, according to Katsman. Their seed round yielded $1.3 million in August 2013. Now they're ready to look ahead and create a new system for the next generation of drivers: the millennials.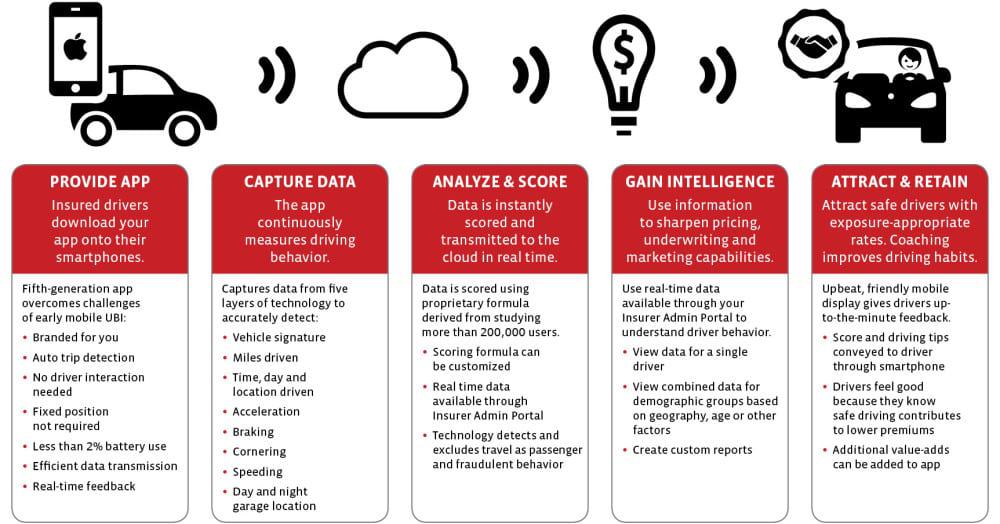 Driveway said on their website that drivers under 34 years old have expressed the most interest in the program. An important detail to consider since by 2030, millennials will comprise of 22% of the total population, the largest group since the Baby Boomers.
The app benefits the drivers and insurance companies. Driveway says in a video that  said 70% of good drivers subsidize the risk of 30% of bad drivers. "Why should they pay the same rates?" the video asked.
This new pay-as-you-drive policy can motivate drivers and their friends to drive safely and lower their rates. Plus, the UBI policy will help insurance companies break away from their conventional rules and attract more, possibly younger drivers with their updated policies.
"The new funding is a recognition that mobile technology is becoming a ubiquitous part of our lives," Katsman said.
You can download Drivewise.ly for iOS or Android. You can also check out their website, Twitter, or Facebook page, for more information.
Follow us on Flipboard, Google News, or Apple News