Here's a complete list of all the latest games dropping this fall
Itching for all the latest video games coming out this fall? We have a list to make you feel more at ease.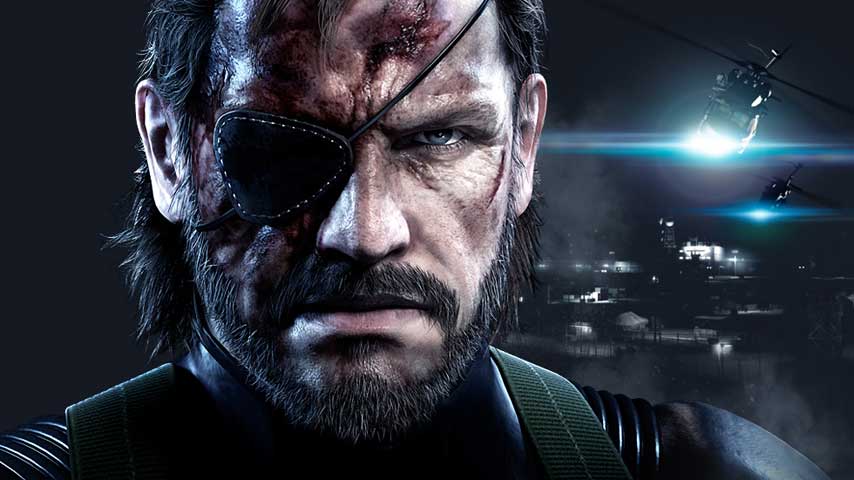 September is almost here! That means that the Fall video game release grind is nearly upon us. There is a sizable list of games that have solid release dates this season, with big names like Metal Gear Solid V and Fallout 4 making their anticipated launches.
It's not hard to take a look at this list and immediately get excited. Also, if you haven't noticed, the Wii U will be getting some love during the season with big games like Super Mario Maker and Xenoblade Chronicles X. Along with all the annual releases (Call of Duty, Assassin's Creed, the 2K sports games), Guitar Hero and Rockband are making returns to current get as well.
With such an awesome list, what games are YOU looking forward to?
SEPTEMBER
September 1
Danganronpa Another Episode: Ultra Despair Girls (PS Vita)
Mad Max (PC, PS4, XBO)
Metal Gear Solid V: The Phantom Pain (PC, PS3, PS4, 360, XBO)
September 8
September 11
Super Mario Maker (Wii U)
September 15
Destiny: The Taken King (PS3, PS4, 360, XBO)
Forza Motorsport 6 (XBO)
NHL 16 (PS4, XBO)
Pro Evolution Soccer 2016 (PC, PS3, PS4)
September 20
Skylanders: Superchargers (All consoles)
September 22
Blood Bowl 2 (PC, PS4, XBO)
FIFA 16 (PC, PS4, XBO)
Soma (PC, PS4)
September 25
Animal Crossing: Happy Home Designer (3DS)
September 27
LEGO Dimensions (All consoles)
September 29
Fallout Anthology (PC)
Might & Magic Heroes VII (PC)
NBA 2K16 (PC, PS3, PS4, 360, XBO)
NBA Live 16 (PS4, XBO)
Persona 4: Dancing All Night (PS Vita)
Sword Coast Legends (PC)
Tony Hawk's Pro Skater 5 (PS4, XBO)
OCTOBER
October 6
Disgaea 5: Alliance of Vengeance (PS4)
Rock Band 4 (PS4, XBO)
October 9
Chibi-Robo!: Zip Lash (3DS)
Uncharted: The Nathan Drake Collection (PS4)
October 13
Dragon Quest Heroes (PS4)
Wasteland 2: Director's Cut (PC, PS4, XBO)
October 16
Yoshi's Woolly World (Wii U)
October 20
Guitar Hero Live (PS3, PS4, Wii U, 360, XBO)
Just Dance 2016 (PS3, PS4, Wii U, 360, XBO)
Tales of Zestiria (PC, PS3, PS4)
October 22
Fatal Frame: Maiden of Black Water (Wii U)
October 23
Assassin's Creed Syndicate (PS4, XBO)
The Legend of Zelda: Triforce Heroes (3DS)
October 27
Halo 5: Guardians (XBO)
WWE 2K16 (PS3, PS4, 360, XBO)
NOVEMBER
November 3
Need for Speed (PC, PS4, XBO)
November 6
Call of Duty: Black Ops III (PC, PS3, PS4, 360, XBO)
Yo-kai Watch (3DS)
November 10
Fallout 4 (PC, PS4, XBO)
Rise of the Tomb Raider (360, XBO)
Tony Hawk's Pro Skater 5 (PS3, 360)
November 17
Star Wars: Battlefront (PC, PS4, XBO)
The Crew: Wild Run (PC, PS4, XBO)
November 20
Pokémon Super Mystery Dungeon (3DS)
Star Fox Zero (Wii U)
November 26
Trackmania Turbo (PC, PS4, XBO)
DECEMBER
December 1
Just Cause 3 (PC, PS4, XBO)
Tom Clancy's Rainbow Six Siege (PC, PS4, XBO)
December 4
Xenoblade Chronicles X (Wii U)
December 8
December 11
Devil's Third (PC, Wii U)
NO ANNOUNCED DATE YET
The Sims 4: Get Together (PC)
XCOM 2 (PC)
Adrift (PC, PS4, XBO)
Cobalt (PC, 360, XBO)
Prison Architect (PC)
I can already hear the sounds of gamers across the world building pyres to give their wallets a viking funeral. Yeah, this is going to be a hell of a quarter…
Follow us on Flipboard, Google News, or Apple News