Finally! You can now upload videos to Twitter via the web
if you're a video fiend, Twitter is now allowing users to upload videos via its web client.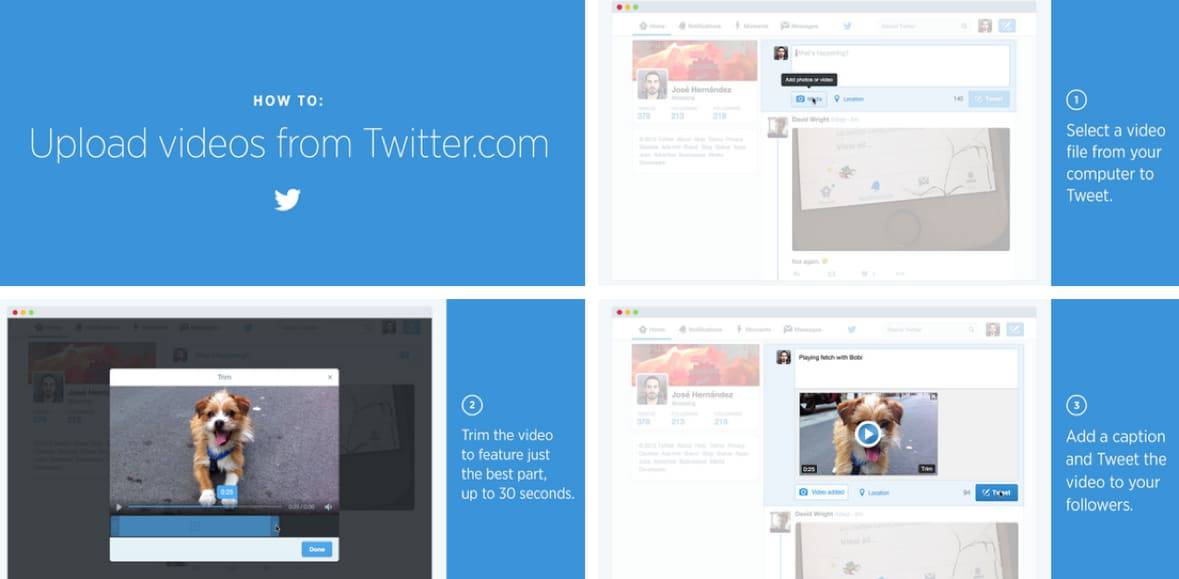 Ladies and gentleman, it's 2015 and Twitter now lets you upload videos on the web. What a time to be alive!
Previously in the past, users could only upload videos via their smartphones. Thanks to a recent announcement today, that's all changing.
Your phone shouldn't have all the fun. Videos can now be uploaded to Twitter via web! 🎬 https://t.co/4Q4rpzUmPh pic.twitter.com/AdqK2U9SRQ

— Twitter (@Twitter) October 8, 2015
According to Twitter's website, there's three different ways to share videos on Twitter:
Record: You can record, edit and share videos from the Twitter app (Twitter for iPhone or Twitter for Android OS 4.1 and higher).
Import: If you use the Twitter for iPhone app, you can import videos from your device.
Upload: You can upload videos to twitter.com.
Keep in mind, videos are limited to 512MB, and if they're over 30 seconds, Twitter will let you edit out any unnecessary footage.
It took some time for Twitter to get this feature rolled out to the web, but alas, it's finally here. Looks like they're trying to boost up video content on its platform to appeal to a wider audience. Let's see how this plays out.
Follow us on Flipboard, Google News, or Apple News