How to find the best candidates for your video game development company
If you're on the hunt for a rockstar for your video game development company, we rounded up some of the best places to find them.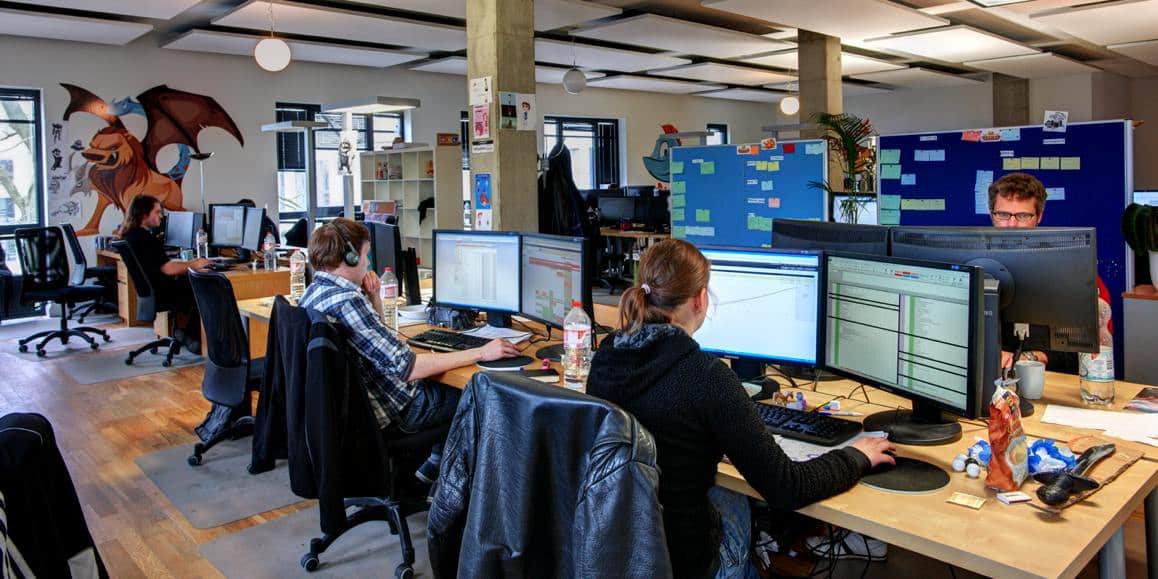 If you're on the hunt for a rockstar for your video game development company, we rounded up some of the best places to find them.
---
Video game industry, and the entertainment industry in general are growing. The value of global entertainment and media market has reached $1.81 trillion, while the value of global video game revenue is $101.62 billion.
Following this data, it is safe to say that video games are continuing to grow, as developers have more advanced techniques on their disposal.
With the demand increasing and more opportunities in game development industry, video game companies have focused on less traditional hiring methods to find new developers. In this article, we will explore how to find most suitable candidates for your video development company.
Through Your Company Website
This can be considered a traditional recruiting method. There is always an option to post a 'Career' button on your company website. Many world renowned companies (not only in the video games industry) are doing it.
There will probably be a lot of candidates, but be sure to put important information and qualifications required to reduce the number of candidates who apply.
Moreover, you can always put additional options to reduce the screening process and ensure only the best and most fitting candidates get to the interview stage.
Recruiting Sites
Recruiting online is definitively experiencing a boom. Many business owners now prefer online recruiting over traditional, face-to-face hiring. Here are some online recruiting sites which may help you to find a right match for your company.
Recruiter connects job seekers, recruiters and employees. The site is more orientated to towards employees who already have a job, so this may be a good option if you want to find a qualified and experienced developer.
This site can be a good choice, since it specializes in tech-jobs and has more than 2 million users with several years of working experience. Dice is also used by several of the world's most powerful companies, namely Amazon and Facebook.
Indeed.com represents one of the largest recruiting sites on the internet, with millions of jobs posted. Due to the huge number of job posted and candidates available there will always be a chance you can find the right candidates, but if you are looking for a more specialized pool of applicants, this site may not be a right solution.
This is a fast growing recruiting site, having 8 million company reviews. It offers a wide range of opportunities for employers, such helping client at promoting their brands and targeting job advertisement to most suitable candidates.
Glassdoor can connect you to candidates who are best for your needs.
Stack Overflow is a platform for professional programmers. So if you are looking for a game programmer for your company, this might be a right choice, due to the number of professionals available.
Social Media
Recruiting on social networks is no longer unusual. The number of managers and companies using social media to find job candidates is constantly increasing. Employees are relying on social media such as Facebook and Twitter to screen through candidates.
Recruiting on Facebook and Twitter can be very advantageous if you want access to a large number of potential candidates, but there are also other social media to consider.
While on social media, you can take to investigate through profiles and conduct a research about your candidates.
Due to the rise of social gaming during recent years, social networks may present a real chance for gaming companies to find potential developers.
Freelancing Sites
Freelancing attracts millions of people and is growing fast. There are several major freelancing sites present online, and most of them offer major opportunities both for small business and companies to find the right person for their needs.
However, compared to other recruiting techniques listed, freelancing can be less advantageous because of the huge international market which could mean less chance to find the right candidate compared to recruiting sites focused on professionals.
Still, there is always the option to find a right candidate and many freelancing sites have highly skilled, professional freelance with years of experience in their niche.
Consider some of these freelancing sites.
The largest freelancing company at the moment, Upwork has over 3 million jobs posted and a huge number of freelancers all over the globe.
Categories such as Web Design, App and Game Development are among the most prominent on the site and there is a large number of experts available.
There is also the option to find experts and to filter search to find freelancers according to their skills.
Another major freelancing site, with almost 20 million employers and freelancers from 247 countries. The site has a unique feature which gives freelancers the opportunity to compete with other freelancers to demonstrate their skills.
Perhaps the best freelancing site when it comes to software developers. Toptal has a rigorous screening process which accepts only the top 3% of developers. The site aims to connect employees with the most talented candidates available.
The site offers top tech talent in Visual, Web, Graphic, Digital, iOS and loge design, as well as developer in almost all categories, including PHP, OpenGL, .NET, iOS, Java, Python and C#.
Conclusion
Depending on your business needs and skills you require, you can choose between full-time experts or part-time developers. A large number of candidates available ensures you always have options, not only regarding the choice of candidates, but also the price you are willing to pay.  
Because of the multiple methods available online, finding best possible candidates for your game development company has never been easier. 
Follow us on Flipboard, Google News, or Apple News