Free Wi-Fi coming to NYC with LinkNYC
Remember pay-phones? NYC is turning all theirs into free Wi-Fi hotspots over the next few years thanks to LinkNYC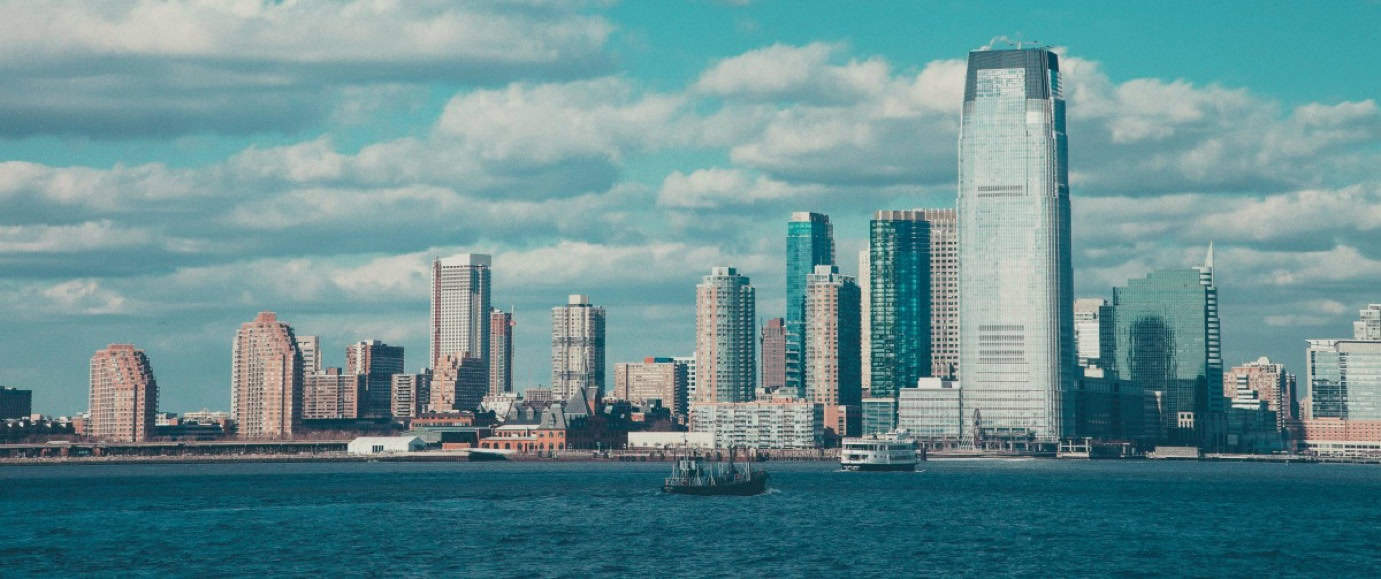 In 2014, LinkNYC first announced its plans to bring free Wi-Fi to public spaces in New York City. The organization, which is a blend of the NYC Mayor's Office of Technology and Innovation, the Department of Information Technology and Telecommunications (DoITT) and CityBridge, has committed to transforming old payphone booths into Wi-Fi hotspots over the next few years.
The first one has already been spotted near Union Square, and 500 are slated to be installed by July of 2016. Across NYC's five boroughs, over 7,500 pay phones will be converted to Links, offering users access to free high-speed Wi-Fi. The program promises to deliver speeds up to four times the FCC's proposed national minimum broadband speed: 25Mbps.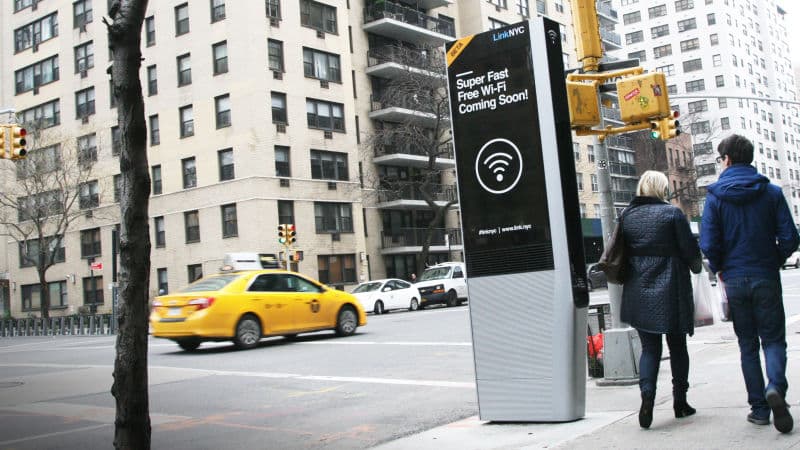 The Wi-Fi's gigabit speed will be available to users up to 400 feet away from each kiosk. In order to access the broadband that each Link provides, users will only have to provide their name and email address to log in. The network will almost certainly allow LinkNYC to see other data from the device, including IP addresses, browser types, device identifiers and full URLs and pages viewed, among other information.
Privacy Is a Concern
Just as Cookies and other online trackers have before, this third party access raises a privacy concern for users. The opportunity for monetizing mobile device data is huge, especially in New York City, where mobile and location-based advertising is one of the biggest industries.
Many companies would take a user's logging into the Wi-Fi as consent to access and sell consumer data to the highest bidder. However, LinkNYC has committed to never accessing PII (Personally Identifiable Information) and to anonymizing whatever it collects. The organization vows that any information it collects will only be used for advertising and to better the system.
"We will never sell your personal information or share with third parties for their use," Link says in their Frequently Asked Questions.
Details, Details, Details
This infrastructural endeavor means big things for the city of New York. It's a big undertaking, from a technological perspective. Besides the cost to build each Link kiosk, the city has to consider labor, continuing design and testing costs, as well as the cost of the tools needed for an industrial-size electrical system.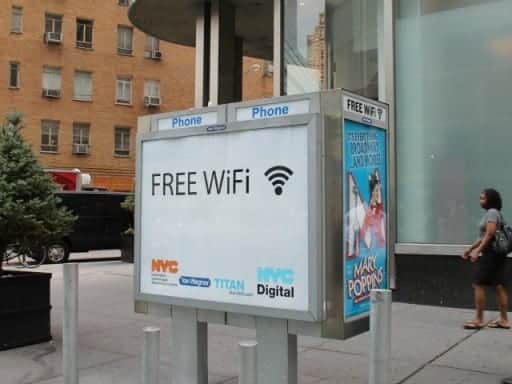 In addition to the Wi-Fi, the Link structures are also slated to eventually include USB ports for charging devices, internet-enabled touchscreens for web browsing and two 55-inch displays for advertising. The city estimates that advertising revenue alone will gross over half a billion dollars over the next 12 years.
The full Link kiosk system is the largest state broadband investment in the country, and will undoubtedly be an ongoing project across the five boroughs that brings New York City to the forefront of technology.
Around the country, broadband speeds are increasing to nearly 12Mbps in the first quarter of 2015. Although the national average 11.9Mbps is still under the proposed minimum speed, the world's broadband speed sits at an average 5Mbps.
Other Countries May Soon Follow
A lot of countries recognize this shift towards the internet as a basic right, and following New York's foray into free internet access, cities across the world are predicted to follow suit. The UN reported in 2011 that denying internet use was a violation of human rights and they have moved towards protecting internet users around the world.
The internet is crucial to many aspects of modern life, and New York City is aiming to be a leader in equal opportunity access. The city and Mayor Bill DeBlasio have made a huge investment in providing accessible internet infrastructure to NYC's 8.5 million residents and all its visitors, effectively changing the game for internet and mobile device users.
Follow us on Flipboard, Google News, or Apple News