Google Assistant adds native controls for more of your smart home devices
Hey, dummy, your home is smarter than you.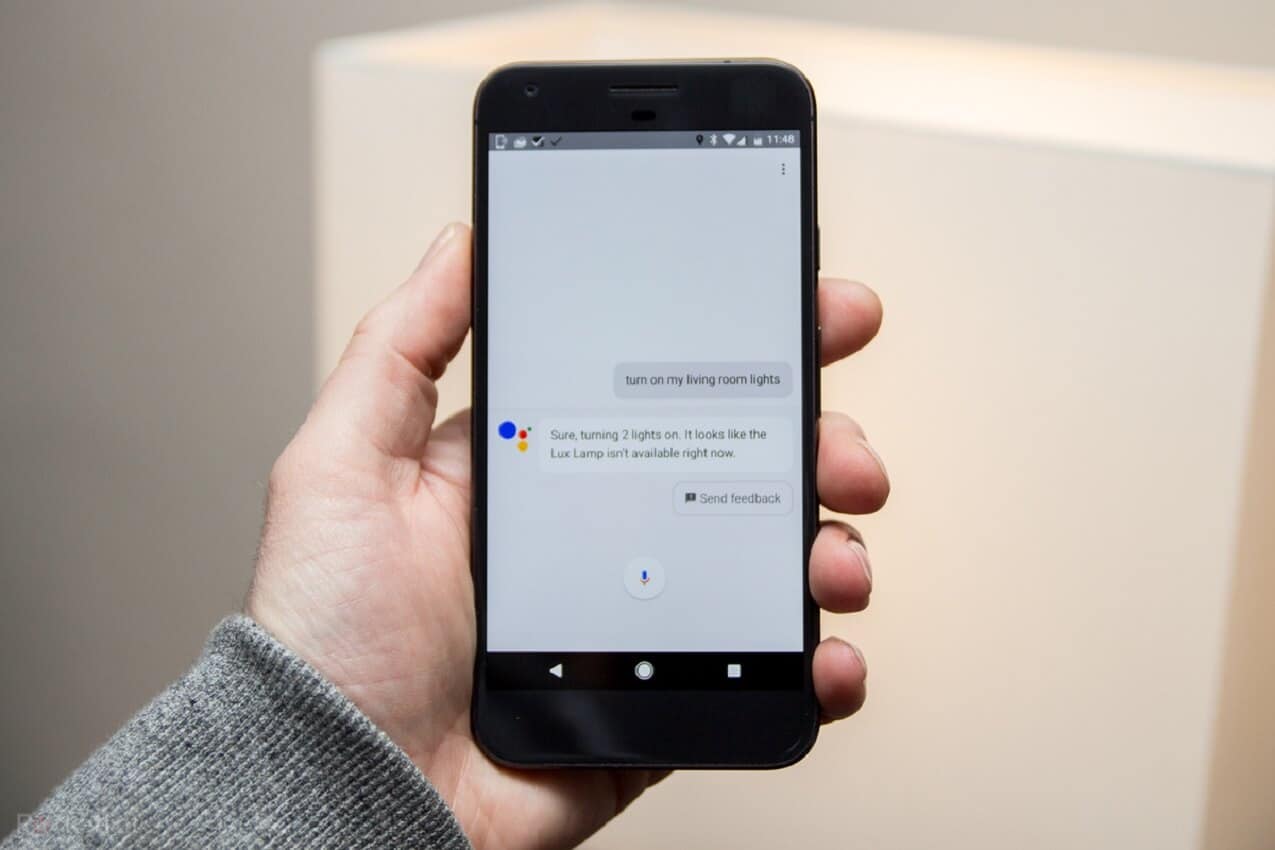 Lost in the shuffle at the annual Google I/O conference yesterday was a small upgrade to Google Assistant that has wider implications for humanity than the death of parachute pants.
While we were all wiping the crust from the corners of our lips over Google Duplex and pondering the future of human complacency under the watchful AI of Google Assistant, Google announced a smart home upgrade to Google Assistant that will add native support for a slew of smart home devices.
Google Assistant has added blinds, kettles, ovens, refrigerators, air purifiers, fans, air conditioners, coffee makers and sprinklers to its growing list of natively supported smart home devices. That is, instead of having to ask Google Home to speak to whatever brand of oven you have (which is so hard to remember), you can now skip that part of the command and just ask Google to do it. Google Assistant hit 5,000 supported devices, up from 1,500 in January. That's 5,000 things that will make sure you never have to get up from the couch.
Sure, you might have to put something in the oven or look out the window or jump through the sprinkler, but at least Google will have turned it all on for you. Though I don't know anyone who has IoT window blinds, I've seen them in movies so they must exist.
The point is that we're nearing that future in which we just talk to our devices and they do the thing we want them to do. But what happens when that doesn't work? Will we have forgotten how to operate devices manually? Will they even operate manually? It's like when someone gets into my car and doesn't know how to turn the handle to get the window to roll down.
Additionally, Google Assistant has added a few new "traits" to the command lines. Fan speed, temp control, and locator are smart home commands that control the obvious things. Fan speed, oven temperature (or anything else that has that temperature setting, like warming vibrators) and locator for things like Bluetooth trackers.
While you might not have a home full of smart home devices, it's only a matter of time before the only ones available on the market are ones that have to be controlled via a third party voice option. Because there must be millions of people sitting around wishing they had an IoT kettle. Who still uses a kettle? Does your grandma want an IoT kettle?
It makes sense to have voice commands to control the air conditioner, no one likes you fucking with the thermostat, especially not your dad. Google Assistant controlling the oven is up for debate, raise your hand if you routinely forget to turn the oven off. As for the nearly 5,000 other smart devices, it's up to how you want to live your life. Especially when the day comes when we no longer know how to operate these devices without Google Assistant.
Smart home, dumb occupant.
Follow us on Flipboard, Google News, or Apple News