GTA V gets new content on consoles, but another delayed release date on PC
We got good news and some bad news regarding GTA V. Read on below to find out what it's all about.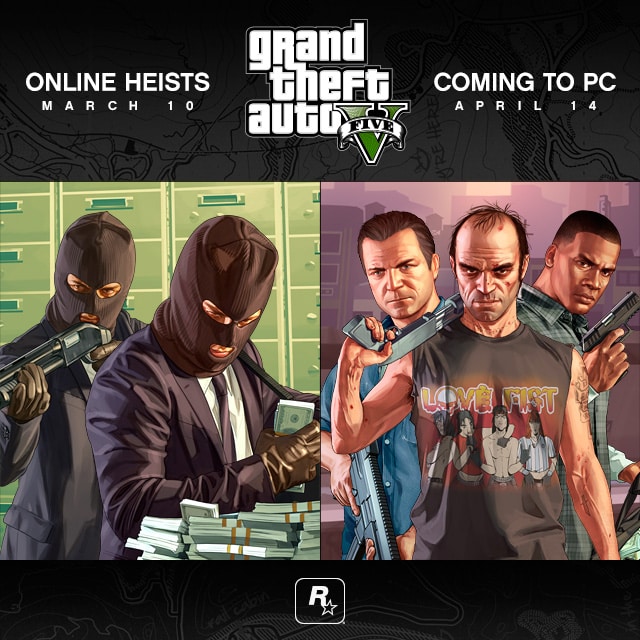 Today on the Rockstar Games website, the studio announced some long awaited news for GTA V fans on console, while disappointing PC hopefuls. First, for GTA Online, the multiplayer component to the popular game, "Heists" will be available on March 10th. Heists are cooperative missions requiring four players to complete. The Heists will give your team the ability to pull off a string of robberies across Los Santos and Blaine County. Rockstar has indicated that the Heists are "multi-part" and "intense." It's frustrating to some players though, seeing how the game released in September 2013 for Xbox 360 and Playstation 3. There are many who had waited patiently for Heists to be implemented in GTA Online, but with the fickleness of gamers, one has to wonder how much of a community is left on the last generation hardware.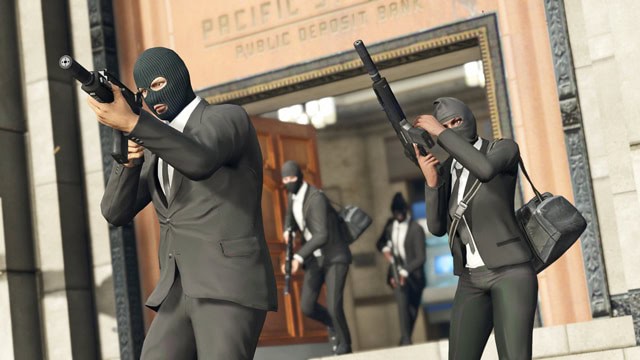 The other bit of news is the announcement of yet another delay to GTA V for PC. The new date, after what's now the third delay to the title, will be April 14th, pushing back the expected release by three more weeks. Rockstar explained that, "a bit more time is needed to ensure that the game is as polished as possible, and to make certain that both Heists and the GTA Online experience are ready to roll out on day one for PC."
To offset the disappointment, Rockstar is agreeing to give anybody who has preordered on PC an additional $200,000 to use in GTA Online, a gesture they've used before when having to pacify fans, considering the total now stands at a whopping $1.5 million for players to use in-game if they've preordered. If you are interested in pre-ordering the game you can get finance from knightfinance. Rockstar also commented that additional features and information will be made available over the next few weeks.
Hopefully it's not another delay.
Follow us on Flipboard, Google News, or Apple News