Gutsy lets you tell your friends what you really think of them
Gutsy is a place where friends are encouraged to be honest with one another, so that everyone can pursue their better self.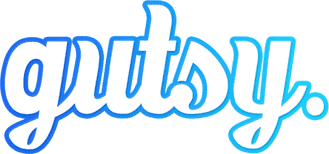 Let's face it, if we were able to tell our friends the things we hate most about them, we probably wouldn't have too many of them. Imagine being able to tell your bestie that their breath reeks like dog poop, or how your boyfriend treats you like a dumpster fire. C'mon people, we're only human. If you feel bad about it, don't. They probably have some nasty things to say about you, too.
Thanks to the wonders of technology, we no longer have to wonder what judgments friends have against us. Gutsy is an iPhone app that helps you discover what your friends really think about you, eliminating the guessing game.
Gutsy coins themselves as "a concept full of possibilities, aiming to help each individual in their quest for belonging and understanding, and in the development of their best possible self." Their solution? Have your friends answer truthful questions in an honest and respectable anonymous platform.
Here's how it works: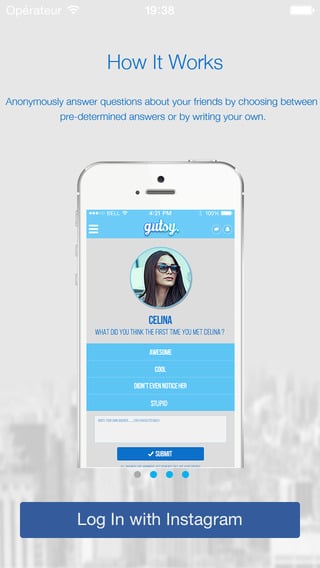 It's pretty simple, really. The app connects you to anyone who has the app and an Instagram account. From there, you're presented with friends. You can select another friend by swiping to the right, or answer the question by swiping to the left. You can reply to a question with a pre-determined answer or by writing your own. You can even go as far as sending the person a message, but you only get one crack at it, so be sure it's worth it.
Gutsy takes a hard stance on their app's anonymity functionality, clearly stating on their website, "Gutsy avoids the negative "snowball effect" often associated with anonymous public commenting by using one-on-one peer review, where only the two people involved interact. By keeping those answers strictly between two people, Gutsy avoids bias, and instead gives you the chance to hear numerous single opinions."
Follow us on Flipboard, Google News, or Apple News