Here's a Pizza Hut box from Japan that turns into an impromptu projector
What better way to spend a Tuesday night than stuffing your face full of Pizza Hut watching some of your favorite movies?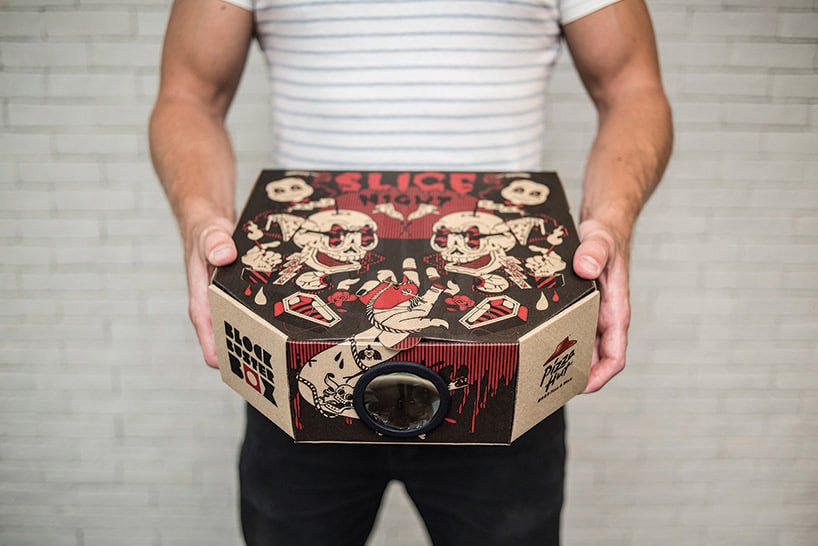 Pizzas and home video binging, what better partners can there be? Realizing this winning formula, Pizza Hut's Hong Kong branch teamed up with the Ogilvy & Mathers Group, also in Hong Kong, to conjure up the Pizza Hut Blockbuster Set. This particular limited edition box was specifically designed both inside and out to bring your favorite films or TV shows to life by projecting them on any wall, while at the same time safely nested that favorite living room video watching grub of all time.
[interaction id="5575d1f361d08a2d4b9a9440″]
Follow us on Flipboard, Google News, or Apple News