Here's a screen protector that gives iPhone users an easier back button
If there's one thing most people hate about the iPhone, it's the back button. This little screen protector is looking to change that.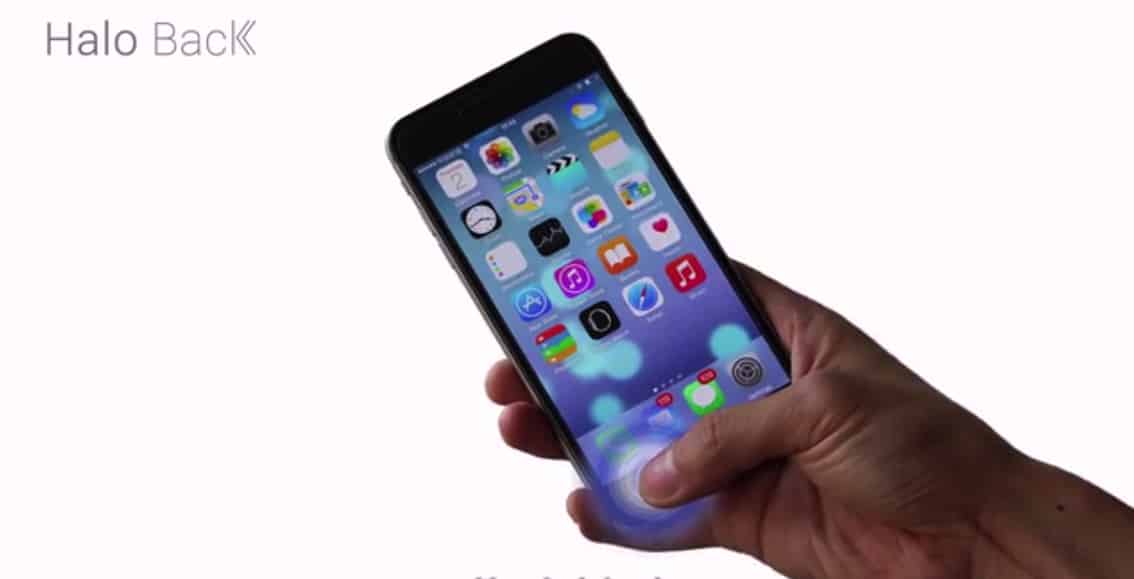 Let's face it, the iPhone 6 is a giant phone, not to mention the 6 Plus. It's an amazing device, don't get me wrong, but being able to navigate it with one hand can prove to be difficult. Try reaching for the back button on the upper left corner and you'll see what I'm talking about. Not only is it hard, but it can also cause you to drop your phone, especially if you have small hands.
Ready for the simple solution looking to solve the problem?
Meet Halo Back, the world's first smart screen protector currently being funded on Kickstarter. That's it, a screen protector.
Alright, to give it some credit, it is a great idea. Halo Back essentially adds an invisible back button on top of the screen protector, similar to what you would find on an Android layout. It does this by adding a circuit layer to the screen protector, passing current anytime the lower left corner of the phone is pressed.
The beauty of all this is that Halo Back is a simple solution to the dreadful back iOS button, all in the form of a simple screen protector. The Kickstarter project has already surpassed its $20,00 goal and should expect to ship sometime in August. Halo Back will be selling for $49 when it's made available to the public. For more information, check out their Kickstarter page here.
Follow us on Flipboard, Google News, or Apple News