Here's your invitation to Boston's biggest tech party going down June 11 – Boston TechJam
On June 11, 2015 the third annual Boston TechJam will return to Boston's City Hall Plaza to gather a diverse group of Boston-area entrepreneurs and startups.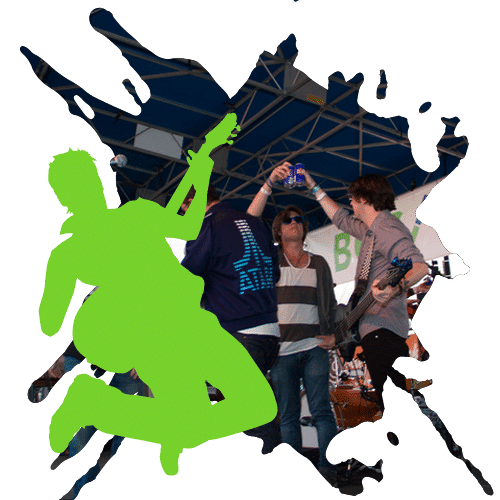 If you're in Boston next Thursday and looking to get your fill of the regions technology ecosystem, head on over to Boston's City Hall Plaza on June 11 for the third annual Boston TechJam.
If you're not familiar with Boston TechJam, it's an event that gives anyone who loves tech or innovation the opportunity to see what's coming out of Boston. On top of getting a sneak peek of all the up and coming startups sprouting up, it's also a great way to network with Boston-area entrepreneurs, startups, established tech and tech-enabled companies, and venture capitalists. Not to mention it's a really good time too. I know, I went last year, along with 3,000 other people.
Even the Mayor of Boston, Marty Walsh, is making an appearance:
"Boston is a national leader as a creative, technology-driven incubator for innovators. New ideas gain traction here, because we're both open and engaged in solving real problems with creative ideas. Boston TechJam allows local talent to come together, learn and share technology, and we look forward to continuing our commitment to fostering and strengthening a culture of creators and trailblazers."
The Pitch Off
What's a tech event without a pitch off? At 5 PM, eleven startups are taking the stage for the "Building a Better Boston" Showcase & Pitch Tournament. Each startup get's 60 seconds  on stage to describe how they're making an impact on the region. From there, they'll get two minutes pitch their startup to the judges, which in this case, is the crowd. Nothing better than pure democracy.
Here's some of the startups taking the stage for the "Building a Better Boston" pitch off on June 11:
Bolt & DipJar, which provides a cashless tip jar for businesses
Constant Contact's SMB InnoLoft & FamilyID, dedicated to connecting people with programs and activities through a centralized online marketplace
Impact Hub Boston & CleanPower Perks, which rewards people and celebrates brands for using clean energy
Blade & Drafted, a mobile app that makes referral based hiring fun and rewarding
LearnLaunch & Education Modified, which creates research-based, user-friendly teaching tools for students with special needs through the use of technology
FinTech Sandbox & Elsen, a high performance computing engine built to solve complex computational challenges
Healthbox & GoodLux Technology, a wearable device + app invented by doctors that supports depression and insomnia treatment
Greentown Labs & MetaComb, a provider of sustainable building and shipping materials
Raizlabs XLR8 & Rhinobird.tv, a people-driven live video network
MassChallenge & 3derm, which makes dermatology efficient and accessible to all patients
TechStars & indico, which turns raw text and image into human insight
"On the main stage we'll have such an incredible range of local accelerators and startups delivering their best pitches and showcasing what makes Boston the best place on earth to start and scale companies," said Jay Batson, Boston TechJam pitch showcase moderator and angel investor and Acquia co-founder.  "Boston TechJam attendees will be blown away by the diversity and depth of talent and ideas. The entreprenuers presenting are truly world-class and they represent the innovation culture that makes our region so special.

After the startups and incubators share how they're helping to build a better Boston, soon to be announced Boston tech visionaries will take the stage, sharing with the 3,000-plus Boston TechJam attendees what they believe it takes to start and grow a company in Boston.

The event takes place on June 11 and only $10 bucks for admission, with 100 percent of admissions supporting computing education in Massachusetts through the MassTLC Education Foundation. For more information visit their page here.

Follow us on Flipboard, Google News, or Apple News