8 apps you should be utilizing when traveling
Traveling has never been easier due to all these amazing apps out there. Check out 8 of our favorites!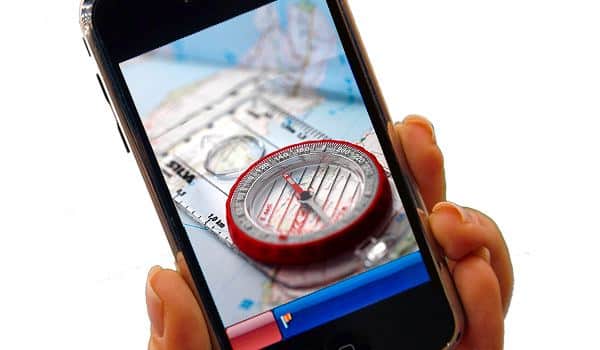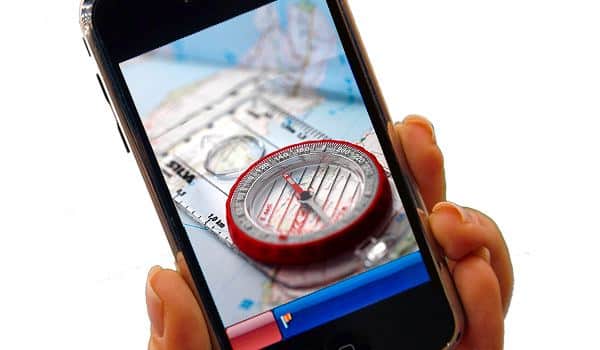 Money, spare pocket change or an old-fashioned map are helpful tools when traveling, of course, but one's smartphone is the most important tool to have in your pocket these days. Choosing the appropriate apps to complement your trip is essential to staying on budget while squeezing in all that you can do.
I am no stranger to travel and traveling alone for that matter. Typically, I don't plan my getaways too far in advance. To me, the excitement still lies in the unknown, and following the locals – as well as my trusty smartphone – has helped me enjoy a number of successful getaways.
I spent the last week in Chicagoland bouncing around from neighborhood to neighborhood, feeling out what each had to offer in terms of food, shopping, solace and community. All of my exploration was made possible by using some of my favorite travel apps. I worked out of coffee shops, shopped, took yoga classes, indulged in a manicure and pedicure, ordered gluten-free, deep-dish take-out, bought tickets to a show, conversed with locals, booked hotel rooms and more, all from my smartphone.
Here are the apps that got me through my latest getaway:
Hotel Tonight:


I love this app. Although, I had friends to stay with in Chicago, the thought of a white-linen bed versus a couch was too tempting. Hotel Tonight unleashes deals in cities around the world at either 9 a.m. or 12 p.m. daily (depending on which city you are in). The site ranks hotels based on categories: Basic, Luxe, Charming, Classic, Solid, Hip and so on. During my time in Chicago I spent nights in Classic, Luxe and Hip hotels, all of which were offered at extremely low prices. With my credit card information already stored into the app, making a reservation was as easy as rolling over in the morning, grabbing my smartphone and hitting the "BOOK" button to reserve my stay.
Meet Therabody's All-New TheraFace Mask
TheraFace Mask is a breakthrough FDA-cleared LED skincare mask with added tension-relieving vibration therapy. Clinically proven results include firmer, smoother, healthier-looking skin with a visible reduction in fine lines, wrinkles, and uneven tone in as little as 8 weeks
Of course, there are other ways to book hotels last minute. I consulted JetSetter every morning, as well, to see what deals they had to offer; but alas old habits die hard. (and Hotel Tonight had better deals in addition to being easier to navigate).
MINDBODY Connect:


Gone are the days of not working out while on vacation. Going to the hotel gym is always a great choice, as is running in the local park, or in this case off of Lake Shore Drive alongside the great Lake Michigan. However, some people, myself included, enjoy a guided work-out. For me, yoga and meditation were musts while being away. Through MINDBODY I was able to book classes in Ashtanga, Vinyasa and Kundalini. If desired, the MINDBODY app would also lead me to CrossFit, Pilates or other group exercises. I could also book private training sessions from the app.
In addition, MINDBODY is where I was able to book my manicure and pedicure. I wound up with a fabulously wonderful man who boasted stories of that time he did Lady Gaga's nails and how frequently he was called in to do the unofficial Queen of Chicago, Oprah's.
YELP!


Eek! I am by myself! I don't know where to go! The concierge just keeps recommending tourist traps. THIS IS GOING TO END IN A TOUR OF CHAIN RESTAURANTS. YELP!
And so I did. More so than I normally do in fact. I am not one of those people who write reviews but I am grateful for those who take the time to do so. Each morning I explored a new coffee spot, each evening I dined somewhere new and while with friends on the beach I very easily made a reservation through OpenTable which is YELP's third party choice for last minute table finds. Reviews were fairly spot on to all my experiences.
My favorite discovery while in Chicago? Gluten-free, deep-dish pizza delivery available till 5 a.m. (And no, I ordered around midnight thank you).
Instagram:


Visual documentation that allows my mother know that I am safe, sound and having a great time.
Transit Stop:


TransitStop is unique to Chicago because it notifies you of L schedule and includes a map of the transit system. Right down to the minute, I knew when to catch the Brown line out to Lakeview. Many cities have an app unique to their transit system. I use one at home in Boston as well.
Bandsintown:


Bandsintown simply lets you know when your favorite bands are in town. Running off your iPod collection as well as your sound choices when you sign up, Bandsintown will recommend shows and remind you of when, you guessed it, bands are in town. I discovered that Chicago loves their summer concerts and festivals. While I was in town so was Billy Joel, Phish, Beck, Schoolboy Q, Kendrick Lamar, Grimes, St. Vincent, Sun Kil Moon, Pusha T, Neutral Milk Hotel and many, many more.
Yeti Chat:


I read about Yeti Chat before taking off for Chicago. I really wanted to love this app and I do, think it has potential but it has yet to be reached. Yeti Chat, through GPS links you with other people around you. Yeti Chat is for the solo traveller or person on the go who simply wants to have a conversation with a like-minded individual. You snap a picture of where you are or what you are doing, put in a caption and upload it to the picture stream. Other users can than join your conversations. I was about 6 months late to all the conversations that someone started in Chicago. Most of the conversations I tried to join were pictures that had snow in them. Since I was trying to go to the beach I figured no one around me was using Yeti Chat. There were several "entrepreneurs" who posted pictures of coffee mugs looking for people who wanted to chat tech and such but I was on vacation.
So, I did what any other lonely and curious about what the local travelers would have to say and I re-activated my Tinder account.
Tinder:


I've been off Tinder for a short while now but with my failed experience with Yeti Chat and the urge of sheer lonely boredom I reactivated. I've Tindered on the road before. All of which results in conversations, recommendations and unanswered propositions. I for one, believe that it is a pretty good insight to what the personality of the community is like. I also engaged with a many other travelers, most of whom were from New York City. What I took away from my Tinder in Chicago experience is that Chicago is a fairly artistically driven town. Chicago is also a town of very tall, very tall men. It was also nice for once to not have to swipe left with anyone wearing a Patriots or any of those trashy teams from the NFC East. I'm looking at you Eagles, Redskins and Cowgirls.
Follow us on Flipboard, Google News, or Apple News