Lenovo announces a $130 PC stick that connects to any display via HDMI
Need a PC but without all the clutter? Lenovo just released a PC in a stick for $140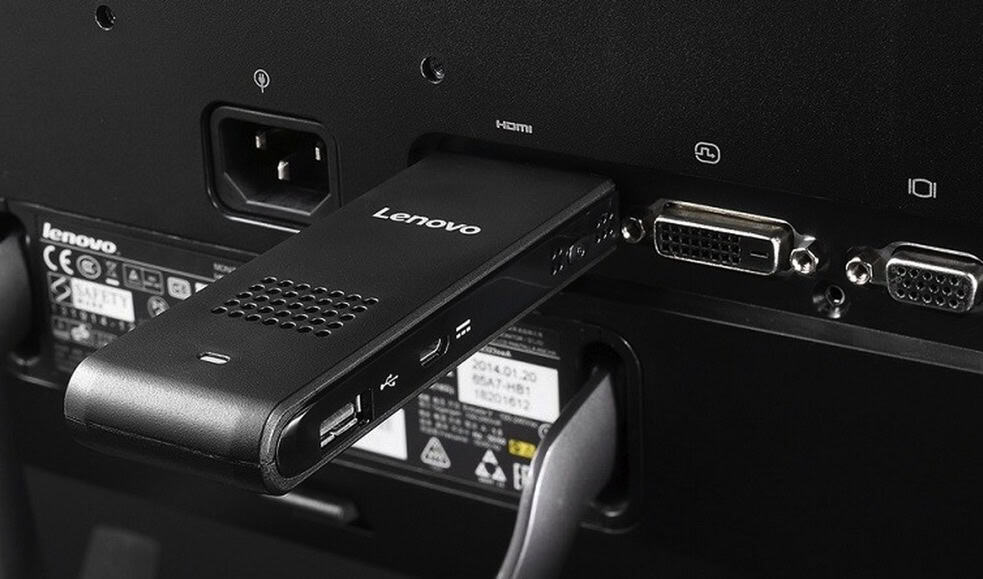 Remember when PC's used to take up your whole desk? Well, those days are long gone, and this new $130 Windows PC stick from Lenovo is a perfect example of why.
The company recently announced its Ideacenter Stick 300, a Windows machine that connects to any display via an HDMI input.
The device comes with a slew of spec levels, including up to 32GB of storage, 2GB of RAM, Bluetooth 4.0, SD card reader, Wi-Fi 802.11 b/g/n, and a single Micro USB port. Out of the box it runs on Windows 8.1, along with a free upgrade to Windows 10 when it's released.
For a $140 you can't go wrong. If you're one of the people who mirror their PC onto their TV's, this is  a sure bet. It could also be used when you're traveling too. Instead of lugging around a laptop or tablet, just slide this in your pocket and you're good to go.  Is this the future of the PC? Probably not, but it's certainly a step in the right direction.
No launch date has been set yet, but you can find it on Lenovo's online store soon.
Follow us on Flipboard, Google News, or Apple News