MacBook Pro Touch Bar review roundup – Not as cool as everyone originally thought
A ton of reviews were just published for Apple's new MacBook Pro laptop featuring its new Touch Bar. Here's what the critics have to say about it.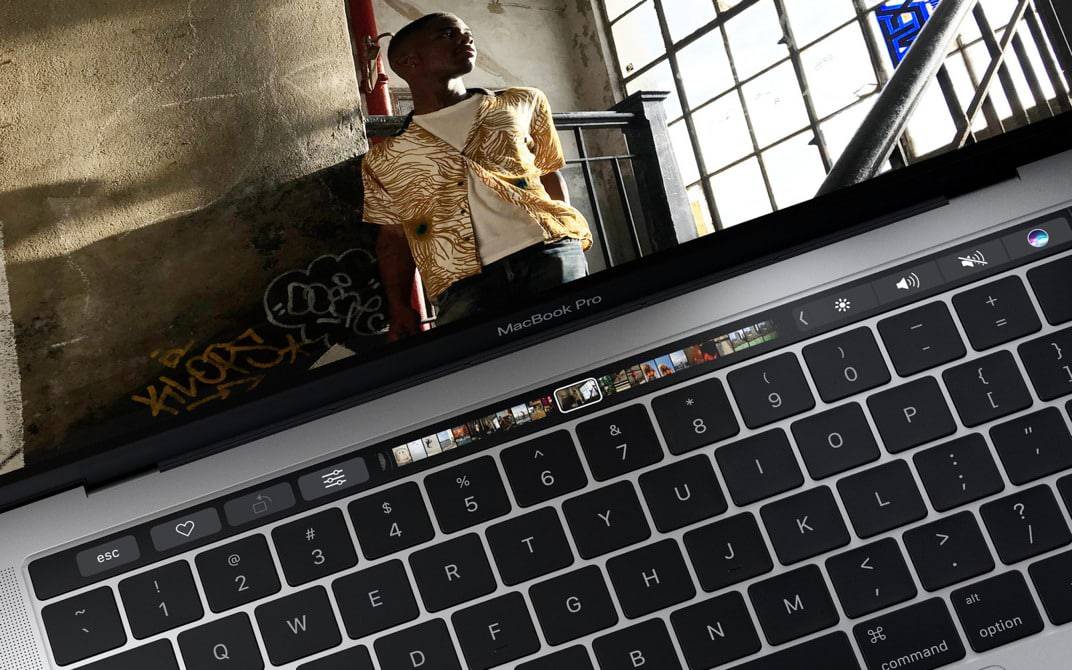 A ton of reviews were just published for Apple's new MacBook Pro laptop featuring its new Touch Bar. Here's what the critics have to say about it.
---
The new MacBook Pro is finally here. Well, at least one of them. The other, which features Apple's latest innovation, the Touch Bar, is making its review rounds at some of the biggest tech publications and we rounded up their thoughts into one quick digestible post.
Here's some highlights from the reviews around the web for the 13-inch and 15-inch MacBook Pro with the Touch Bar.
The Verge
When it comes to reviewing Apple products, The Verge is one of the best at it. Their previous review of the latest MacBook Pro dived deep into the hardware and performance. This review is mostly dedicated to the Touch Bar:
The good news is that the Touch Bar's interface is all software. It can be updated and refined and improved. I suspect it'll take a little while before Apple and third-party developers find the best use for each of their specific apps, but I hope they'll learn quickly that there's a fine line between presenting helpful options and overwhelming their users. Apple and developers will also have to decide who the Touch Bar is for: pros or amateurs. Many of us are already familiar with keyboard shortcuts in the apps we're using, and so far I've found that forcing myself to use the Touch Bar tends to slow me down.
The Wall Street Journal
When it comes to recommending the new MBP to new or existing potential buyers, Joanna Stern cuts straight to the point:
So how do you decide? Do you invest in the present—the "old" MacBook Pro with performance, good-enough portability, a keyboard to cherish and lots of ports? Or do you invest in the future—a beautiful, highly portable machine with new tricks? Or maybe you do what I'm doing: Stare down at your three-year-old laptop and wonder if you can tough it out another year or two while this sorts itself out.
CNNMoney
A lot of people are planning to purchase the new MBP just because of the new Touch Bar, however, Samantha Murphy Kelly has some wise words to potential buyers:
Overall, the latest version of the MacBook Pro is all about the Touch Bar. Is the novel concept reason enough to purchase the new MacBook Pro? No. But it's a sweet bonus to arguably the best performing laptop on the market.

If you're debating whether the extra $300 for the Touch Bar and TouchID is worth it, it depends what kind of user you are. Sure, both features are handy, but they're more of a bonus than a necessity. The pricier model will also give you a faster processor and two more Thunderbolt ports (a plus if you need to connect to more displays).

Then again, if these qualifications aren't appealing and you're not doing a ton of intensive work, such as video or photo editing, you're probably better off with a cheaper MacBook Air.
Engadget
Dana Wollman is someone who's been waiting to upgrade to a new MacBook Pro for quite some time. Unfortunately, this new laptop isn't what she was hoping for:
I'm one of many Mac owners out there who has been waiting for Apple to upgrade the MacBook Pro line. Now that it finally has, I find the new laptop isn't quite what I wanted. For me, the ideal MacBook Pro is actually a mashup between this and last year's model. Let me keep my full-size USB ports, and my function keys, and my longer battery life, but stick with this thinner and lighter design. Stick with this improved display, Touch ID sensor, fast disk performance and more robust audio quality. For me, this is both a step forward and a step backward.
SlashGear
If you're a performance hog, Chris Davies of SlashGear recommends waiting another year:
I can't help but imagine a 2017 MacBook Pro with Kaby Lake processors and several months of developers getting to grips with the potential of Touch ID and the Touch Bar. As it stands today, though, the dongle frustration and the fact that you really need to pay $1799 or more – the entry-level 13-inch misses out too much, in my opinion, to be worth considering – are outweighed by the improvements in graphics, the excellent build quality, and the promise its unique hardware coupled with macOS represents.
Gizmodo
Christana Warren doesn't hold back when calling the new Touch Bar a gimmick. Actually, she goes in hard on it:
In the end, real story with the MacBook Pro is the Touch Bar. It's somewhat useful, but it's still so undersupported for apps beyond Apple's that, at least for right now, the Touch Bar is not reason enough to get a new MacBook Pro. Particularly if you're already satisfied with the performance of your existing machine. If you need a new MacBook Pro and you can't wait for the Kaby Lake refreshes already rumored, the benefits of the internal specs matched with the cool-factor of the Touch Bar make this a good Mac. For everyone else this is a gimmick on a very good, way too expensive laptop.
Mashable
In Lance Ulanoff's review, it essentially all comes down to price:
Apple will never win awards for affordability. This 256GB of storage, 8GB of RAM, Core i5 system starts at $1,799 — $300 more than the entry-level, traditional function-key sporting MacBook Pro. There are cheaper Windows 10 systems out there that offer better specs and full touchscreens. A 13-inch Core i7 HP Spectre x360, for instance, lists for $1,149.99 (the Mac offers slightly better graphics, an Intel HD Graphics 550 as opposed to the 520). If, however, you are a Mac fan, this is an excellent upgrade with a fascinating and highly extensible new Touch Bar
There's a ton of reviews out there and we'll be updating this post as they come in. If you're not keen on coming back, a simple Goole search should suffice as well.
Follow us on Flipboard, Google News, or Apple News