McDonald's has a new ATM in Boston that spits out Big Macs
A McDonald's in Boston is introducing this (literal) fast food concept.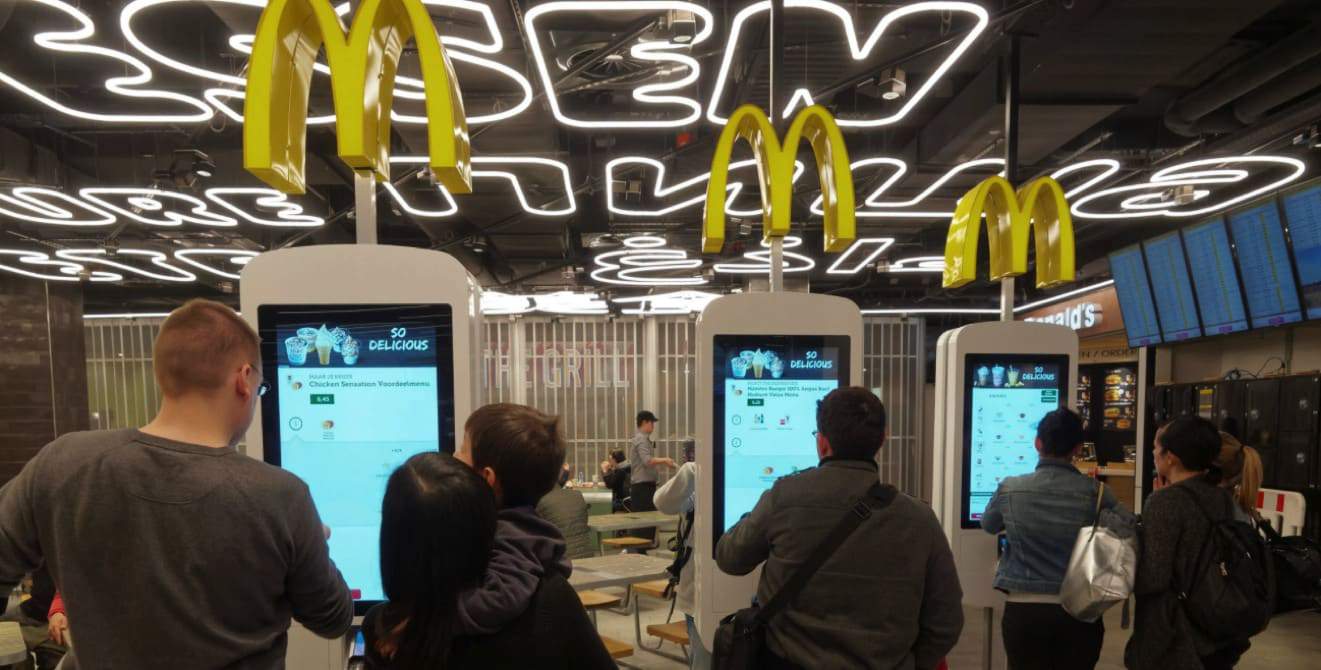 A McDonald's in Boston is introducing this (literal) fast food concept. 
---
McDonald's in Kenmore Square is showing off a new, almost futuristic, notion to the ever-popular burger-and-fry chain. The restaurant is displaying a Big Mac ATM, as reported by the Boston Globe.
On January 31st, 2017 and from 11 a.m. to 2 p.m., the McDonald's will have the machine in their store, according to Eater. Customers will be able to receive McDonald's signature sandwich. They will also be giving the new Mac Jr. and Grand Macs as well.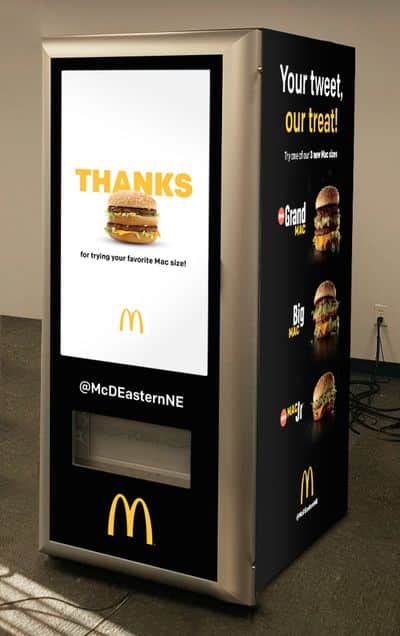 The customized and automated machine is something seen out of a sci-fi film. Customers will have their food delivered right to them in that moment. It is similar to the "Spyce Kitchen," a restaurant full of automated robots created by MIT students. Other restaurants across the country, such as Easta in San Francisco, experiment with the thought of ordering a meal without employee interaction.
Vince Spadea, a McDonald's franchise owner in the Boston area, is confident the idea will be a successful one.
"It's really just a fun way to be modern and progressive," said Spadea. "I think we'll have lines out the door."
McDonald's has no future plans to utilize this creative machine in other stores. However, it should be seen as a fresh take on marketing their new products.
Interestingly, the Big Mac sandwiches will be for free. Although, as the old saying goes, "there is no such thing as a free lunch."
However, the Big Mac ATM has a price…

In order to receive a sandwich, the ATM will ask the customer to put in their Twitter handle. After punching in the information, a Tweet will be made on the person's profile. The Tweet will simply say, "Check out the new Big Mac."
Customers who have Twitter will be turning their accounts into free advertising for the fast food giant. A quick tweet for some food is a fair trade for many students in the area looking for a quick bite.
► Boston Globe
Follow us on Flipboard, Google News, or Apple News