Meerkat is an iOS app that lets you live-stream video to your friends on Twitter
Meerkat may be the fastest and easiest way to live stream video to your friends.
When an app goes viral these days, it really goes viral. This seems to be the case with Meerkat, an iOS app that allows you tweet live video from your smartphone to your Twitter followers. The app first made an appearance on ProductHunt and from there it spread like wildfire, getting coverage in publications such as The Next Web and TechCrunch. So naturally, I wanted to see what the big fuss was about.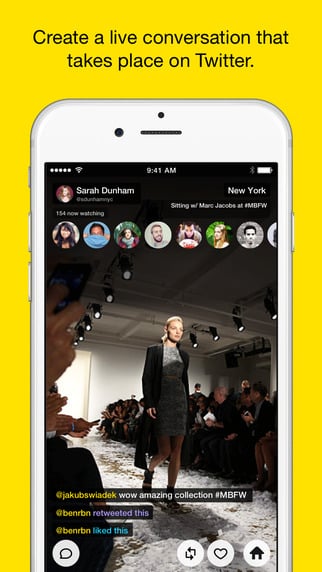 So what is it exactly? So let's say you're at an exclusive event, or witnessing an amazing sight, and you want to share what you're seeing with the rest of your followers. Normally what you would do is just record it and upload what you just captured at a later time. Meerkat cuts that all out and feeds it live directly to your followers at the tap of a button. It's like Twitch or what JustIn.tv used to do but it is linked directly to your Twitter account.
As soon as a feed is being recorded, a link is automatically tweeted out to all of your Twitter followers. If any of your friends are on Meerkat they'll get a notification informing them that you're live. You can even comment and "like" streams if you have the app downloaded.
Live feeds don't last forever, and in Meerkat's case it is no different. Streams can't be watched again. However, the person responsible for streaming a feed has the option of saving the footage to their phone afterwards, this way you users can optionally upload the video to YouTube.
Since the app is so tightly integrated with Twitter, setting up is as simple as logging onto to Twitter. After checking out a few of my friends streams, I found the streams to be pretty decent in picture.
Although this isn't the first app to tackle live streams – TwitCam and the Livestream app were around first – this is definitely the most user friendly option out there. The app is currently only available on iOS and plans for a Android release are unclear at this point, but they should definitely get on that.
Follow us on Flipboard, Google News, or Apple News