Meet Alex Wulff, a 16-year old app developer looking to make a difference
Some high school students are into sports or hanging out, and there's Alex Wulff, who's been developing apps since he was in the 8th grade.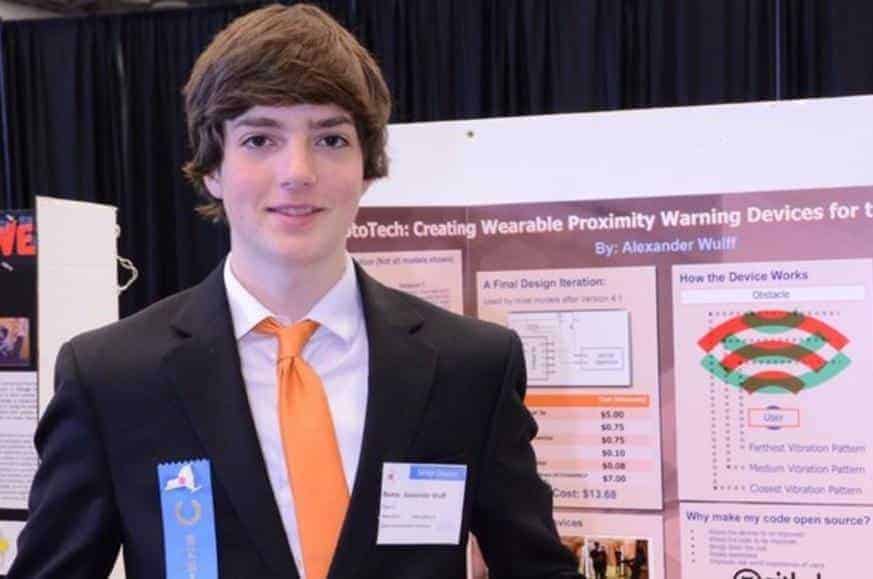 Some high school students are into sports or just hanging out, and there's Alex Wulff, who's been developing apps since he was in the 8th grade. 
---
Alex Wulff is a high school junior from Syracuse, New York. Wulff is a student athlete at his high school, however, his true passion lies with technology. Specifically, he develops smartphone apps for iOS
"I started developing applications mainly because I thought that it would be cool if I could show my friends that I programmed my own iPhone app," Wulff said. He remembers starting development on his own apps, "probably back in 8th grade."
Wulff also has another major project in the works which is going to help those who are visually impaired.
HaptoTech, a long running and inspirational project
Wulff wants to help those who have trouble seeing or who struggle everyday with blindness. It is here he started to create HaptoTech, an open source program which is designed for those who are visually impaired or blind.
"The inspiration for HaptoTech was simply observing blind individuals navigate our world," he said. "Often I would see a blind person using a white cane to walk around, and it struck me one time that I could use my knowledge of electronics to make a device that could improve this concept."
HaptoTech is Wulff's current extensive assignment. For HaptoTech, he is creating and developing small appliances in where a person who is visually impaired will wear them and it will send senor-based vibrations to warn the person of nearby objects.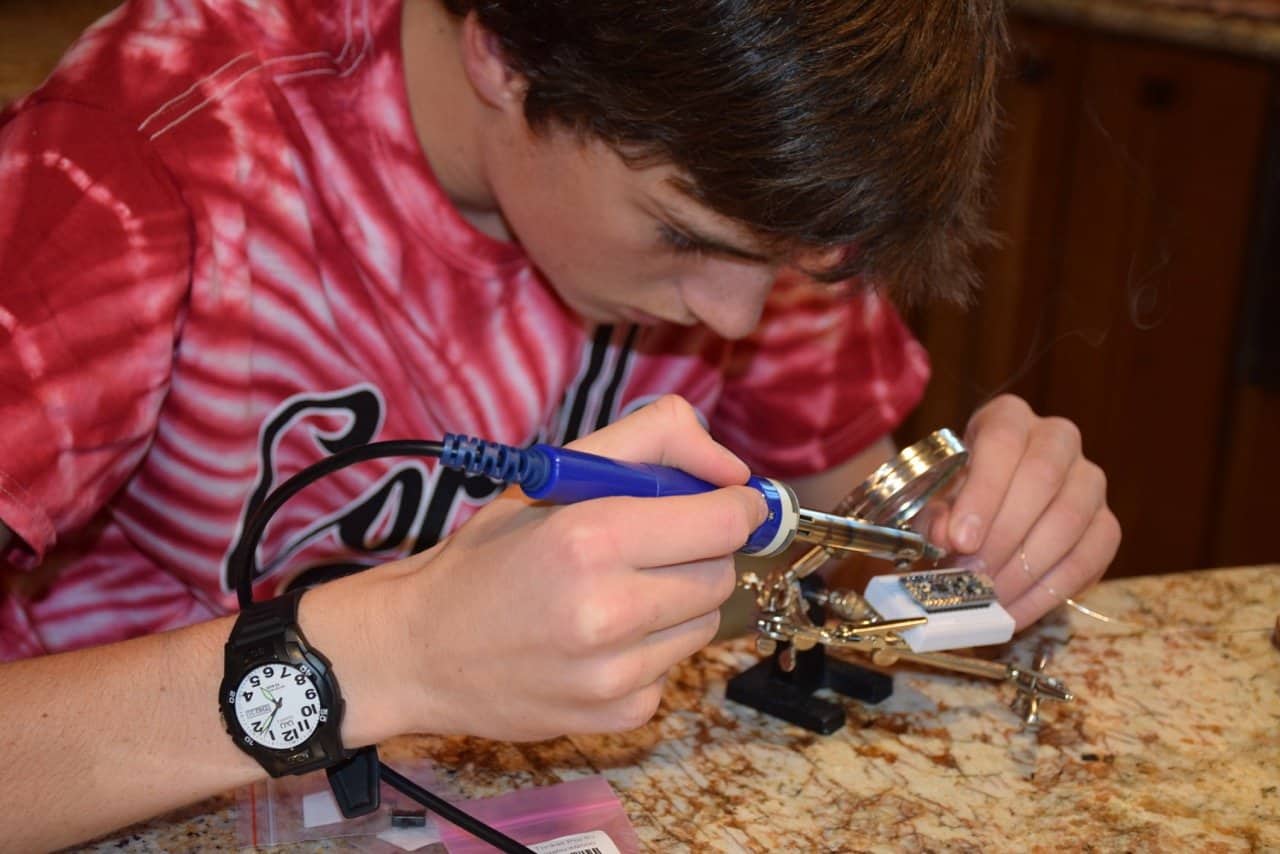 The HaptoTech website features how Wulff has created the devices, what kinds of systems he uses and how helpful the devices are. Although, Wulff is still advancing HaptoTech, there is an overall positive response from test consumers.
"HaptoTech is still currently in the development phase," Wulff said. "I certainly hope that someday it can be put into the hands of real people."

"To begin achieving this end, I attended a local National Federation of the Blind meeting, where I was allowed to have actual blind and visually impaired people test my devices," he remembers. "This process was incredibly gratifying because I could see the immediate delight on their faces while using HaptoTech."
Wulff does face some frustrating setbacks when trying to build and test the devices. As is with any piece of newly developed technology, there is bound to be some issues.
"The most challenging aspect of HaptoTech was definitely the failure rate of my devices," he said. "To make my devices as small and compact as possible, they involve lots of tiny and complex parts that can very easily be misplaced or cold-soldered."
With the setbacks in mind, Wulff's HaptoTech project is carrying on and will hopefully be a future success. HaptoTech has been featured in several science fairs and profiled in local news affiliates in Syracuse.
Alex's impressive body of work
Wulff's first projects were more focused on having fun and showcased creative abilities of iOS. He started developing apps for both the iPhone and iPad, which are currently available through the Apple App store. However, since he is 16, it is under his father's name since developers must be 18 and older.
Wulff said his first few apps were not complicated at all, especially when compared to other apps found out there.
"My first apps involved no code whatsoever and were extremely simple"
After getting used to developing apps with basic software, Wulff is able to create something a little more complicated, but overall more helpful apps to the public. One of those apps is WatchWeb, which is something any Apple Watch user will want to download immediately.
Among other apps, Wulff has developed Photo2Celeb, a more fun focused app in where the iPhone user can identify certain celebrities through particular pictures. Another one is Syracuse Orthopedic Specialists, which is helpful for those who live in his hometown and are looking to get an orthopedic appointment, etc. Wulff tries to make sure his apps are up and running for who ever is looking to download them or who already has.
"I read all customer reviews, and I try to incorporate all user feedback into later updates," he proudly said. "I enjoy this process immensely, because I believe that there's never truly a perfect app, even though I try really hard."
What the future holds for Mr. Wulff

High school graduation is still a few years away for Alex Wulff, but he has an idea of what college he would like to attend afterwards. He also plans to major in engineering.
It is clear his true passion lies with technology and tech development. Wulff would like to have a career with his passion, no matter what happens.
"I hope to continue nurturing my love for technology as a career or hobby," he said. " I absolutely love the whole process of developing apps, physical hardware, and just about anything in between, so it would definitely be a viable career option."
To check out all of Wulff's work, be sure to check out his App Store page here.
Follow us on Flipboard, Google News, or Apple News