MyState app plans to end telephone tag on smartphones
With MyState, you can stop playing phone tag and better communicate with your contacts by seeing if they're available – even before you dial.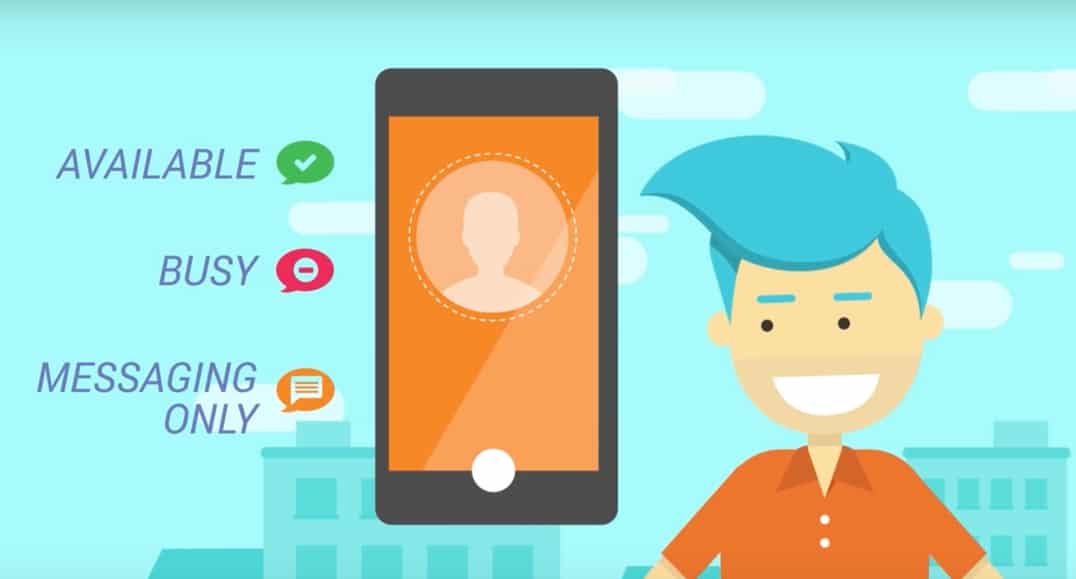 With MyState, you can stop playing phone tag and better communicate with your contacts by seeing if they're available – even before you dial.
---
MyState, a recently launched smartphone application, looks to end the long running game of telephone tag between all phone users. MyState is currently available on both Android and iOS.
The app is developed by the Internet startup company MyState Mobile, which is based in Tel Aviv, Israel. The company's press release touts that they were able to raise 6.5 million dollars from private U.S. investors towards the development of the application.
When the app is downloaded, MyState allows its users to see when their contacts are either in the middle of a call or if they are available to be called. The app uses the phone's signal and data and does not require an internet connection.
One of the main features of the MyState app is the Crunch button. The Crunch button allows users to notify their contacts that they are speaking on the phone. If someone in your contacts list tries to call a user with the Crunch feature on, than an automated message with be delivered to them though the phone itself. However, the Crunch feature does not automatically call the other person back after they have received the message.
Other features include indicators knowing how much battery life another user has, so that MyState users will know when the person that they are calling will be soon kicked off the call due to low power. MyState users can also use the Smart Invitation feature to send requests to download the app to the contacts that are interacted with the most.
Despite using a lot of the phone's memory to showcase personal information, the app does not go any deeper than seeing and using your contact list.
Assaf Pney-El, an Isreali entrepreneur and one of main developers of the app at MyState Mobile, was frustrated with constantly having to wait for calls.
"It was more like out of life experiences," Pney-El told KnowTechie in a phone interview. "Me and my partner were tired of trying to talk to clients when they were busy, and then they would call us back and we would be busy."
Pney-El added with a particular situation that the app would be designed for:
"We would set up ten minute alarm clocks, so we would know when to call them back," he said with a chuckle. "Sometimes, clients would not get back to us until two days later!"
The app was designed with both the consumer and business market in mind. With the world being connected with cell phones Pney-El and his team acknowledge this.
"We think of MyState as a communication center," said Pney-El. "We are trying to think of ways to make it better and make efforts for both sides."
MyState Mobile believes that the app can be used for business purposes, including coordinating conference calls in an easier manner.
Other features of MyState include:
Smart Invitation – detects the contacts you communicate with the most, so you can invite them to join MyState with you, with just a single tap

Automatic Indicators – on a phone call, phone is set to silent/vibrate, battery is charging or running low, in a different timezone, connected to the Internet

Personal Indicators – a status set by the user

Communication Center- MyState displays mutual communication apps between users and allows the option of using them from a central location
Since launching last week to overwhelmingly positive reviews from users and websites like TechCrunch, MyState has been downloaded nearly half a million times. With the Smart Invite option, hopefully Pney-El can see his company's app grow in downloads.
Follow us on Flipboard, Google News, or Apple News