NEC wants to transform your forearm into a virtual keyboard
Hate typing on a smartphone? This virtual keyboard transforms your forearm into a keyboard.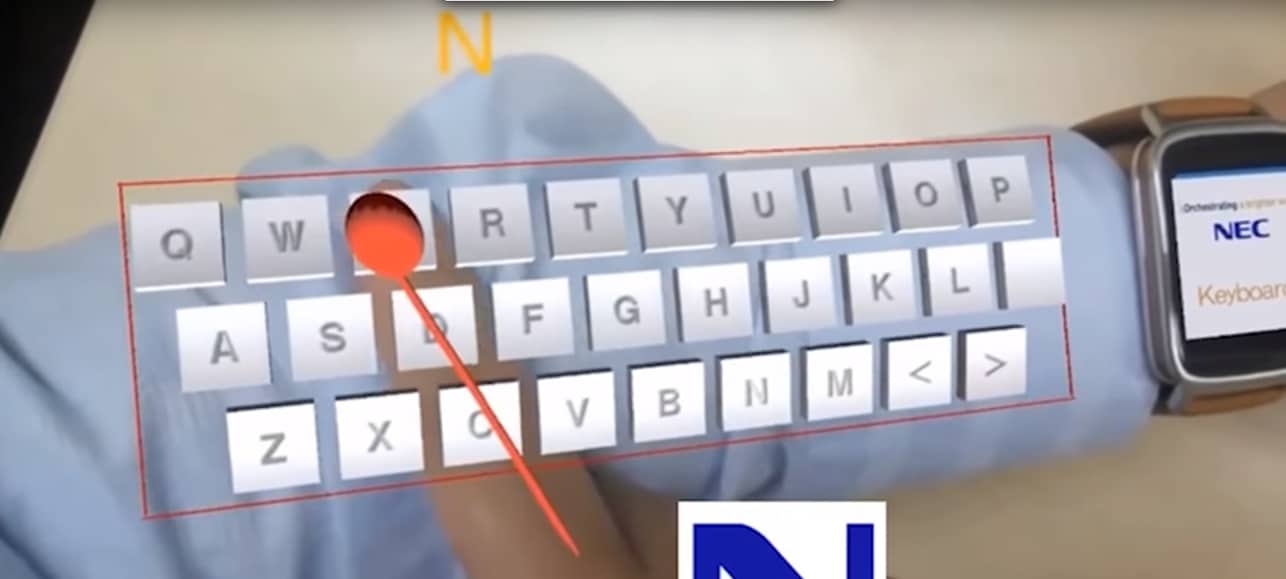 As we hurl ourselves into the future, typing on a smartphone will be a thing of the past.
Japanese electronics juggernaut NEC is developing a system called "ARmKeypad," which transforms your forearm into a virtual keyboard using a smartwatch and a set of special glasses, The Wall Street Journal reports.
NEC told The Wall Street Journal one of the biggest advantages "ARmKeypad" brings to the table is that it can work in very noisy environments and doesn't require the user to carry a controller or a hardware keyboard for data input. Ideally, the company sees it being useful in healthcare, security, manufacturing, and document management.
The idea of typing into something other than our smartphones has been promised countlessly over the years. Now it seems to be coming to fruition.
The company aims to publicly release the ARmKeypad in 2016. No pricing information has been provided at this time.
Follow us on Flipboard, Google News, or Apple News