You need to be excited for Nioh
Nioh is making sure that 2017 game releases are coming out of the gate hot.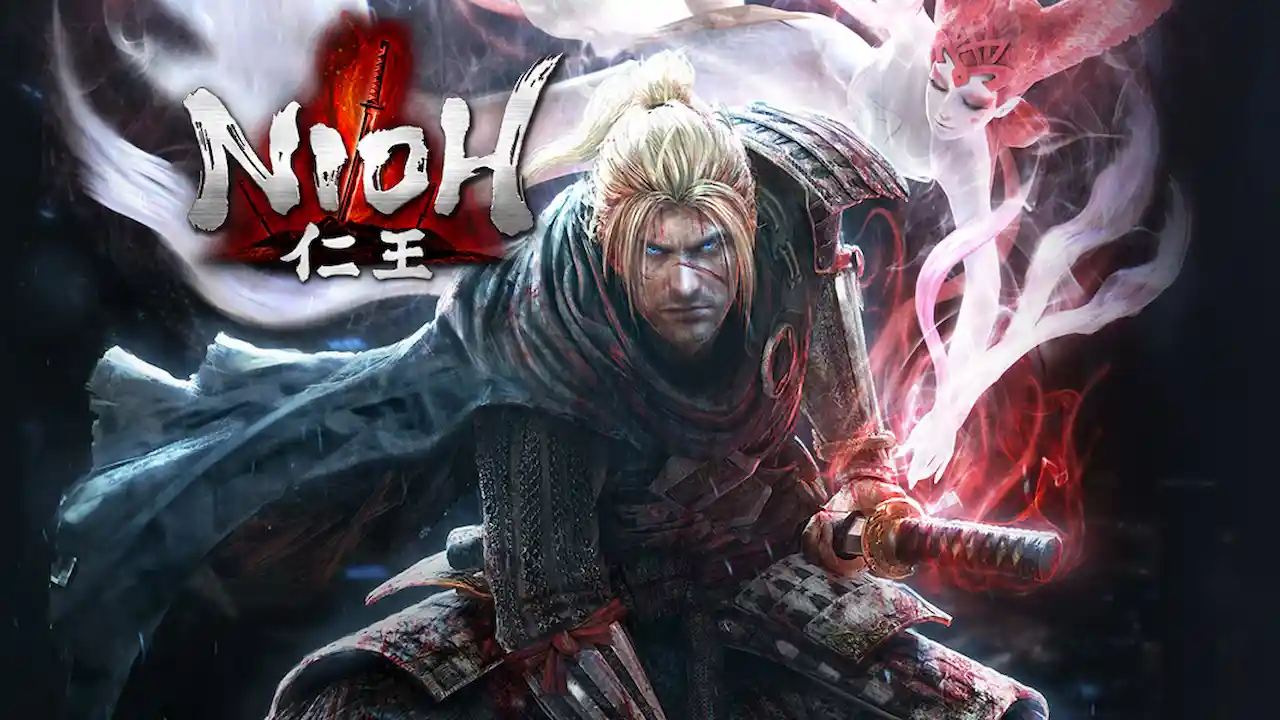 Last year, when Nioh's first beta came out, I was in no position to be playing video games. If you know anything about me, and know when the alpha came out, it all makes sense. However, in an attempt to get me out of my funk my common partner in crime, Jonathan White, was persistent to get me to play it.
I ended up playing for a short time but the alpha ended. Then the second beta came along and we both put an entire weekend into completing the content so we could get the in-game awards. Finally, this last weekend's final demo, which showcases a complete build, took up an entire weekend as well. I walked away knowing that as of right now, for all known releases this year, Nioh was the game I was most excited for. You should be too, here's why.
Nioh is the perfect marriage of Dark Souls and Onimusha.
If you enjoyed either of these titles, Nioh has enough elements to entertain you in for a long time. Of course the combat system, with stamina management and the ability to outmaneuver your enemies will be familiar to any Souls veteran. The spooky, yet mysterious Sengoku period and mentions of real historical figures, along with skill options and an interesting story will give Onimusha fans something to look forward to as well.
I'd go as far as saying the game intentionally pays homage to both franchises, while also throwing in a little mystique to Japanese history by having you assume the role of William Adams, the first ever Western Samurai. Your ability to carve out your own combat style is really something else. When I was playing with J, he preferred to use katanas and dual blades. I initially enjoyed heavy weapons like axes and hammers. This worked well when we fought tough enemies because we could both use different attacks to catch enemies off guard.
Meet Therabody's All-New TheraFace Mask
TheraFace Mask is a breakthrough FDA-cleared LED skincare mask with added tension-relieving vibration therapy. Clinically proven results include firmer, smoother, healthier-looking skin with a visible reduction in fine lines, wrinkles, and uneven tone in as little as 8 weeks
Nioh offers variety and difficulty but is also always fair.
From what we've played in the alpha, beta and demo, Nioh does borrow from the "git gud" concept that Dark Souls has defined a new genre with. There are many times when you may end up in a situation that seems cheap, only to reach it again and release it's a matter of perspective. I beat the alpha boss without any assistance but couldn't beat the second boss without summoning in some help. Eventually, I could beat that boss and made myself available to be summoned in for others that had issues. I had the hardest time with the demo boss from this weekend. However, J literally breezed through on his third attempt. Interestingly enough, after figuring our how to exploit the game, she was still a challenge.
I liked that gearing your character in the way you wanted and making sure that you leveled your core stats to allow you to get the bonuses from that gear or your guardian spirit. Unlike Dark Souls, you really need to spread out the points you get into all the stats if you want to make the most out of the gear and bonuses available to you. I liked that the demo gave you enough to really feel the variety but also seemed to keep a lot of things under wraps. At least I hope that was the case.
Nioh's gameplay offered a fresh take on a popular genre, perhaps the greatest thing I can say about it is that at no point does the game feel like it is suffering from "me too" syndrome. Ideas are executed incredibly well and the overall difficulty of the game seems to be based around the mastery of your character. If you don't take the time to learn how to fight better, you'll instead be spending a good amount of time running back from the last shrine you visited.
Nioh's demo had a few exploits but also seemed to have the right checks and balances.
While we played the Nioh demo together, J and I found what initially seemed to be a flaw in the design of the game. We went into a twilight mission, which is an amped up version of a normal story mission. There we found summonable revenants that were 15-20 levels higher than us. When you kill these revenants, they drop armor and gear they were wearing when they died.
After realizing that we could summon these guys and then kill them with a bit of effort, we geared ourselves to the teeth incredibly quickly. I ended up with an incredibly powerful weapon and fantastic armor. I figured we had figured out how to make the game much easier. Now, for the record, I hit like a truck but as soon as an enemy in those areas even so much as grazed me with their weapon, I exploded. It seems that getting good gear in Nioh may not necessarily be an issue because it simply helps you advance without becoming too strong to play the game as intended. It was good to know.
Overall, I am greatly looking forward to the release of Nioh. If you like Souls-style games or just want to play a game with a great design and execution, it does release next week. We still haven't seen the entire game in action but as of right now, I am really hoping that Nioh ends up with game of the year potential!
► Nioh
Follow us on Flipboard, Google News, or Apple News