What you need to know about Florida's high speed railway
Florida is gearing up to build a high speed railway, here's everything you need to know about it.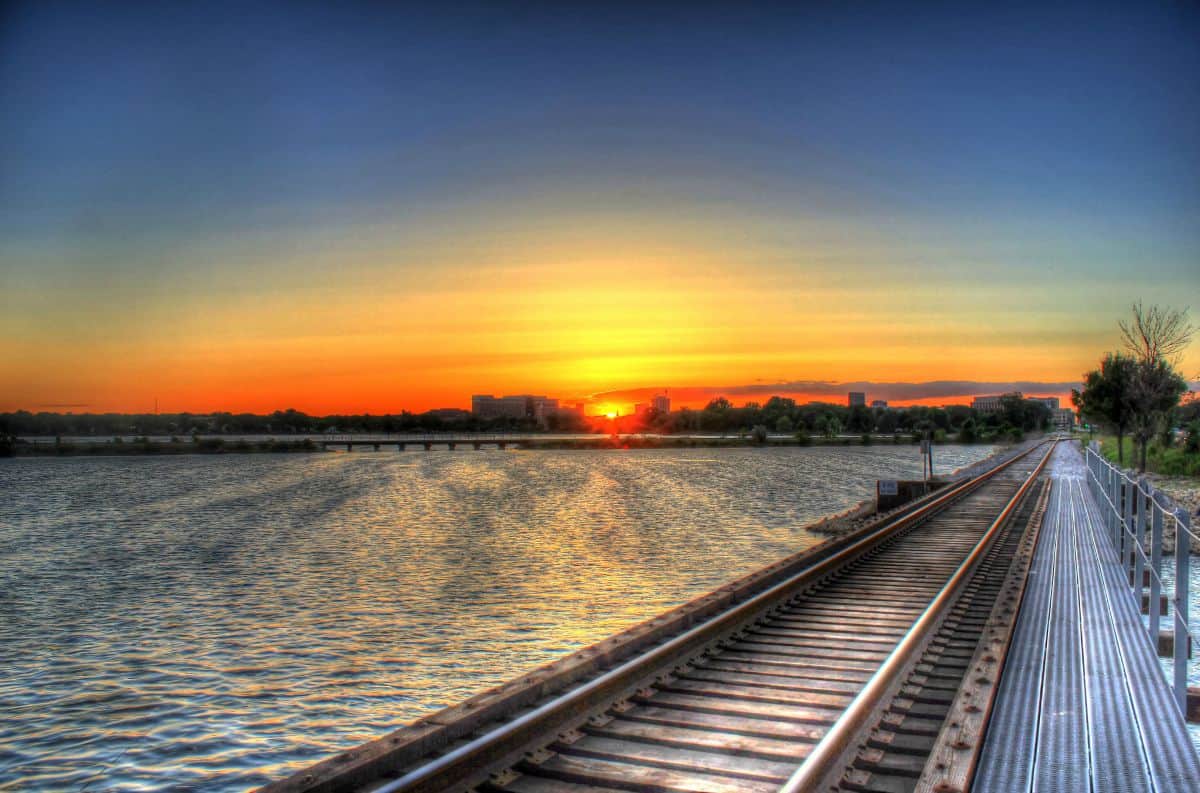 Pretty soon, Florida residents — and even tourists — will be able to quickly travel across the state thanks to a high-speed railway. You'll be able to hop a train from Orlando to Miami — or vice versa — with various stops in between. The trip will take you less than three hours.
Why is this such a big deal?
Not only does the construction of this railway benefit passengers once it's up and running, but it also helps the state in many ways.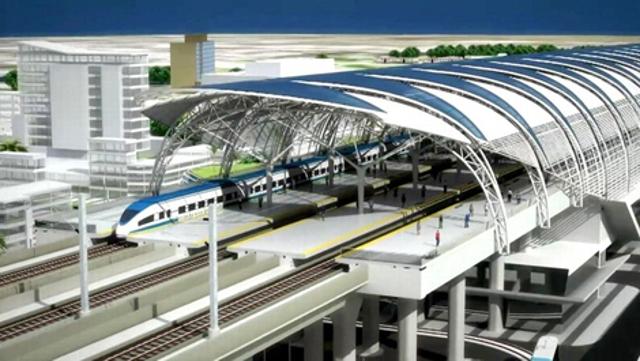 How Does It Help the State?
In addition to generating more than 10,000 construction jobs, the railway will also create new employment opportunities once it's operational. In this respect, stations located across the railway will promote small business growth and new opportunities in the different areas. Some of the other places the railway will stop along the way include Fort Lauderdale and West Palm Beach.
In total, the railway is estimated to produce more than $653 million in federal, state and local tax revenue.
It will also take more than three million vehicles off the road each year, as commuters convert to railway passengers. This will help conserve fuel, reduce the state's overall carbon footprint and reduce pollution. That's a pretty significant impact!
How Does It Help Commuters and Passengers?
The All Aboard Florida high-speed railway will be making the trip from Orlando to Miami, with stops in Fort Lauderdale and West Palm Beach along the way. Of course, this is the initial route — eventually it will be expanded to include more stops such as Tampa, Jacksonville or beyond.
That trip in a vehicle during a regular commute can take three-and-a-half to four hours under optimal conditions. With that level of traffic and duration of travel time, it can present a lot of stress for commuters.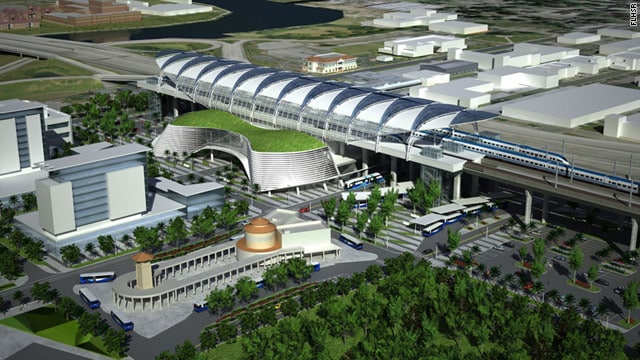 On paper, it might seem like the railway only shaves off 30 minutes to an hour in commute times, but in reality it does so much more. The heavily-trafficked highways often have a lot of delays and accidents along them, and they can get quite congested in certain areas. It puts a lot of added stress on commuters and in some cases may even put them in harm's way, especially when the weather conditions are poor.
Currently, the only alternative to driving is flying between the two main cities. While that can be a lot faster, it can also be a lot more expensive. As reported by the South Florida Business Journal, prices for the railway are expected to be quite reasonable.
Ticket prices are estimated to be about $11 for a one-way between Miami and Fort Lauderdale. Alternatively, purchasing a business-class ticket from Miami to Orlando would cost you $143.
If you were to make such a trip in your vehicle, you'd need to fill up at least once — maybe more in a car that doesn't get efficient gas mileage. So, that would cost much more than the one-way fare between cities on the railway as well.
Projected Use of the Railway
According to the team behind the railway, they estimate that seven million passengers will have traveled by 2030, with annual revenues exceeding $400 million. In other words, this thing is going to be popular, and it's going to be used often by residents and tourists alike.
Consider where a lot of tourists spend their time. Orlando, right? It's because some of the state's most interesting theme parks and attractions are there — for those who don't live in the state anyway. If you've ever made the trip to Orlando, you know that most visitors will never stray far from the city even with a rental vehicle. However, with the new railway, it will take you just three hours to get to Miami, another great place to visit. We can expect to see a lot more people traveling the state.
All Aboard Florida railway trains will be scheduled hourly, at a maximum of 14 round trips from Miami to Orlando per day. Trains will be operational from 5 a.m. to 7 p.m., with travel time for the Miami to Orlando trip estimated at three hours and 15 minutes. If you travel from Miami to Fort Lauderdale instead, it will take only 31 minutes, while the trip from Miami to West Palm Beach will take close to 67 minutes.
Construction was originally slated to begin in early 2015, however the date was pushed back until the FRA could assess the project's final Environmental Impact Statement. We may be waiting a few more years for the railway to be up and running, but it will definitely be worth it — and we can't wait to catch a ride!
Follow us on Flipboard, Google News, or Apple News