NOISE 5D is an incredibly fun music making app that takes full advantage of 3D Touch
If you like fiddling with your iPhone, NOISE 5D is an incredible music app that gives you the power to create your own music utilizing 3D touch.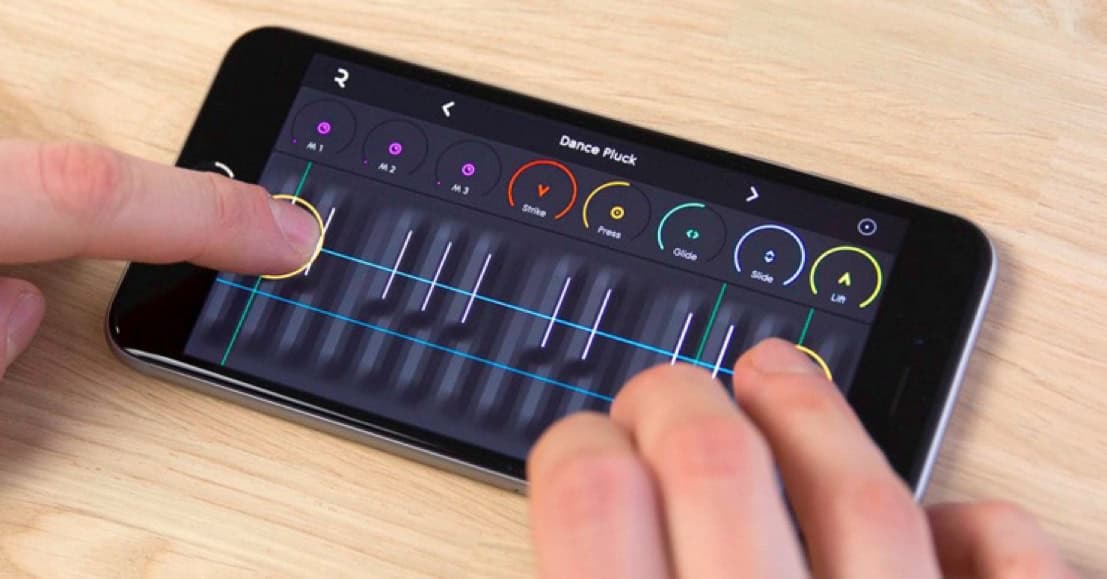 This is by far the iPhone's best use of 3D Touch
---
Growing up as a kid I always had a passion for music, and today is no different. You can still find me playing drums or fiddling a guitar somewhere whenever I have the time or the space to set up my drums. Unfortunately, it's not enough.
So when I stumbled across an article today on Gizmodo featuring a free app called NOISE 5D, I was curios to try it out. Sure, there's a ton of similar apps out there that do the same thing, but what got me interested is how the app uses the iPhone 6S's 3D touch feature.
So after downloading it and fiddling around with it for a while, I looked up at the clock and realized that I had been tinkering with the app for over an hour. I was blown away, this is an amazing app…..and it's free!
So to backtrack a little, NOISE 5D was created by Roli, makers of the Seaboard Rise. The app is essentially the digital version of the keyboard, just without the $800 price tag. With the launch of NOISE 5D, Roli is giving anyone with an iPhone a chance to get in on the fun.
Like the Seaboard Rise, the apps 3D Touch feature allows users to shift the pitch by pressing harder, or create vibrato with just a finger wiggle, however, you'll need to be using the app on a newer iPhone with 3D Touch to utilize these attributes. If you're using an older iPhone, the app still works, just without all the bells and whistles you would find in a iPhone 6S. To get an idea of how it works, be sure to check out the video above.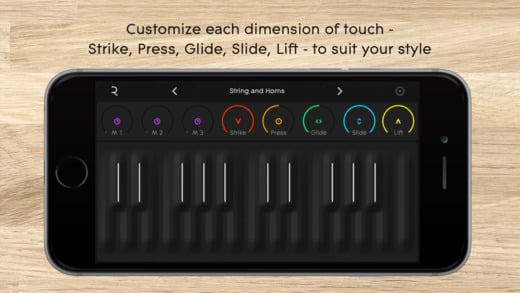 Here's a look at some of the key features NOISE 5D has to offer:
Tweak your sounds with onscreen macro controls and XY Touchpad
Vary the size of the onscreen keywave surface to suit your screen and preferences
Octave shift buttons and an onscreen sustain pedal add depth to real-time performance
Control five dimensions of touch – Strike, Press, Glide, Slide and Lift
Purchase additional NOISE Packs in-app and build your collection of sounds
Recreate the Seaboard RISE experience on the iPhone 6S and make the most of its new 3D Touch feature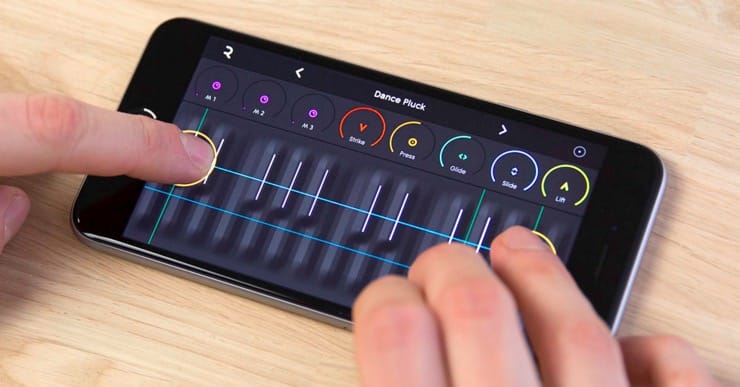 Despite being free, Roli didn't cut back on features in the app. Users have a choice of displaying 13, 17, or 25 keys on screen at a time, modify the layout with additional modulation controls, and it supports MIDI over Bluetooth, just in case you wanted to use it for live performances. If the free features aren't enough for you, you can purchase additional add-on sound packs for a few bucks.
If you're a musician or someone who has an ear for music, I would totally recommend downloading this app and seeing what the big fuss is about. It's fun, easy, and the best part, it's free. To learn more, click here.
Follow us on Flipboard, Google News, or Apple News